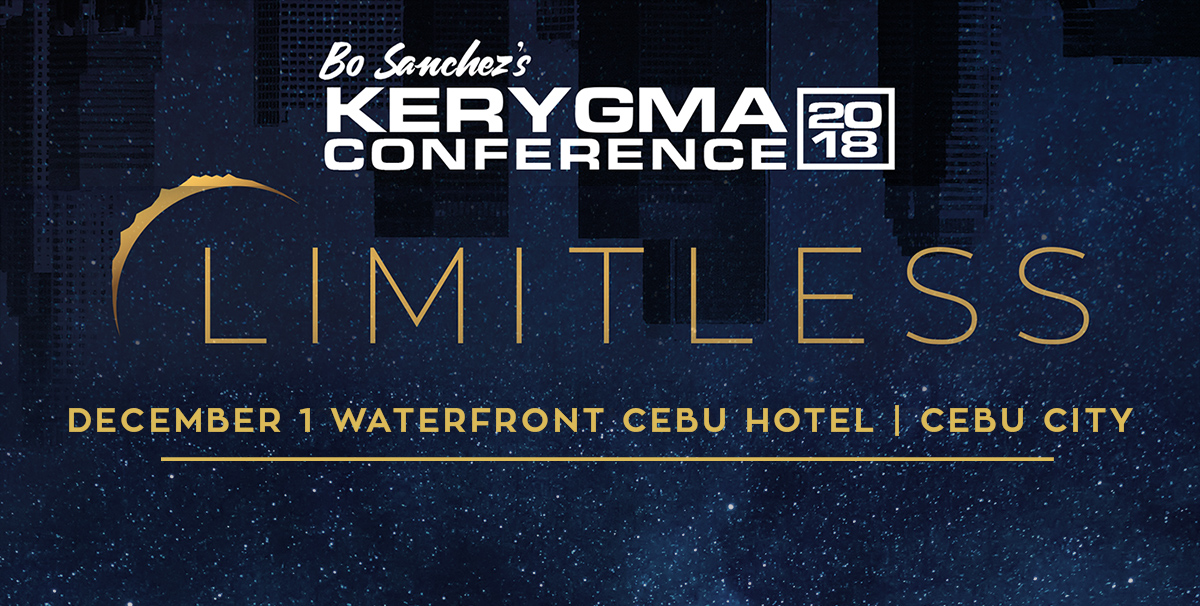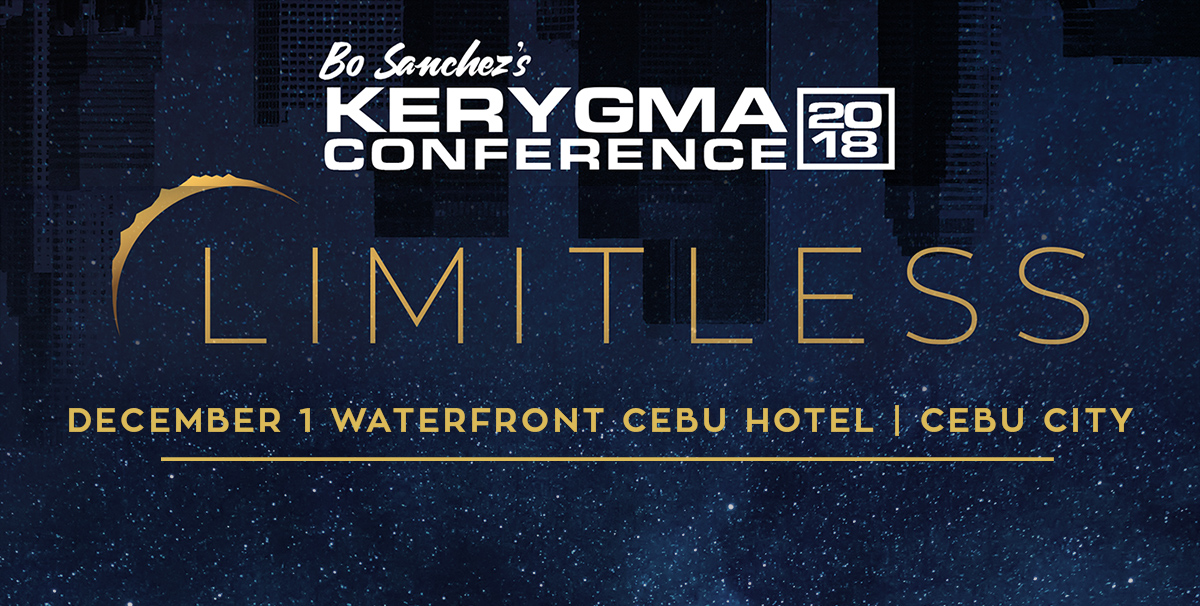 Sat Dec 1, 2018
Kerygma Conference Visayas
Waterfront Cebu Hotel and Casino, Lahug, Cebu City
By: LIGHT OF JESUS FAMILY PROVINCIAL, INC.
EVENT DESCRIPTION
GOD IS COMMITTED TO YOU.
Every year, we stage the Kerygma Conference.
Our goal is to share God's Love to the world.
Kerygma Conference reminds us that Jesus is everywhere in your life - He is in your relationships, He is in your work, He is in your ministry, He is in your finances, He is in your businesses, He is in your dreams and goals. He is committed to prosper you in the different seasons that you are in. And He will never stop until He brings to completion the promise of greatness in your life.
Are you ready to receive that blessing? Let's journey together in learning, empowerment and faith.
God's commitment to bless you is an invitation to commit to Him as well.
Welcome to the Kerygma Conference!
May your dreams come true,
BO SANCHEZ
Event Information
---
Date and Time
Sat Dec 1, 2018 | 08:00 AM - 06:00 PM 2018-12-01 08:00:00 2018-12-01 18:00:00 Asia/Manila Kerygma Conference Visayas A chance to hear more about Kerygma Conference Visayas Waterfront Cebu Hotel & Casino, Salinas Drive, Cebu City, Cebu, Philippines LIGHT OF JESUS FAMILY PROVINCIAL, INC. tickets.kconvisayas@gmail.com
location
Waterfront Cebu Hotel & Casino, Salinas Drive, Cebu City, Cebu, Philippines VIEW MAP
---