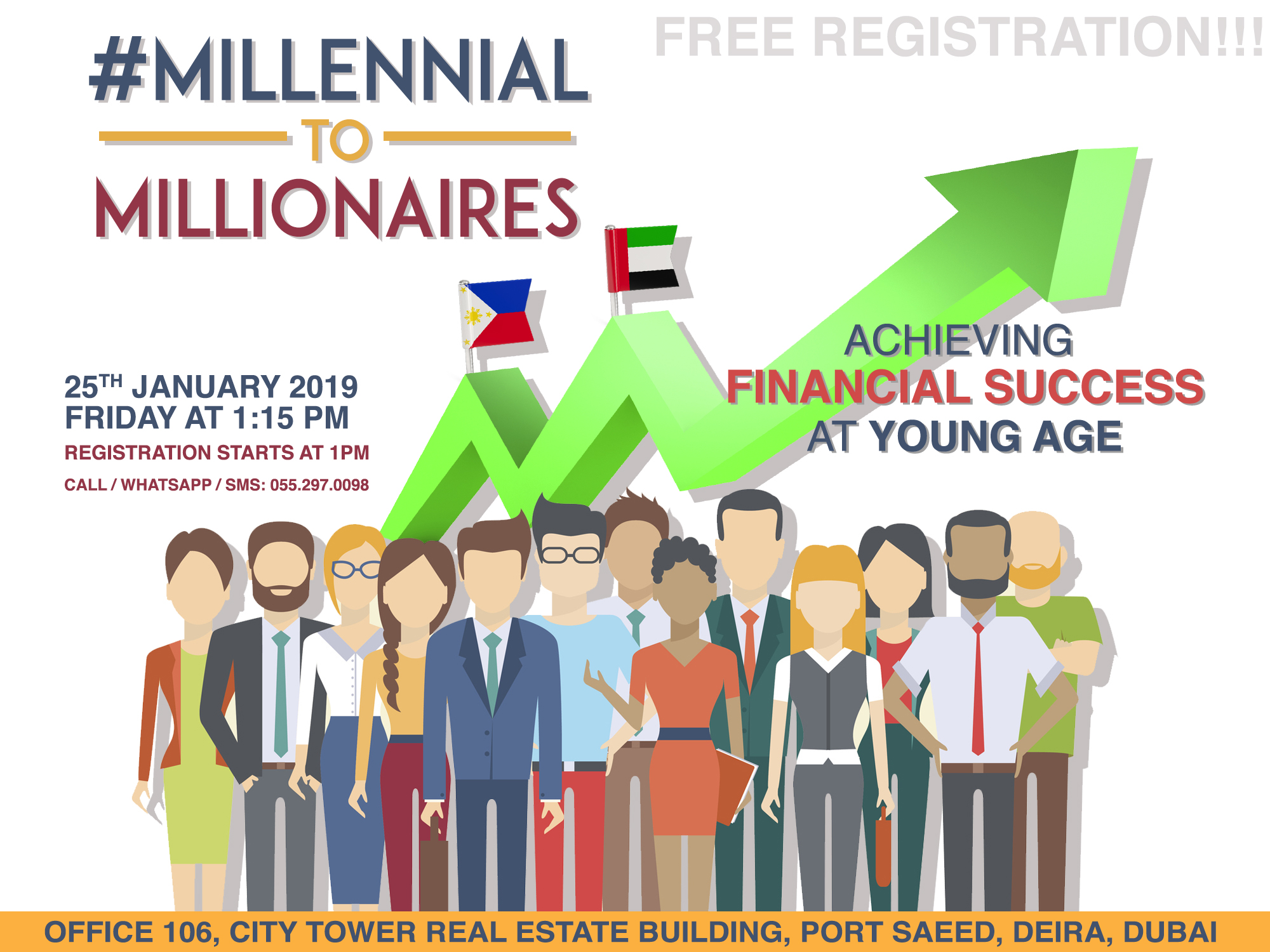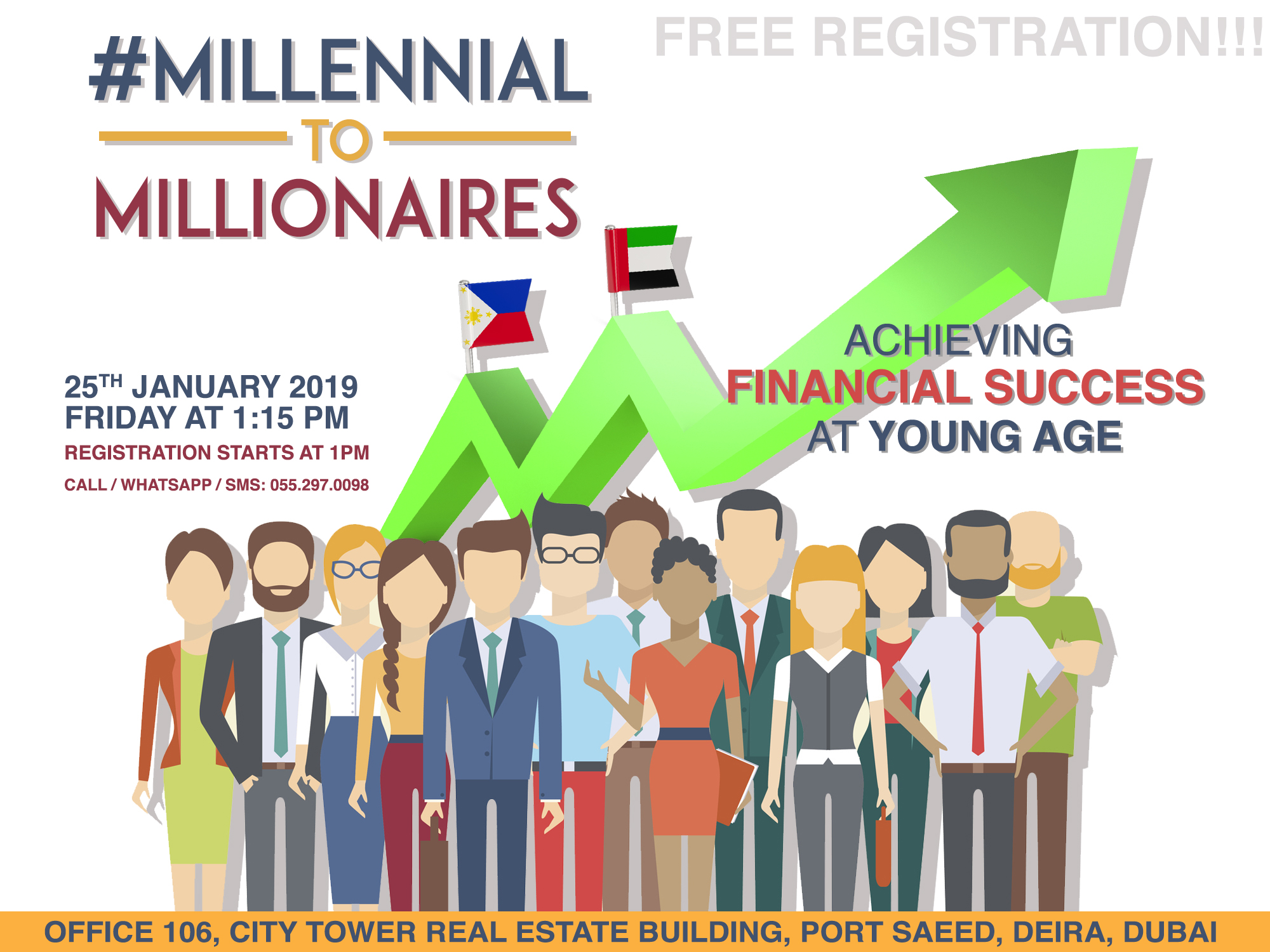 Fri Jan 25, 2019
Millennials to Millionaire
IMG Dubai Main Office
By: REALYN MANALILI
EVENT DESCRIPTION
Inviting all #Millennials (22 to 37 years old) to attend this Empowering Talk.
ARE YOU 20s? 30s? 40s? You can be a millionaire in 10 years.
By starting to save money early, the millennials has the potential of achieving their first million after 10 years by simply saving at around 5,000 Php a month, and if the money is invested in any financial investments such as stocks or mutual funds that would yield at least 10% growth annually their money can easily swell to a whopping 1,207,494.57 Php after 10 years! Wow that's amazing isn't it?
Millennials will soon take over the world!
How do you want to see the world ruled by you?
What are the things you need to contribute for the next generation?
Know how your weaknesses can be converted to be your strength.
Give yourself the best drive to attend this event.
You'll never know, you might get something you've never learned before!
Register Now for FREE!
Get the copy of our FREE Ebook on this link >>> http://bit.ly/pesoIQ
Event Information
---
Date and Time
Fri Jan 25, 2019 | 01:00 PM - 02:30 PM
location
Office # 106, City Tower Real Estat Building, Port Saeed, Deira VIEW MAP
---