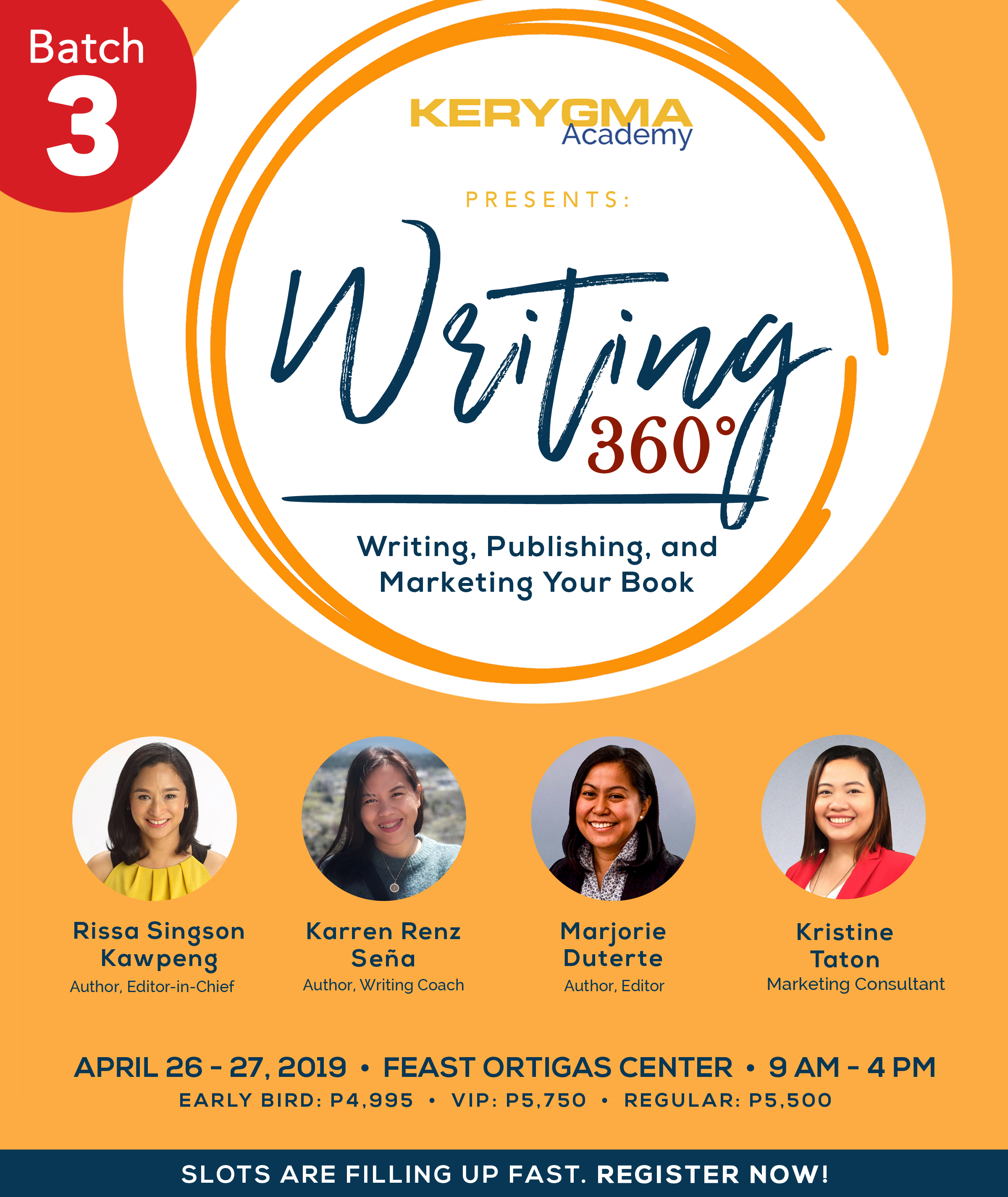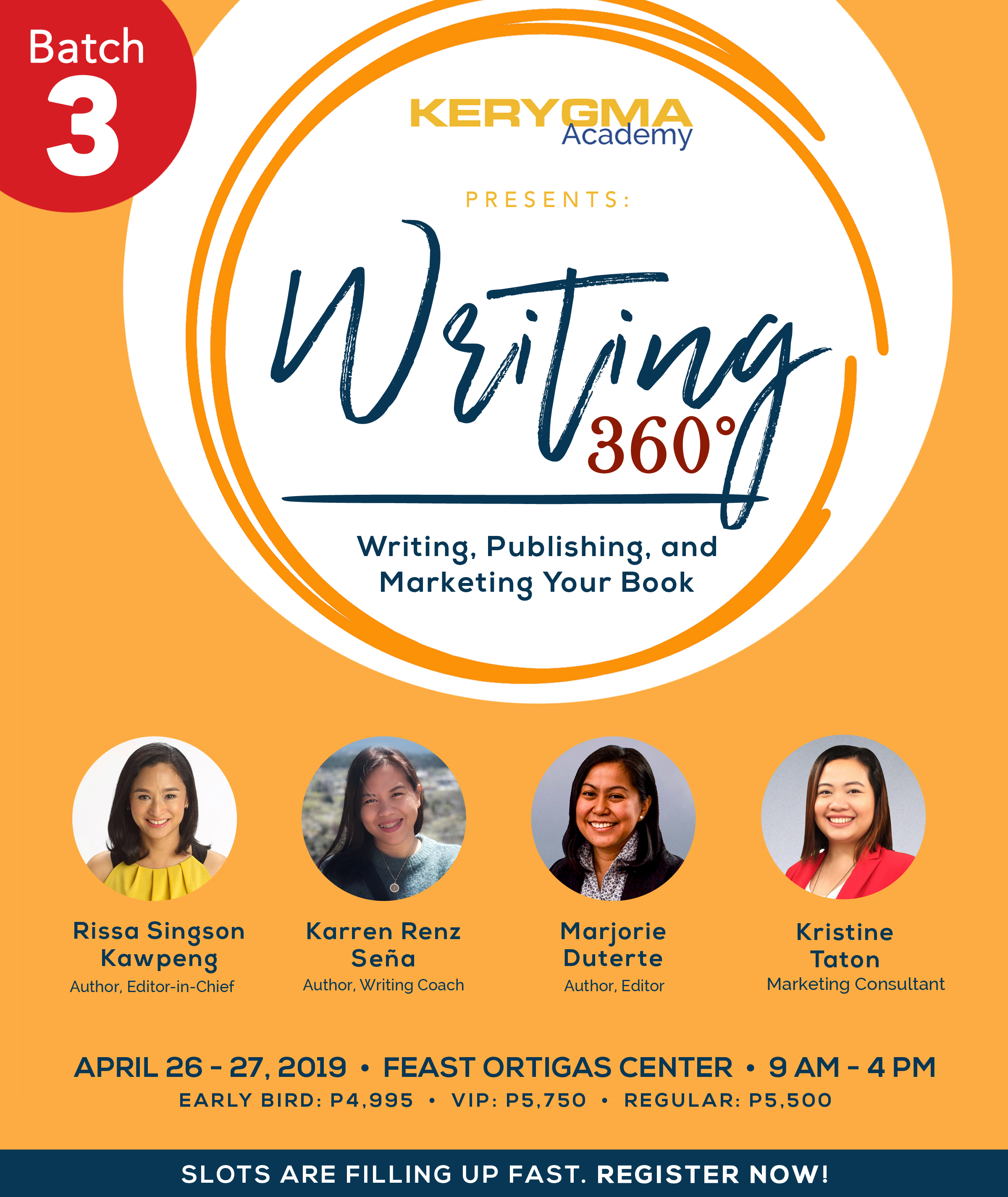 Fri Apr 26 - Sat Apr 27, 2019
Writing 360°: Writing, Publishing, and Marketing Your Book (Batch 3)
Feast Ortigas Center
By: Kerygma Academy
EVENT DESCRIPTION
HERE ARE SOME OF THE THINGS YOU WILL LEARN WHEN YOU JOIN WRITING 360°: WRITING, PUBLISHING, AND MARKETING YOUR BOOK
1. You will learn the secret ingredients that transform an ordinary book into a "bestseller";
2. Identify the powerful formula that bestselling novels and blockbuster movies use in their plots, and how to use it on your own book;
3. Apply powerful techniques on how to beat the "Writer's Block" in five minutes (and realize what "Writer's Block" is just a myth);
And as an added bonus…
4. You will learn how to write specific books for specific markets.
5. You will learn the different publishing options for your book.
6. You will learn how to market your book to the right people.
7. You will learn how you can build your own "author brand" and become a known expert in your chosen field.
The Writing 360°: Writing, Publishing, and Marketing Your Book is happening on April 26-27, 2019, Friday and Saturday, from 9:00AM to 4:00PM in Ortigas, Pasig City.
See you there!
Event Information
---
Date and Time
Fri Apr 26 - Sat Apr 27, 2019 | 09:00 AM - 04:00 PM
location
---