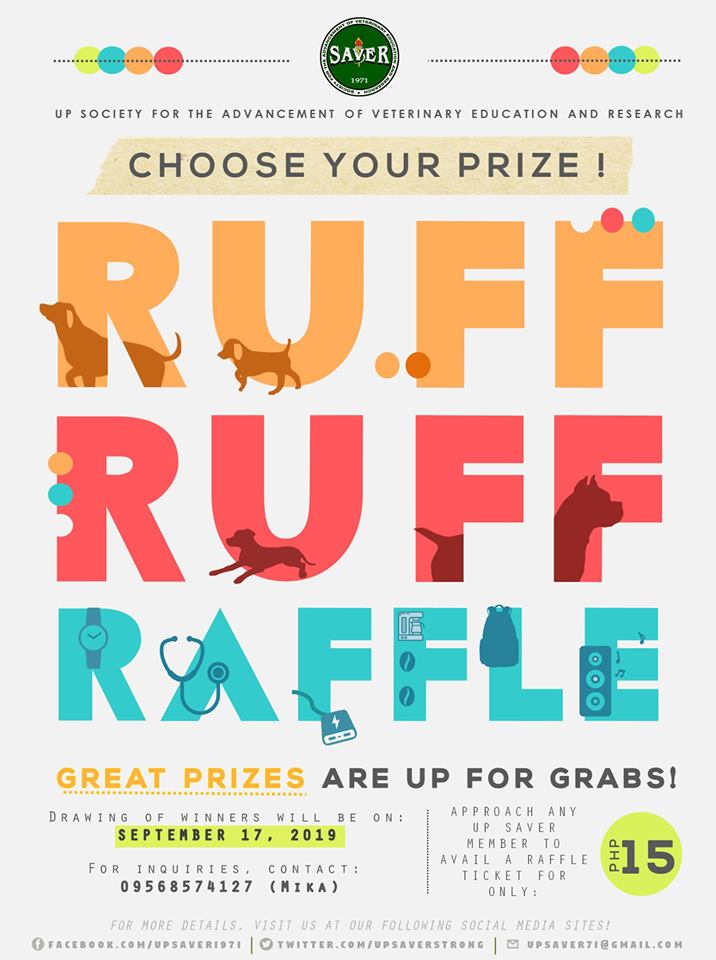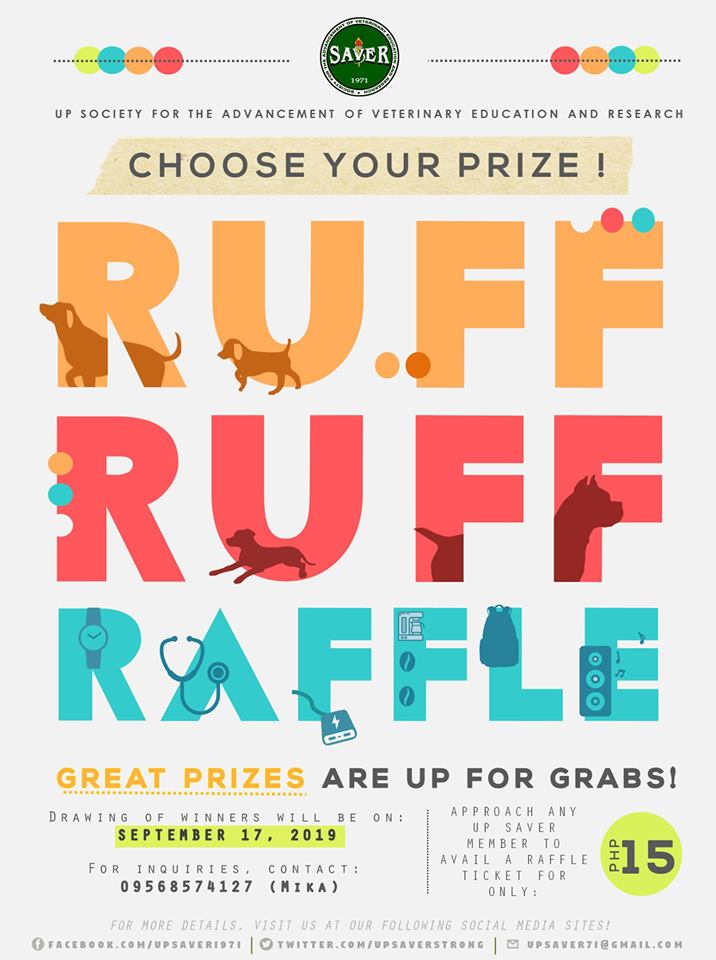 Fri Jul 19 - Tue Sep 17, 2019
RUFF RUFF RAFFLE
CVM IAS LR1
By: UP SAVER
EVENT DESCRIPTION
Are you ready?
UP SAVER brings you all the fun and prizes for this year's RUFF RUFF RAFFLE!! ????????
Test your luck and roll the dice, let us take you to another exciting and fun-thrilled raffle event of the year. Plenty of prizes awaits you as you get to choose your OWN RAFFLE PRIZE! ????
For only 15 pesos, get the chance to win as much as 5000 pesos worth of prizes!!
Like our page for more exciting updates and info!?
Event Information
---
Date and Time
Fri Jul 19 - Tue Sep 17, 2019 | 01:00 AM - 06:00 PM
location
---