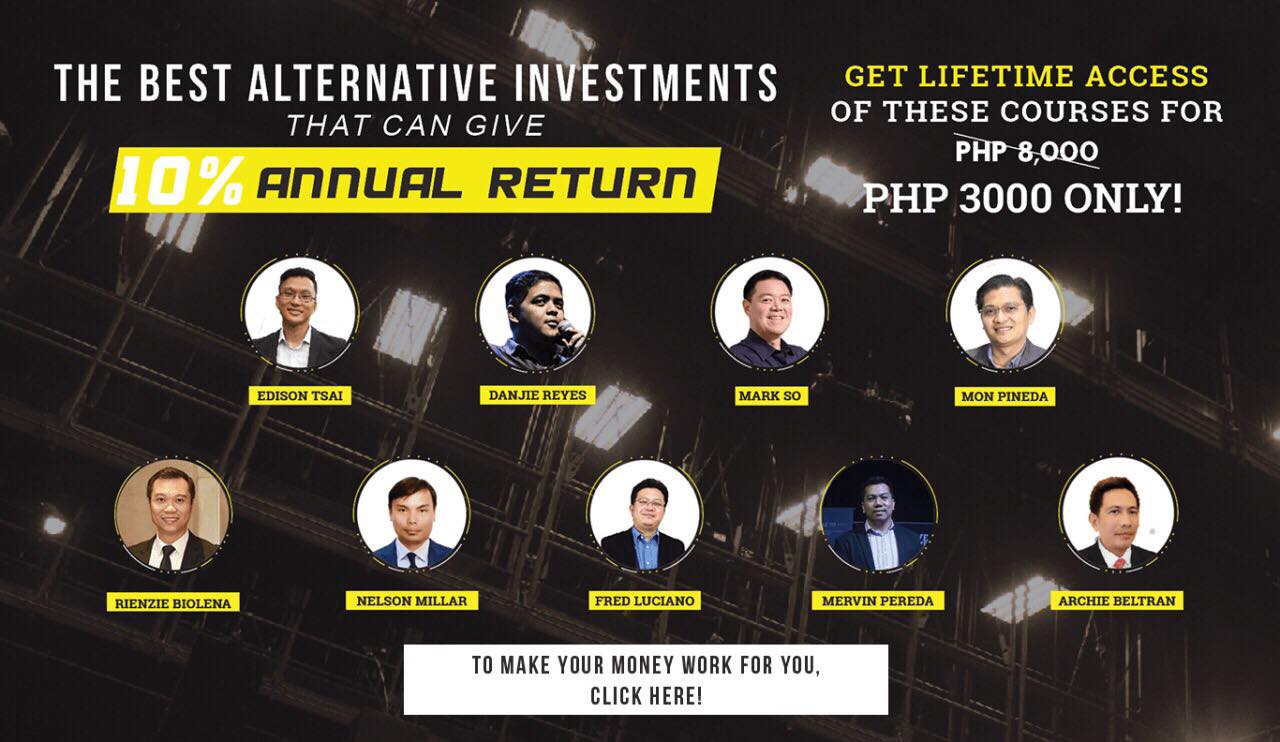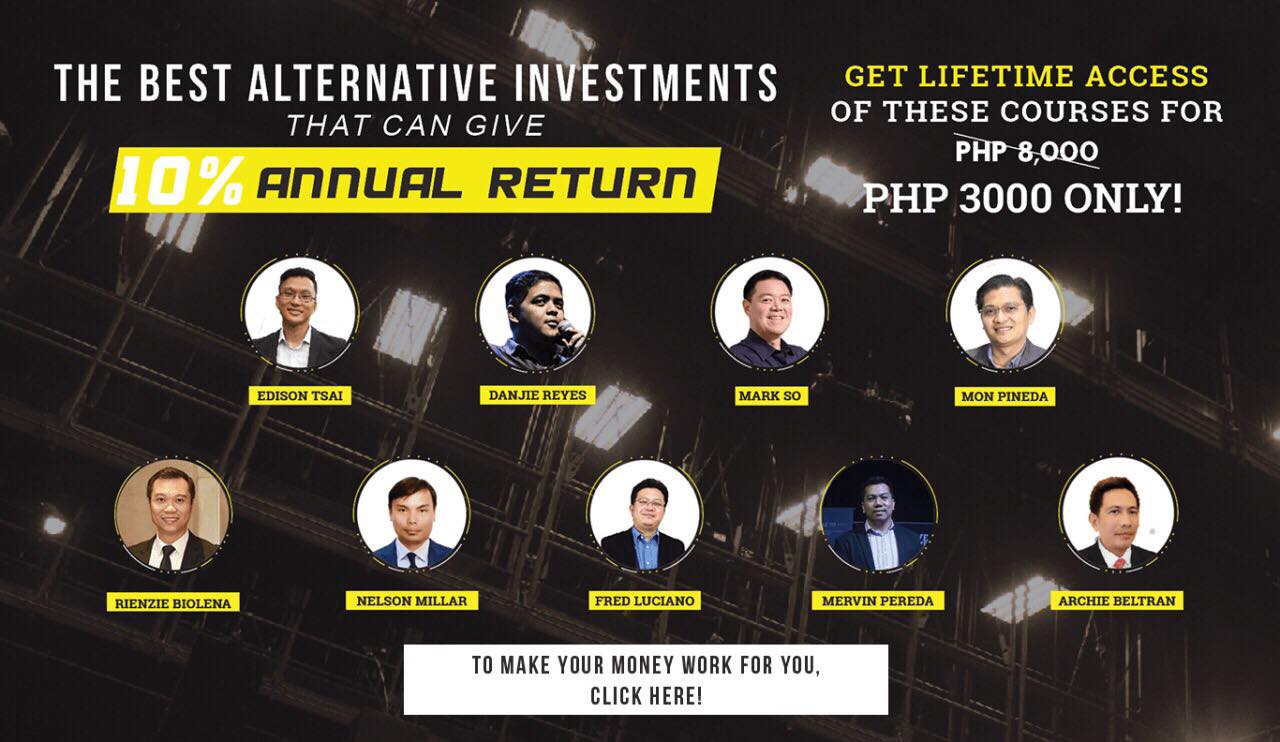 Mon Oct 21, 2019
Alternative Investments Online Course Bundle
(ONLINE COURSE)
By: TGFI
EVENT DESCRIPTION
Over P100B pesos have been scammed by non-legitimate investment groups in the Philippines in the last decade. Most of them offer different forms of investments with the usual spiel of "guaranteed returns" in just a couple of days, weeks, or maybe a month. Today, nag-evolve na sila as they front agri-related business, cryptocurrencies, and even e-commerce just to fool more people and steal their hard-earned money.
With all of the investment offers out there, how we can know which one can be the best and which are those that are just waiting lang na makapangloko ng tao?
You see, alternative investments are new form of investments that can give good returns to you, but it is recommended that you must familiarize yourself first with the best alternative investments in the country today firsthand.
When we say alternative investments, it means that these are companies that offer returns based on their projections and your role to make the projections happen is to fund their business. Returns are good as you conservatively get to earn at least 10% of interest per year, which is way higher than the usual bank offer of 0.25% per annum, minus pa ang withholding tax diyan. But of course, not all can be profitable and this form of investment can be considered as a high risk form of investment platform.
To be able to manage your risk, you should learn what are the most legitimate alternative investments in the country today and see if their business fits your investment appetite.
Here's the good news for you as today! We are launching our Alternative Investments Online Course Bundle for you to learn the most trusted alternative investments we recognize in TGFI.
Enroll in this online course and get the chance to make around 10% return per year as well as you can already distinguish why you should invest or not pag may alternative investment na in-offer sa iyo!
Event Information
---
Date and Time
Mon Oct 21, 2019 | 01:00 AM - 01:00 AM
location
---
More Events from this Organizer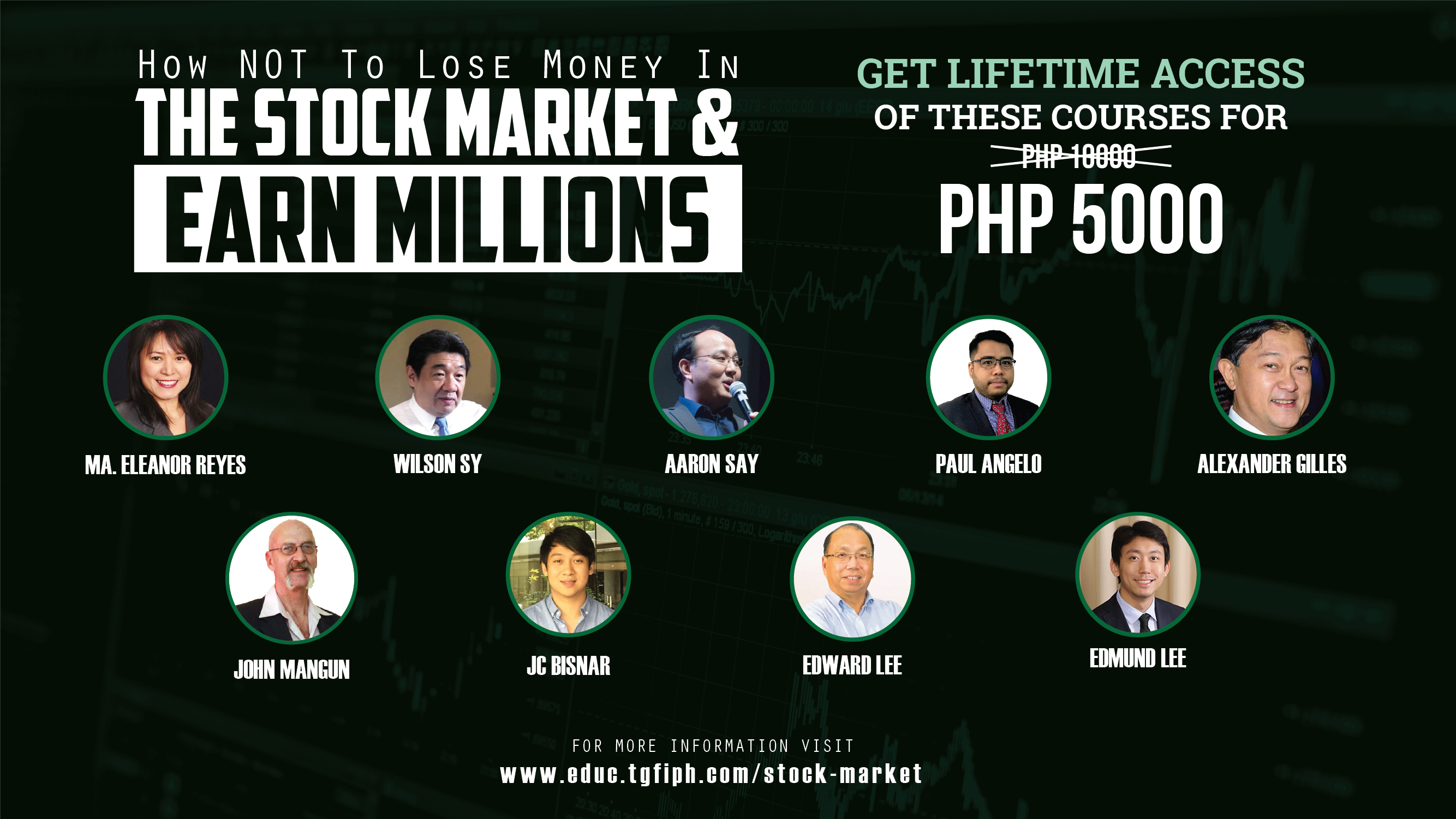 AMOUNT: PHP5000 - 6500
DATE: Tue Sep 24 - Thu Oct 31, 2019
TIME: 01:00 AM - 11:30 PM
LOCATION: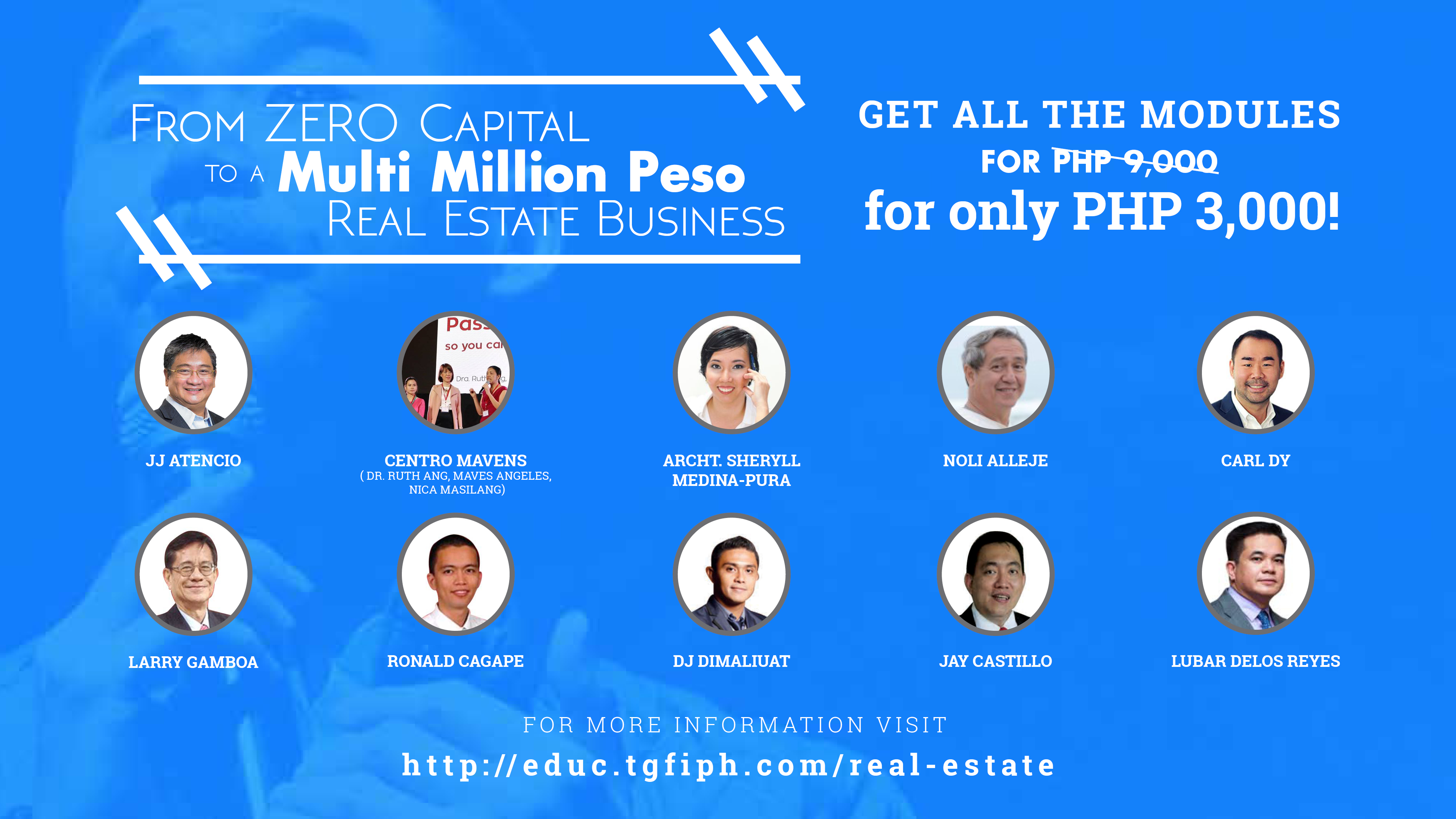 AMOUNT: PHP3500 - 5000
DATE: Thu Oct 3 - Sat Oct 3, 2020
TIME: 01:00 AM - 01:00 AM
LOCATION: