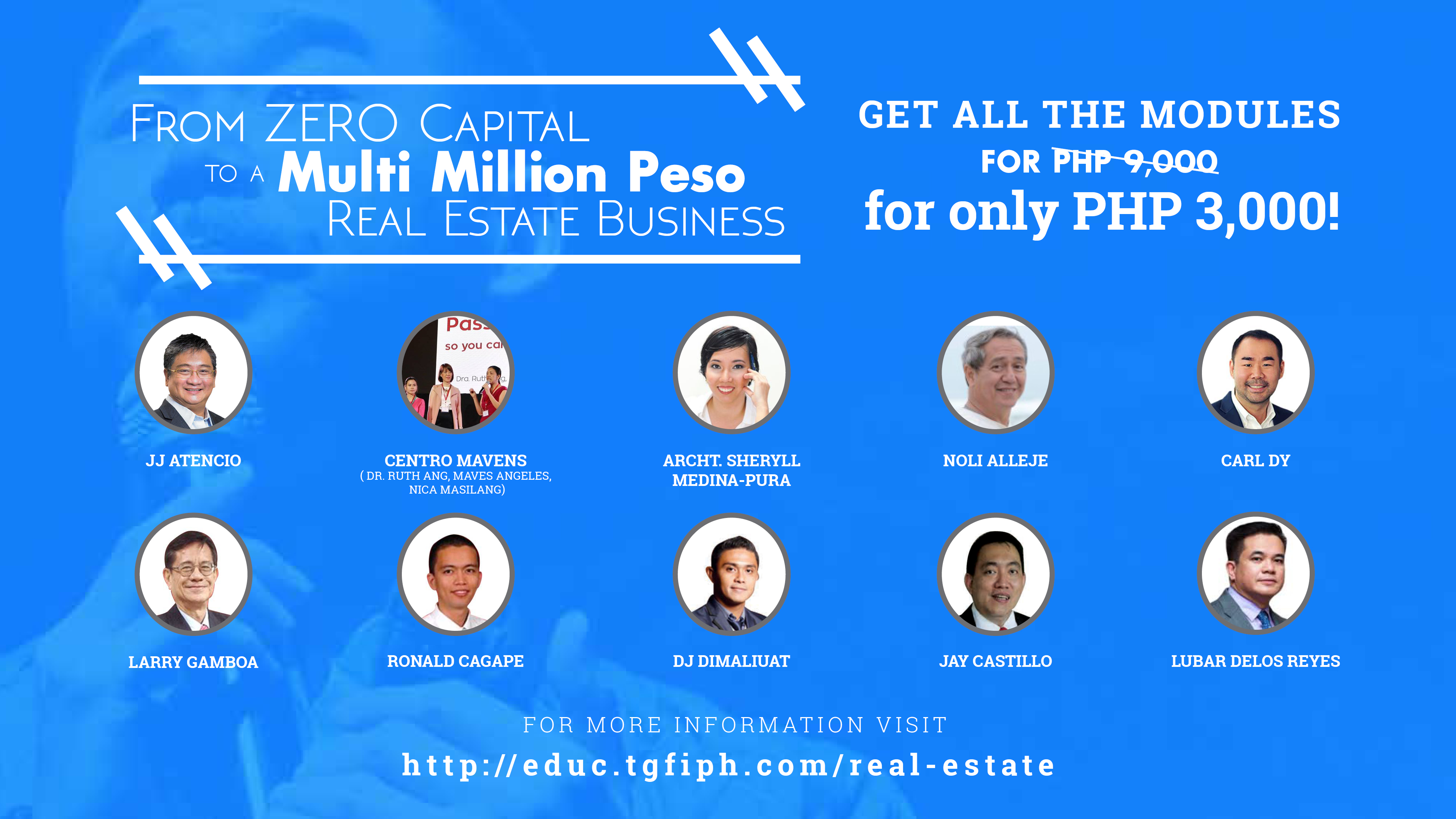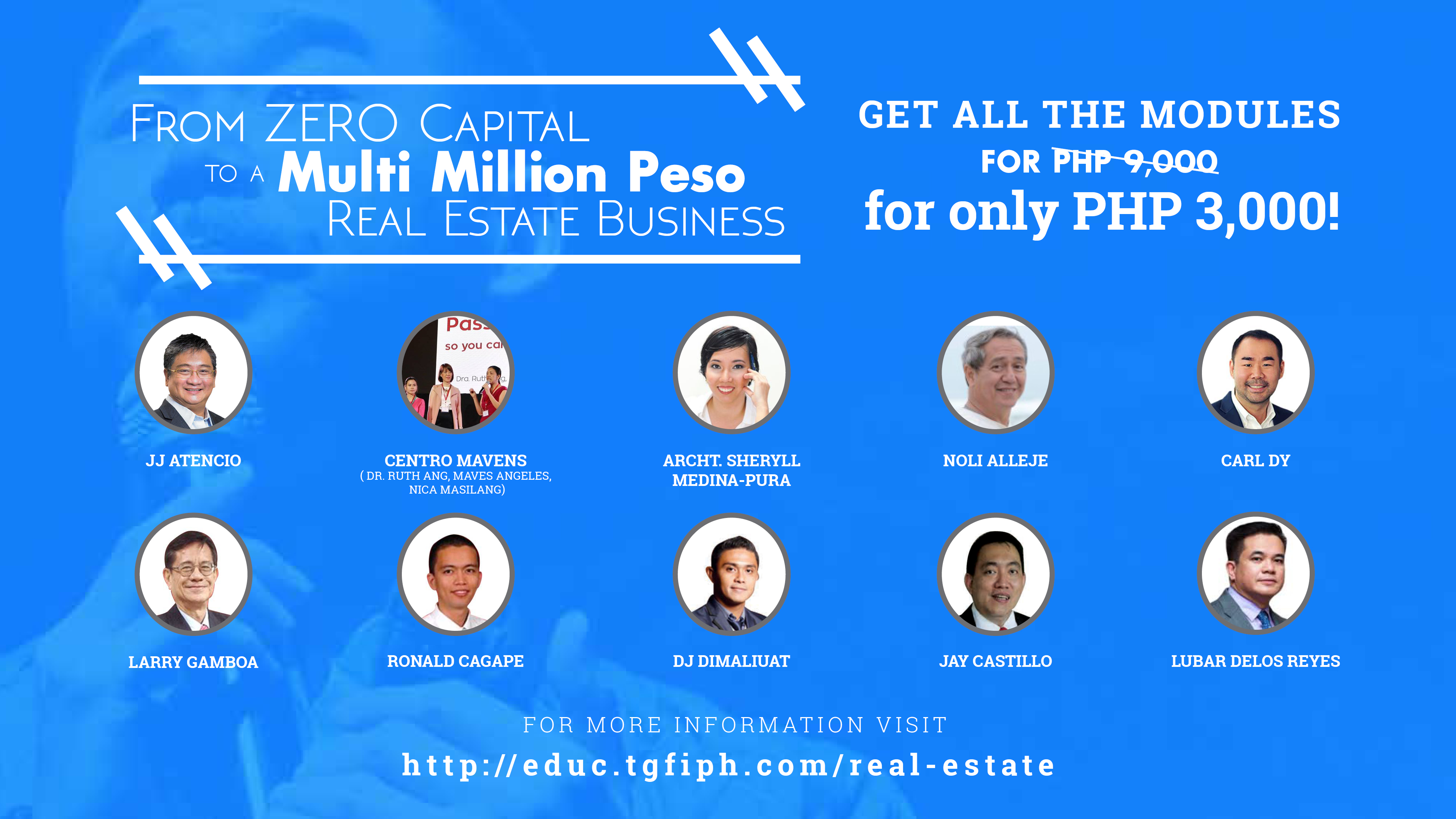 Thu Oct 3 - Sat Oct 3, 2020
Real Estate Online Course Bundle
(ONLINE COURSE)
By: TGFI
EVENT DESCRIPTION
I'm always curious why some of the richest billionaires always recommend real estate investing as a form of achieving better return potential. Dalawa lang lagi ang pinagkukumpara when it comes to the 'best investment', either you invest in the stock market or you buy a property and let it grow through the years. The thing with stock market investing is that you can see the fluctuation of the stocks you hold if you get to see you portfolio on a daily basis. But with real estate investing, it is more of a buy and hold then earn so much through the price appreciation of the property you have or at least have it rented.
Let me tell you a story. Janica is a good friend of mine that I met when I was still an OFW in Singapore. Noong simula pa lang, lagi na niyang nababanggit sa akin that she's been investing her income into real estate properties, despite being the breadwinner of her family. She consistently allocates her monthly dues on her real estate investments kahit hirap na hirap siyang i-manage ang kanyang finances, but she kept on doing it para ma-sustain niya ang dream niya to have real estate properties that will make money for her regularly.
Fast forward after 3 years na pagkauwi niya sa Pinas, I checked on her and nagulat ako sa binalita niya. She started turning some of her rented properties into dorm types which means that a 15sqm room can accommodate at least 2-3 dorm renters. Here's the good part, she rented multiple properties and turned that into a 500 beds capacity. In short, if she's earning a conservative rental rate of P3000 per head multiplied by 500 beds then that's a clean P1.5M of monthly income. Sabihin na lang natin na half of that gross monthly income went to her operational expenses so that's still around P750K of monthly net income or at least P9M yearly income. Ito ang kapalit ng lahat ng sakripisyo ni Janica, and that turned out to be a rewarding career for her.
As of today, Janica is not just into dorm type of business anymore, she's also part of a group that used to own at least 2 hotels located in Metro Manila and 2 more upcoming real estate projects. We all know that real estate can be a lucrative form of passive income, but did you know that owning a multi-million pesos worth of real estate property without an initial capital can now be a possibility? Totoo yun! But the question is, who's willing to help you to do it the right and proper way?
Here is the good news for you, ka-TGFI! We have gathered in this online course the best real estate coaches in the country today to teach you how you can be profitable in this field.
Event Information
---
Date and Time
Thu Oct 3 - Sat Oct 3, 2020 | 01:00 AM - 01:00 AM
location
---