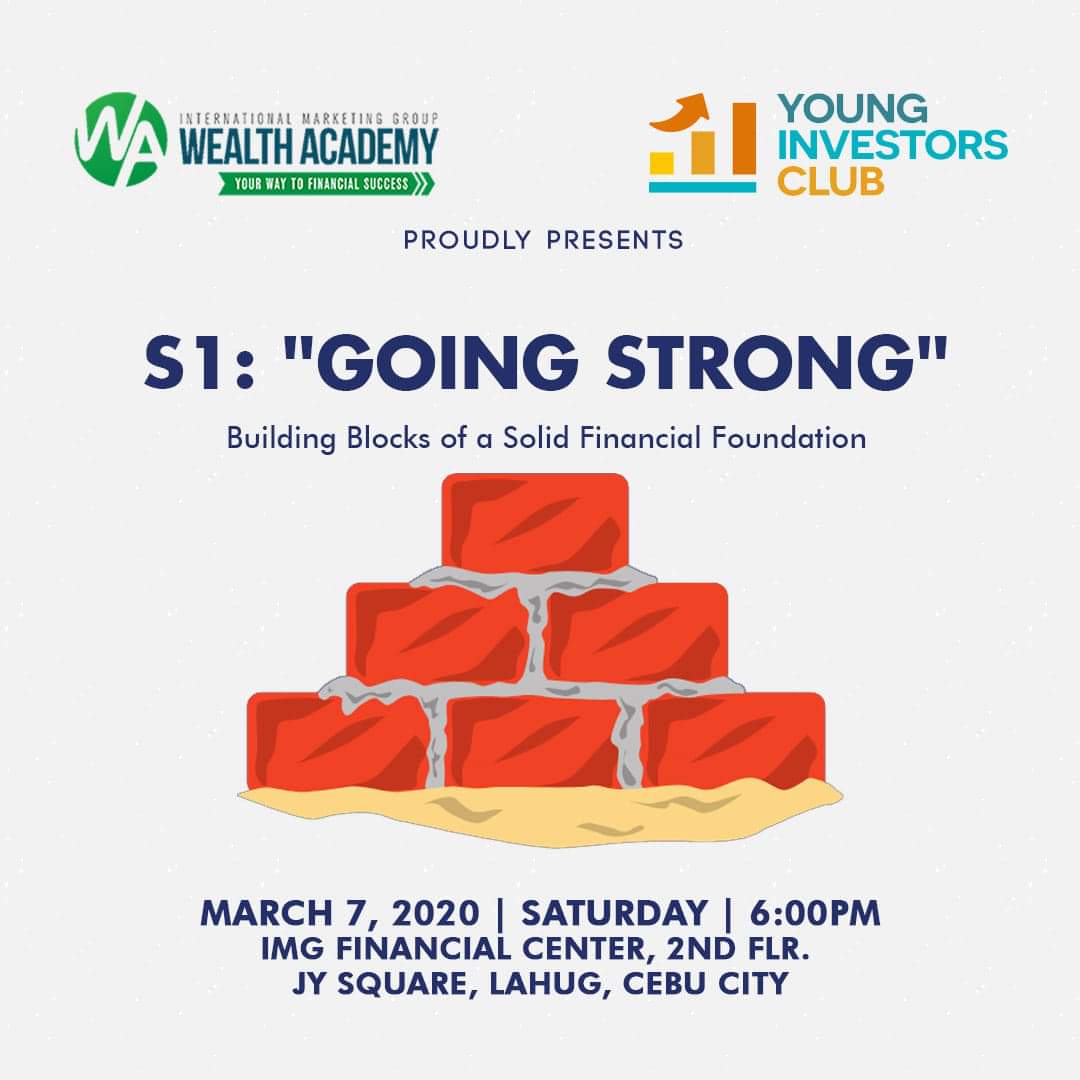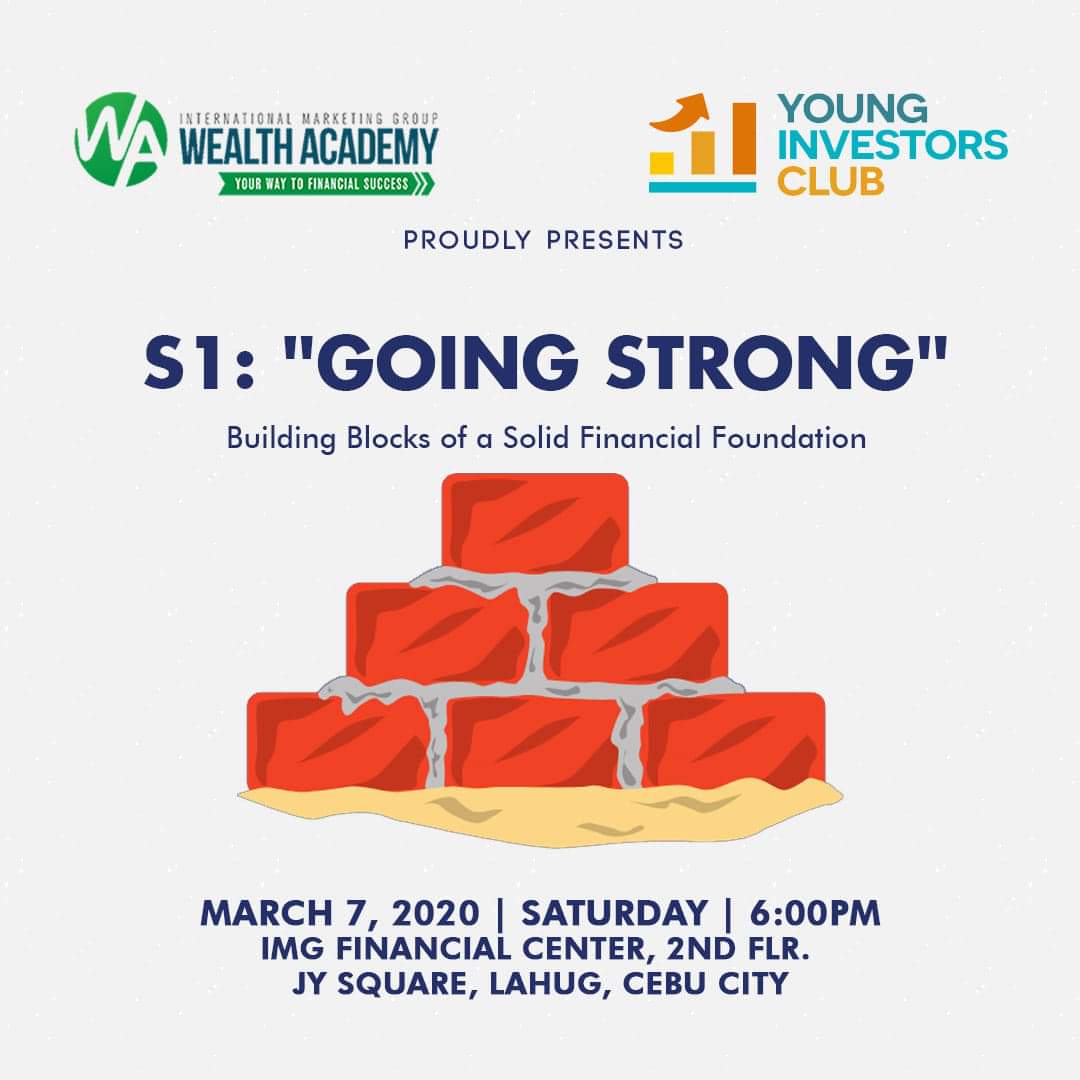 Sat Mar 7 - Sat Apr 11, 2020
YOUNG INVESTORS CLUB
IMG Cebu Training Center
By: ANDRE ABANGGAN
EVENT DESCRIPTION
DO YOU WANT TO BE PART OF YOUNG INVESTORS CLUB?
Live your life with no excuses and be a millionaire in 5-10 years!
Good news fellow Millennial,
Young Investors Club of IMG is coming this starting March 7, 2020 in CEBU! Mark your calendars??
We are a community of young, energetic, fun and like-minded investors campaigning for the exponential growth of financial literacy in Philippines, starting with the youth. 1000 young millionaires by 2025 to be exact.
If you like what you hear and your dreams are big enough then 
SIGN UP FOR THIS FREE TRAINING!
March 7, 2020 | Saturday | 6:00 PM | IMG training center 2nd floor of JY Mall, Lahug
S1: "Going Strong" - Building Blocks of a Solid Financial Foundation
S2: "Dreaming of Doing" - Setting the right Goal's and taking action
S3: "Struggle is Real!" - Achieving a Worry - Free Budgetarian Lifestyle
S4: "Payaman" - Building a Rewarding Career in the Financial Industry
S5: "Ang Sakit Noh?" - Understanding Healthcare and Life Insurance
S6: "Committed" - Managing Risks in investing
Complete 6 talks for 6 saturdays and requirements to get the Exclusive YIC Shirt for free!
                                         CONFIRM YOUR SLOTS NOW 
by sending me a PM on messenger m.me/homeofthehumble or text your name to 09451237638 or 09430606781.
Example: YIC, your name, ATTEND
                                                    LIMITED SEATS ONLY !
March 7, 2020 | Saturday | 6:00 PM | IMG training center 2nd floor of JY Mall, Lahug
Regards,
Andre Abanggan
Event Information
---
Date and Time
Sat Mar 7 - Sat Apr 11, 2020 | 06:00 PM - 08:00 PM
location
---