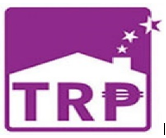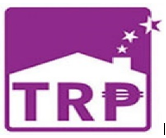 Sat Jul 25, 2020
Think Rich Pinoy Abundance Seminar Online - July 25, 2020
Makati Sports Club
By: Club TRP
EVENT DESCRIPTION
Do you want to earn passive income from a real estate business?
Do you want to buy and sell homes, or build and sell homes, or earn through rental property, or earn through dorms, or sell commercial property?
The choices are dizzying.
But if you do it right, you'll earn a fortune.
Hi, I'm Larry Gamboa, author of Think Rich, Pinoy! And I teach ordinary people, employees, executives, and entrepreneurs, how to earn passive income. I also teach people how to make a difference in people's lives as authors, seminar leaders, speakers, information marketers and real estate investors.
Once upon a time, I was a teacher. And believe me, my journey from teaching to real estate was not an easy one. Just like any other journey, it was paved with many detours and valleys.
Very deep valleys.
One day, I felt lost not knowing my purpose and direction in life. So when faced with uncertainty, I worked on what I knew best—teaching. I taught in seminars and learned all about the Training industry. Thus, I earned doing my passion.
In the midst of martial law (yes that long ago), I set up my own Training company by joint venturing with Washington Sycip of SGV and Bill Byham of DDI to capture the Asean market. After 10 profitable years, I sold off my shares; (I didn't quite know the difference between cash and cash flow; My grade in financial literacy was ZERO.)
Did I make a mistake?
Perhaps I did, but through that "mistake" I stumbled into the simple, lucrative, and challenging field of real estate and information marketing. I bought foreclosed properties and turned them into rental income. I also got into many other real estate models—models that I now teach to others.
After learning the ropes of the real estate business for more than 10 years, I'm been blessed to connect with other mentors who taught me about their business.
Today, I have so much fun teaching others how to succeed in real estate. I made it my mission to raise up 1000 Pinoy Millionaire Entrepreneurs by 2020. I believe that if the Philippines will become a First World country, the only way for that to happen is to raise up more entrepreneurs.
Event Information
---
Date and Time
Sat Jul 25, 2020 | 10:00 AM - 12:00 PM
location
---