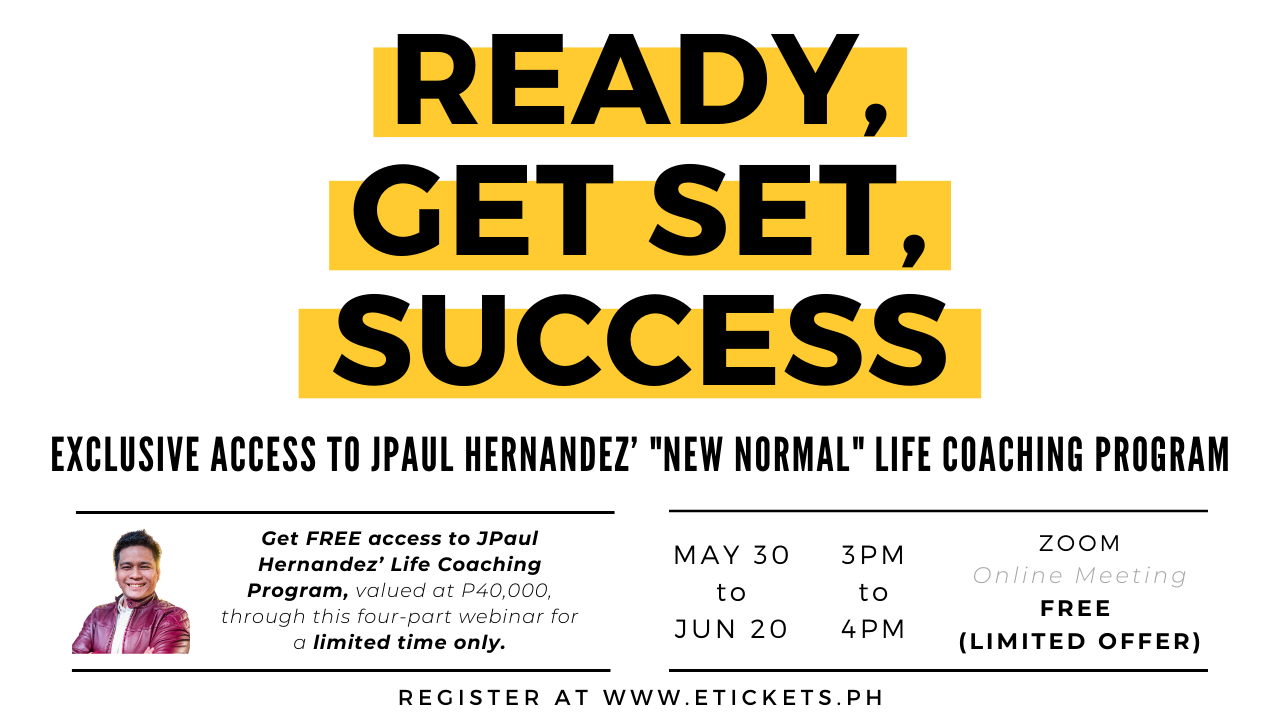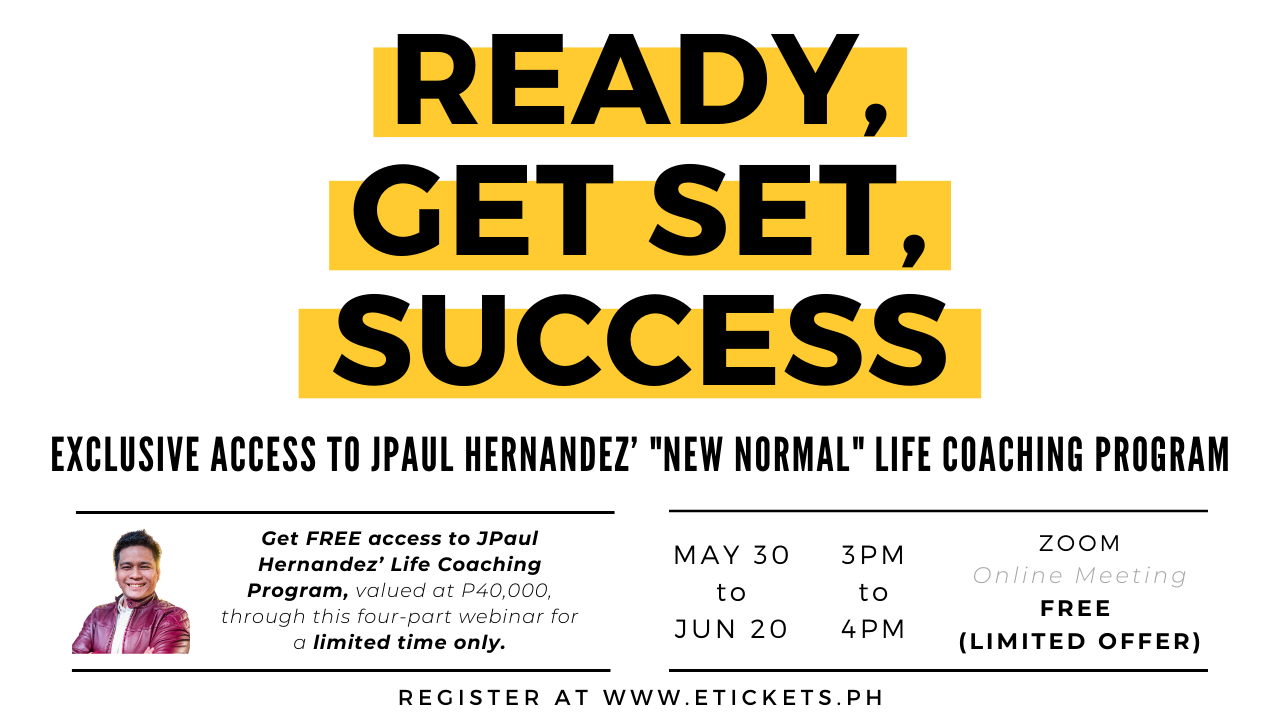 Sat May 30 - Sat Jun 20, 2020
Ready, Get Set, Success: Exclusive Access to JPaul Hernandez' "New Normal" Life Coaching Program (LIMITED OFFER)
Zoom
By: Overcomer Academy
EVENT DESCRIPTION
Get FREE access to JPaul Hernandez' "New Normal" Life Coaching Program, valued at P40,000, through this four-part webinar for a limited time only.

Only 20 slots available!

---
A certified NLP (Neuro-Linguistics Programming) practitioner, motivational speaker, preacher, entrepreneur, corporate consultant, and best-selling author, JPaul combines NLP techniques with his coaching expertise to help people overcome their limits and reach their highest potential—in career, business, and beyond—especially as we navigate the "new normal."

The online sessions will happen every Saturday at 3 p.m., starting on May 30. Here are the weekly topics:
Week 1 (May 30): Abundance Mindset
Week 2 (June 6):  Removing Success Blocks
Week 3 (June 13): Creating Big Dreams
Week 4 (June 20): Building Wealth Through Multiple Income Streams
PLUS, enjoy access to these additional tools:
Exclusive online community where you can connect with JPaul and network with like-minded people
Enneagram Personality Profiling
An e-copy of JPaul's book, Increase Your Income
NLP Practice for removing success blocks and envisioning your future
Book your slot now before virtual seats run out!
Event Information
---
Date and Time
Sat May 30 - Sat Jun 20, 2020 | 03:00 PM - 04:00 PM
location
---