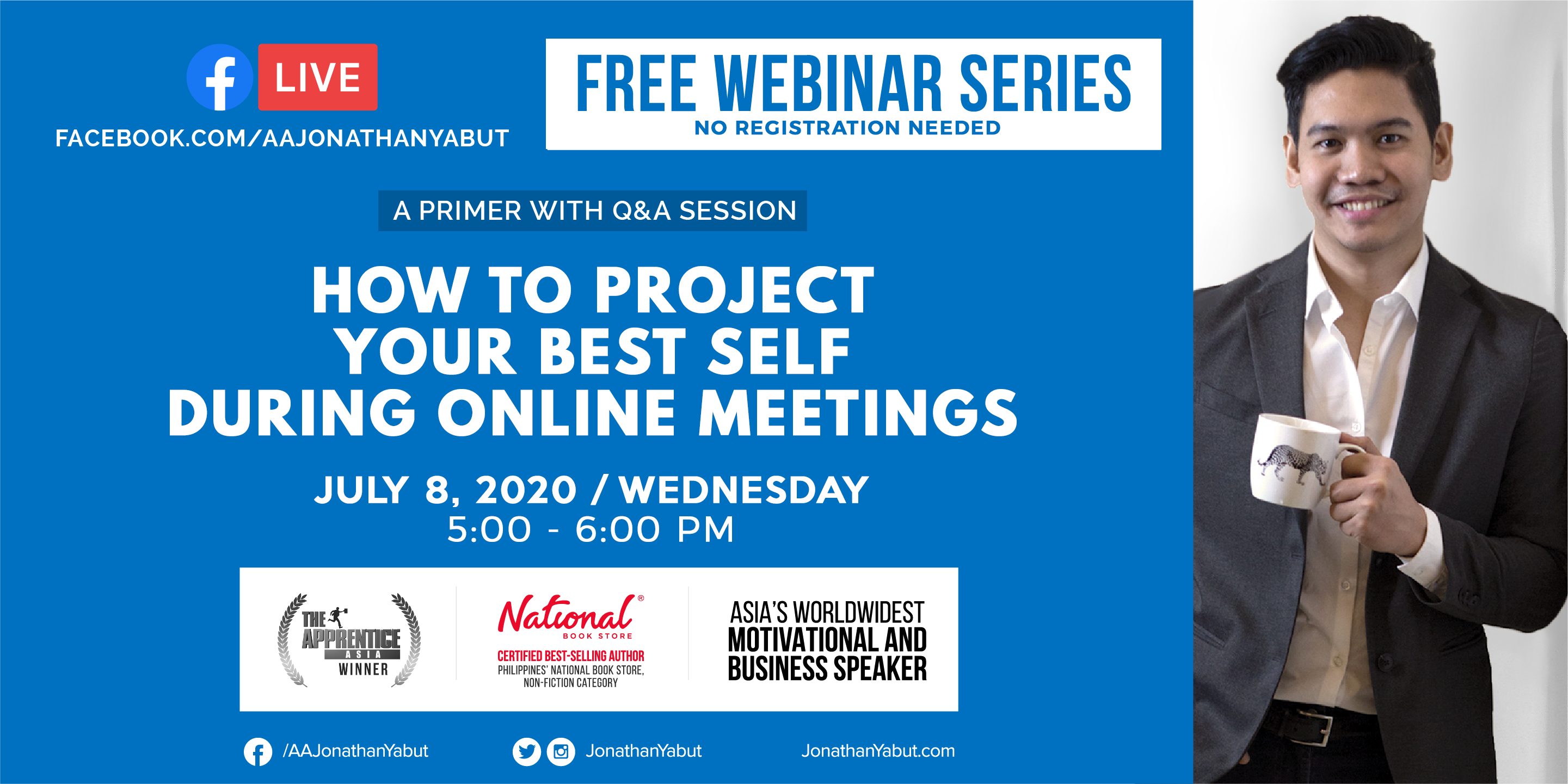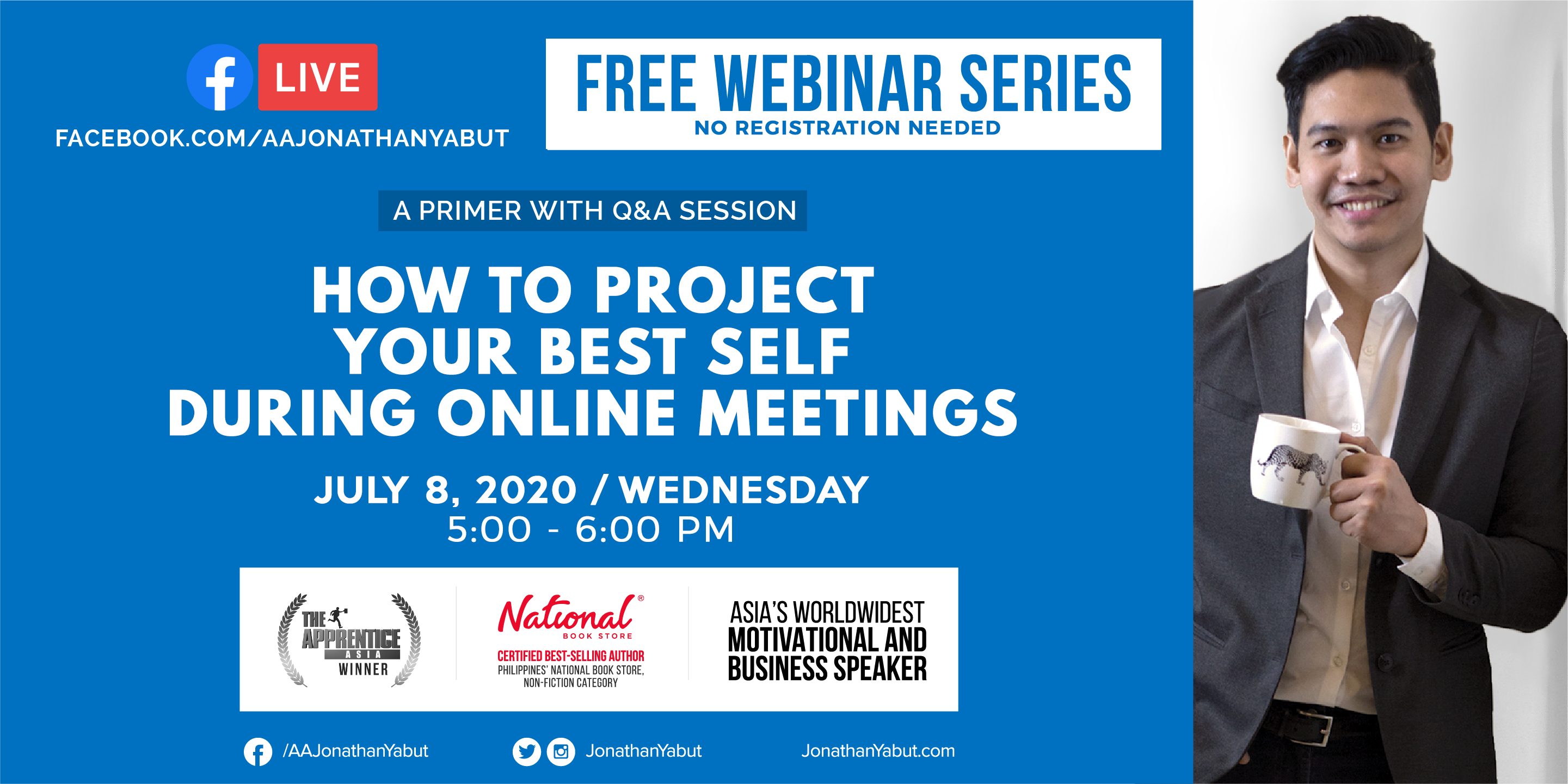 Wed Jul 8, 2020
How To Project Your Best Self During Online Meetings - FREE Webinar by Jonathan Yabut (July 8, 5PM)
Online
By: JY Consultancy & Ventures
EVENT DESCRIPTION
Online Meetings are now part of our everyday corporate lives!
In this session, we will discuss tips on how to look & sound better during online meetings.
1. How to showcase your face and voice during audio/video conferences
2. Tips on using virtual platforms like Zoom / MS Teams / Google Meets
3. Gadget & Internet advice on how to achieve good video quality
Remember, no registration needed! Just visit JY's Facebook page at the designated date and time. Just go to the newsfeed and you're ready to watch!
To watch our other FREE webinars of Jonathan, visit bit.ly/JYCVWebinars
Timezone is Manila, KL, Singapore.
Event Information
---
Date and Time
Wed Jul 8, 2020 | 05:00 PM - 06:00 PM
location
---
More Events from this Organizer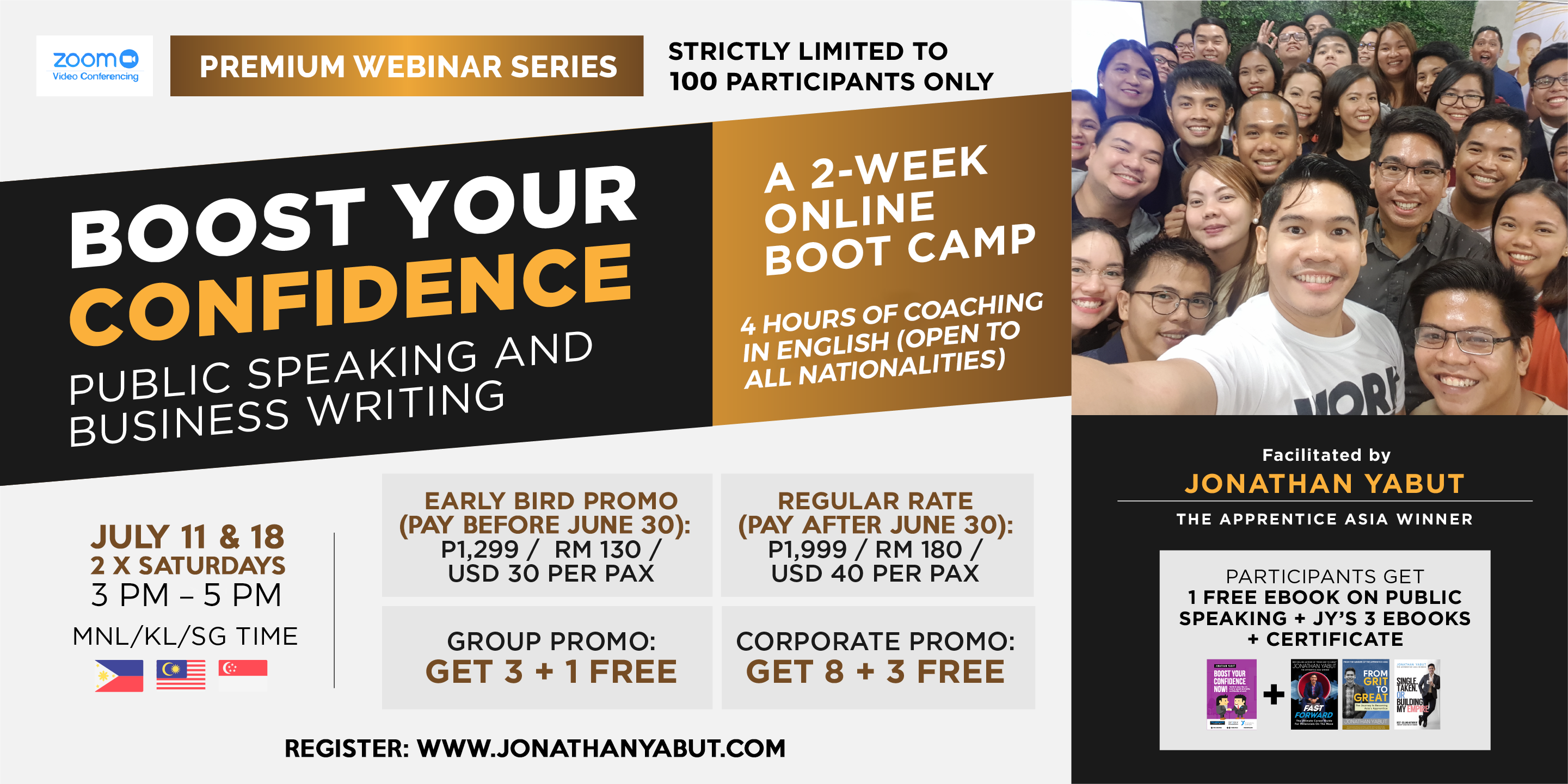 AMOUNT: PHP1299 - 10392
DATE: Sat Jul 11 - Sat Jul 18, 2020
TIME: 03:00 PM - 05:00 PM
LOCATION: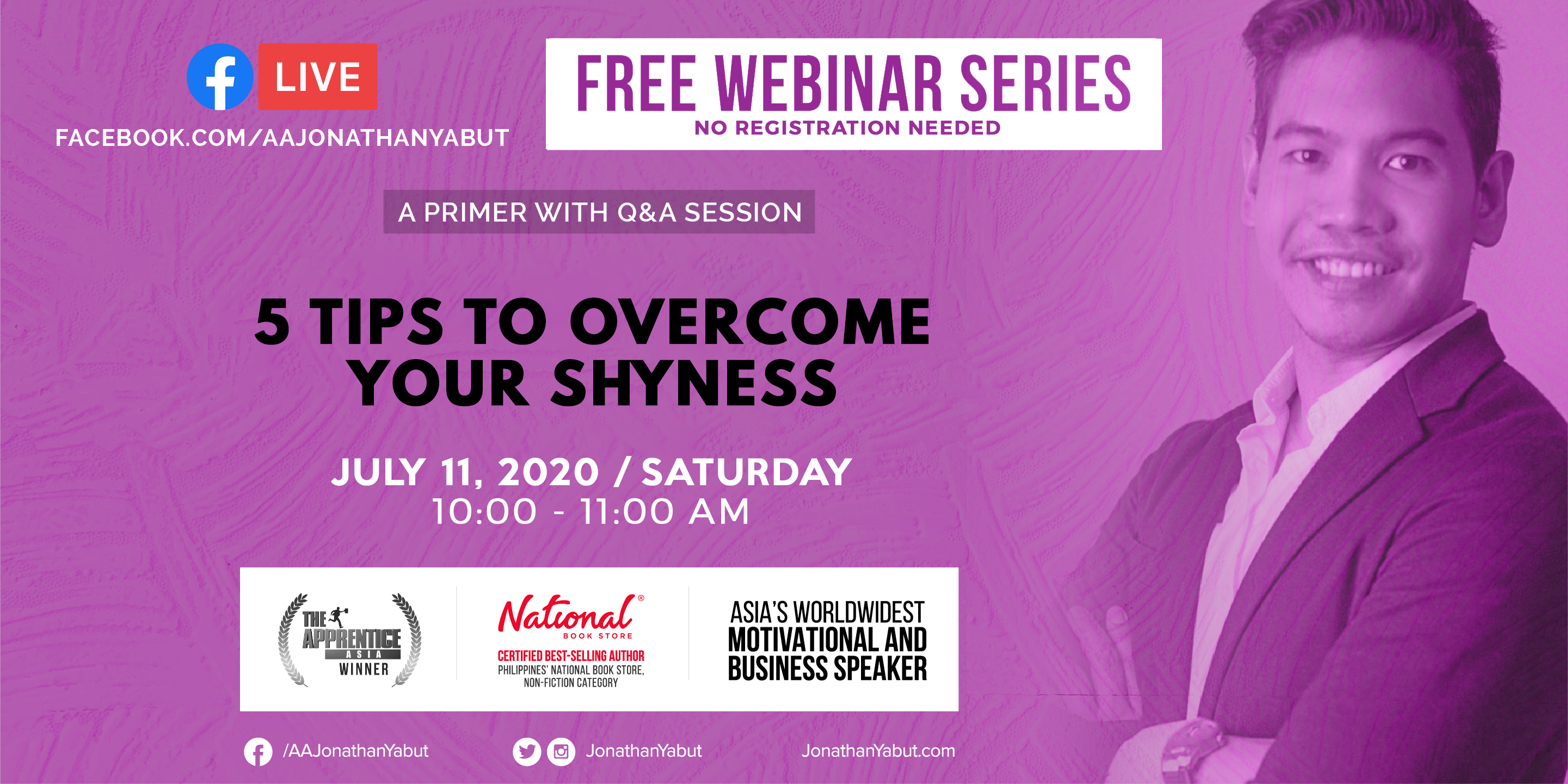 AMOUNT: PHP0 - 0
DATE: Sat Jul 11, 2020
TIME: 10:00 AM - 11:00 AM
LOCATION: