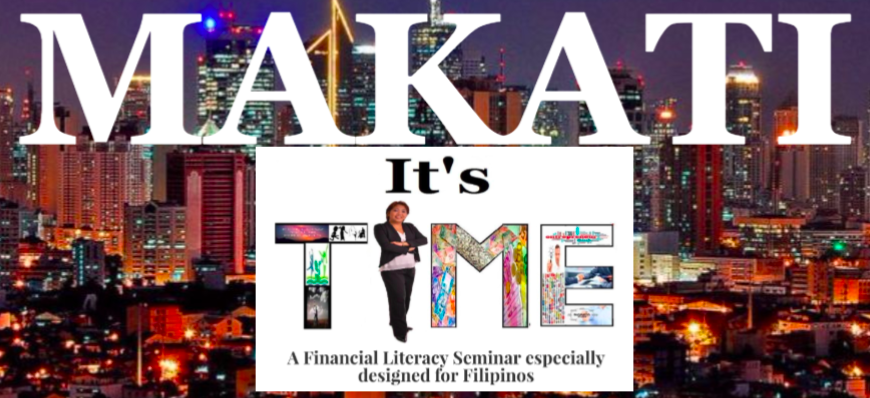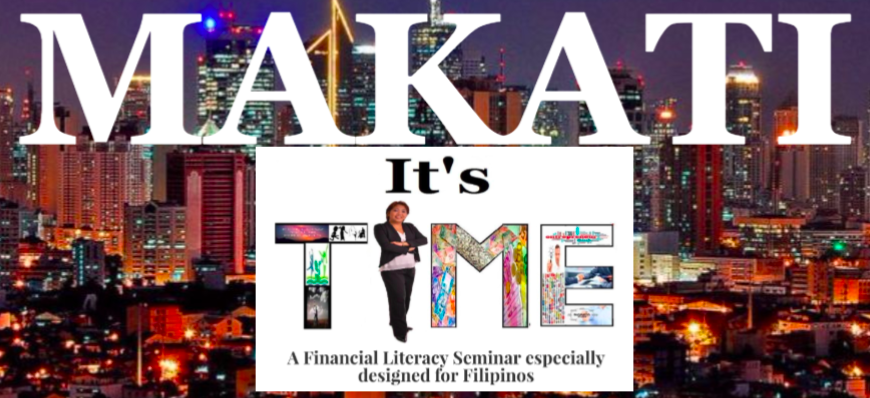 Sat Sep 30, 2017
It's TIME! Makati
2F Feliza Bldg.
By: Canada Geese
EVENT DESCRIPTION
Do you want to zero out your debts and eliminate your financial worries?
Do you want to spend more time with your family and provide a brighter future for them?
If you are an OFW, do you want to come home for good?
Alternate Payment Method (via Bank Deposit)
Name: Evelyn O. Garcia 
Bank:  BPI 
S/A #: 3029151953

And send us the proof of payment via:
Email:  evelyn.o.garcia@sunlife.com.ph
Email:  jmj6@usa.com
FB:      facebook.com/suncjoey

Once confirmed, we will send you your eticket.

For inquires, pls. contact Evelyn at
Mobile#:  09438215201
Email:  evelyn.o.garcia@sunlife.com.ph
Learning Fee: Php 198.00
Date:              Saturday, September 30
Time:              1pm-5pm
Venue:            2/F Feliza Bldg. V.A. Rufino St.
                       Legazpi Village, Makati City
            
Inclusive of:
Seminar kit
Lunch
Financial Plan
1on1 Consultation
*Raffle giveaways
This seminar is sponsored by:
Sunlife of Canada Phils. Inc.
Event Information
---
Date and Time
Sat Sep 30, 2017 | 01:00 PM - 05:00 PM 2017-09-30 13:00:00 2017-09-30 17:00:00 Asia/Manila It's TIME! Makati A chance to hear more about It's TIME! Makati V.A. Rufino Street, Makati, NCR, Philippines Canada Geese jmj6@usa.com
location
V.A. Rufino Street, Makati, NCR, Philippines VIEW MAP
---