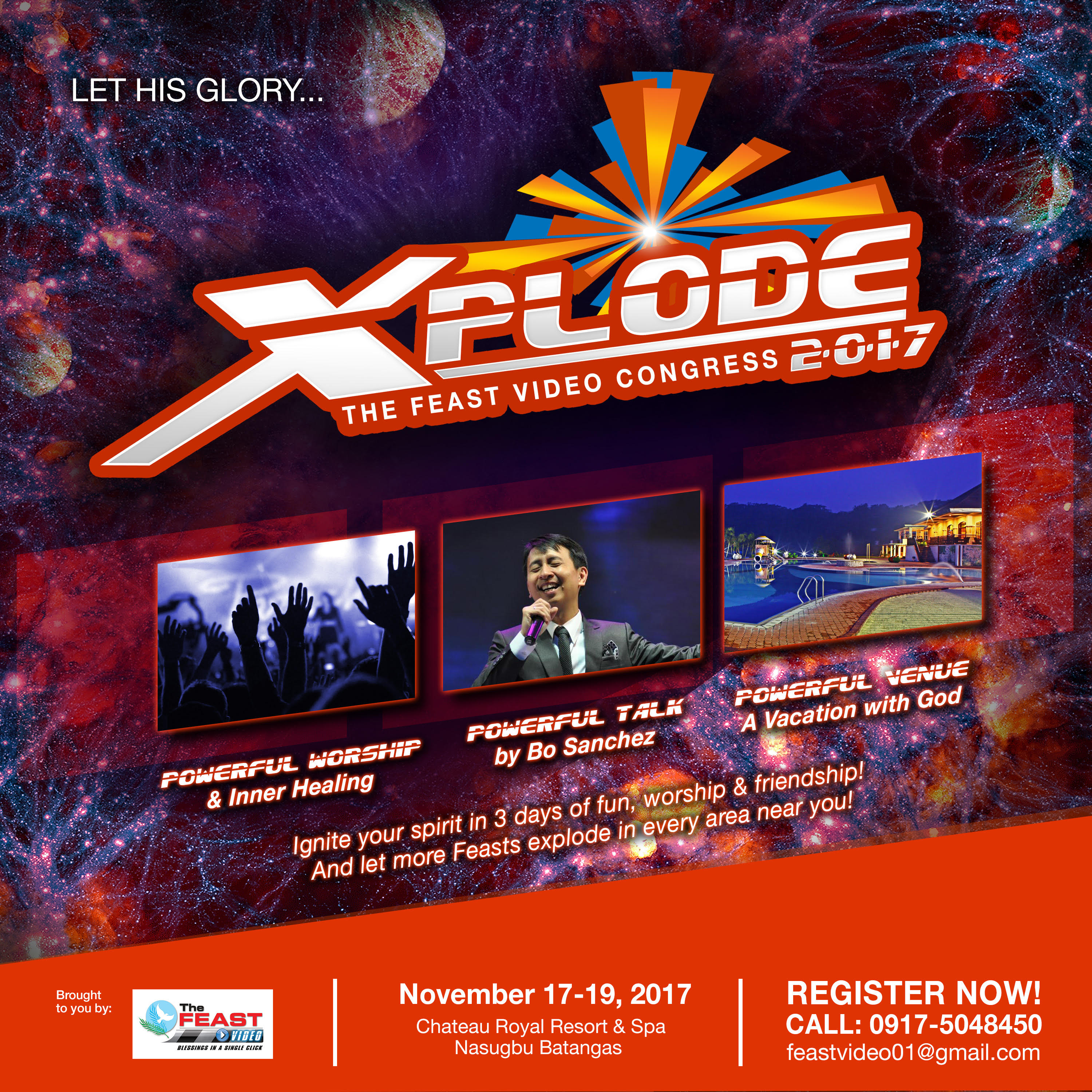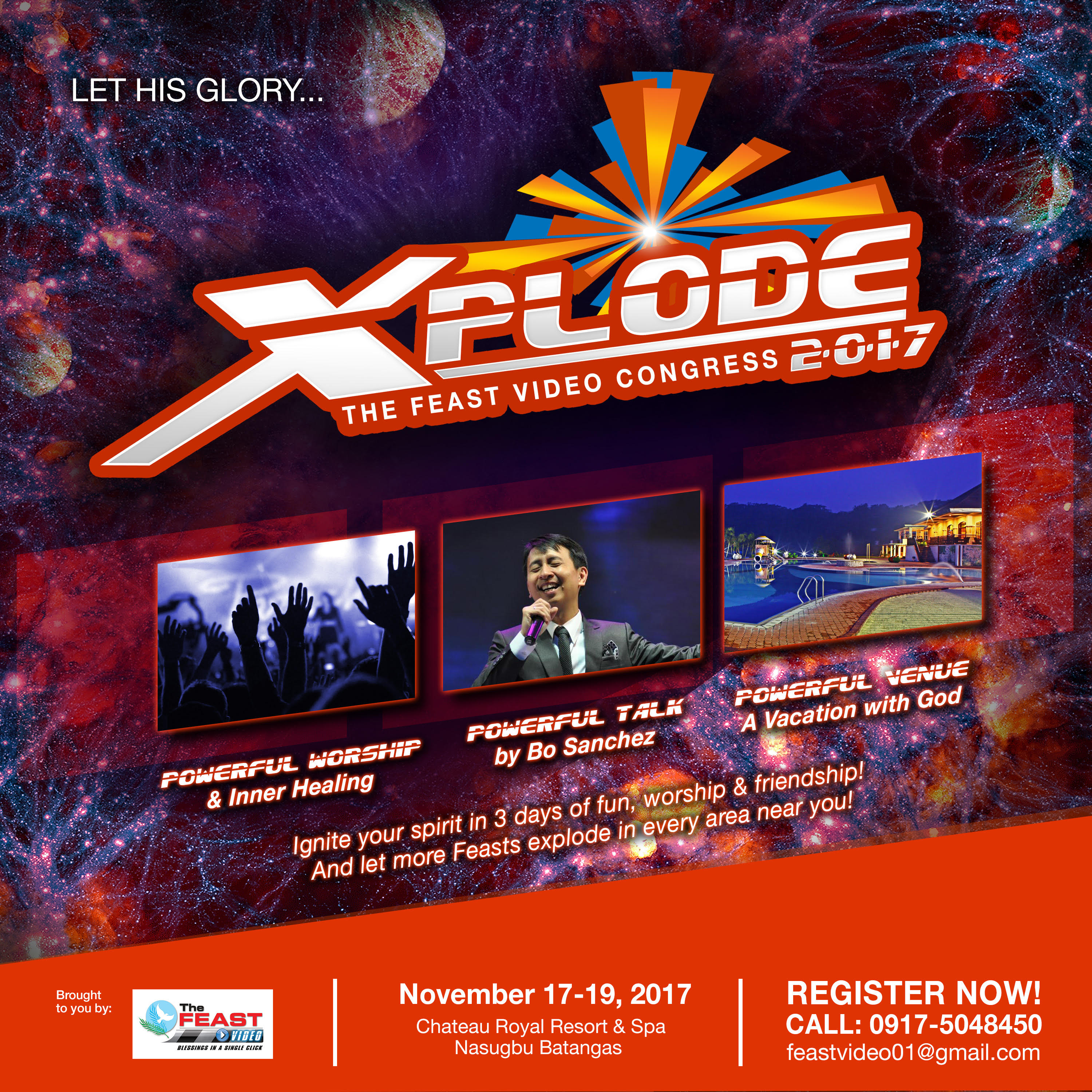 Fri Nov 17 - Sun Nov 19, 2017
XPLODE: The Feast Video Congress 2017
Chateu Royale Resort and Spa
By: Light of Jesus Family and Shepherd's Voice Radio & TV Foundation, Inc.
EVENT DESCRIPTION
The Feast Video Congress is a gathering of leaders from the various Feast Videos all over the country. It is a 3-day conference filled with  fun and learning. 
This year's conference is called XPLODE 2017. It is jam-packed with powerful talks by Bro Bo Sanchez, Bro Didoy Lubaton, Bro Eng Si, and more. Be inspired by the sharing from Feast Video Emissaries whose lives have been changed by the Feast Video.
This event  will further empower and equip each attendee, provides a great avenue for learning the best practices in leading The Feast Video, fulfilling the mission and vision of the Light of Jesus Family to create disciples who can make disciples.
Join us in The Feast Video Congress 2017; Create new friendships,  Drench in worship and Experience the Holy Spirit in a different light. 
For more information please contact us: feastvideo01@gmail.com
Event Information
---
Date and Time
Fri Nov 17 - Sun Nov 19, 2017 | 09:00 AM - 05:00 PM 2017-11-17 09:00:00 2017-11-19 17:00:00 Asia/Manila XPLODE: The Feast Video Congress 2017 A chance to hear more about XPLODE: The Feast Video Congress 2017 Batulao, Nasugbu, Calabarzon, Philippines Light of Jesus Family and Shepherd's Voice Radio & TV Foundation, Inc. support@svrtv.com
location
Batulao, Nasugbu, Calabarzon, Philippines VIEW MAP
---