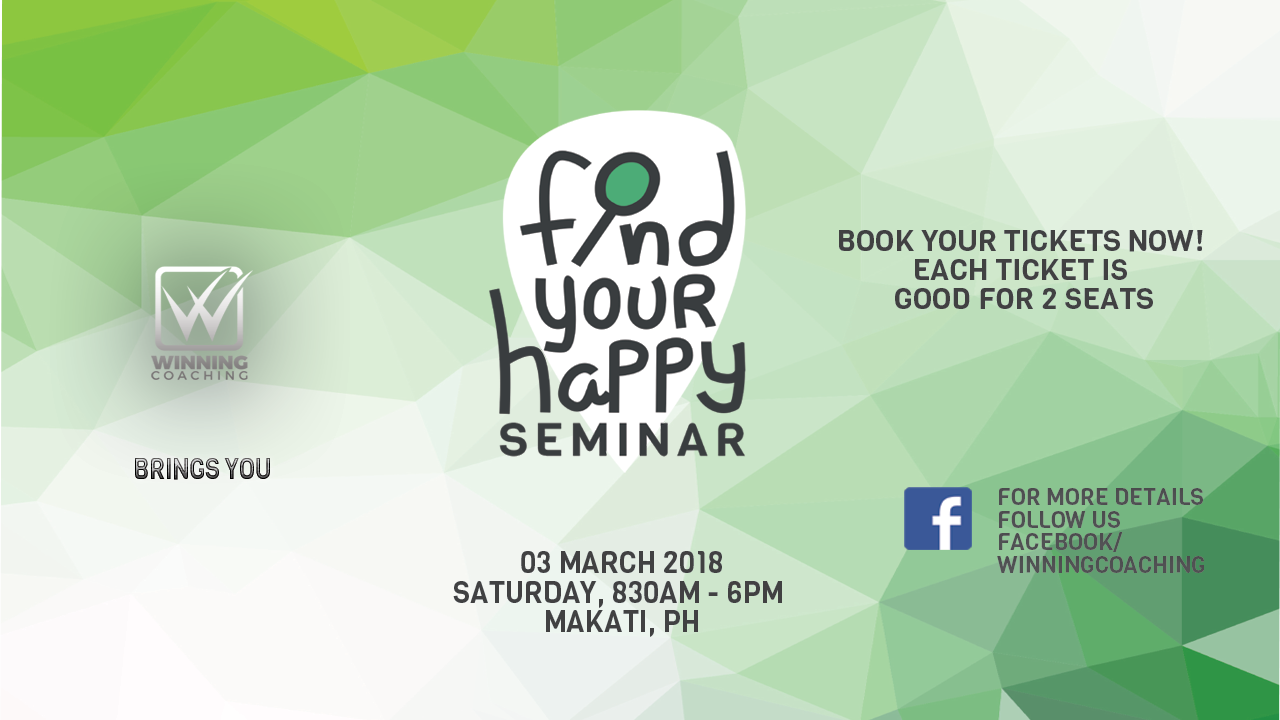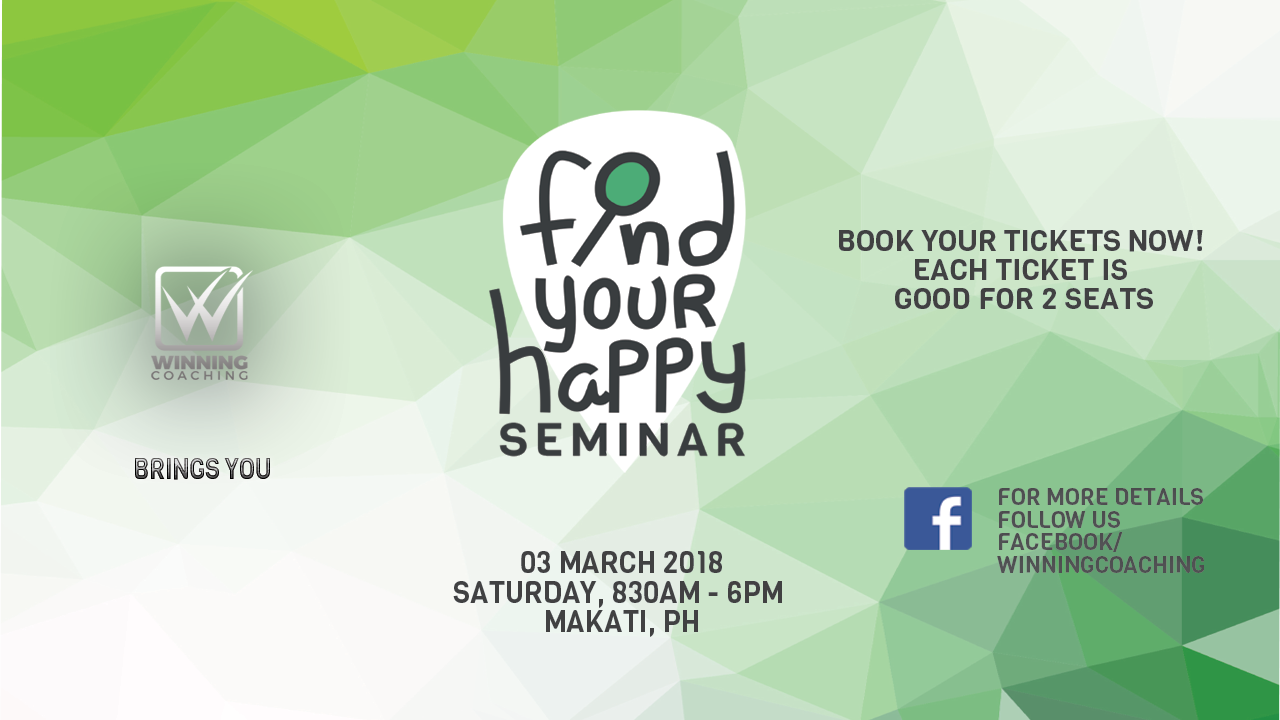 Sat Mar 3, 2018
FIND YOUR HAPPY SEMINAR
Makati City
By: Winning Coaching
EVENT DESCRIPTION
Find Your Happy is a whole-day seminar where participants get a first-hand experience fof NLP Life Coaching. 
When you attend this seminar:
You will gain authenticity on your "stuck-edness", and gain clarity on what you want to improve in your life.
You will accept the fear, unforgiveness and misery as stepping stones as you move forward in life with new ways of thinking, new ways of feeling You will gain more passion and fulfillment for work as you experience NLP (Neuro Linguistic Program) life coaching.
You will discover any deep underlying emotions and what your heart needs to fill the gap.
You will discover new options, be empowered to peacefully choose your own path to live out your life purpose.
You will re-ignite your desire for more meaningful relationships, understand your loved ones with your heart.
You will rise up from past hurts, release all the drama for the past, be ready for more happiness and action in your life!
To learn more, visit: http://www.winningcoaching.net/findyourhappy/
Event Information
---
Date and Time
Sat Mar 3, 2018 | 08:30 AM - 06:00 PM 2018-03-03 08:30:00 2018-03-03 18:00:00 Asia/Manila FIND YOUR HAPPY SEMINAR A chance to hear more about FIND YOUR HAPPY SEMINAR Winning Coaching
location
---