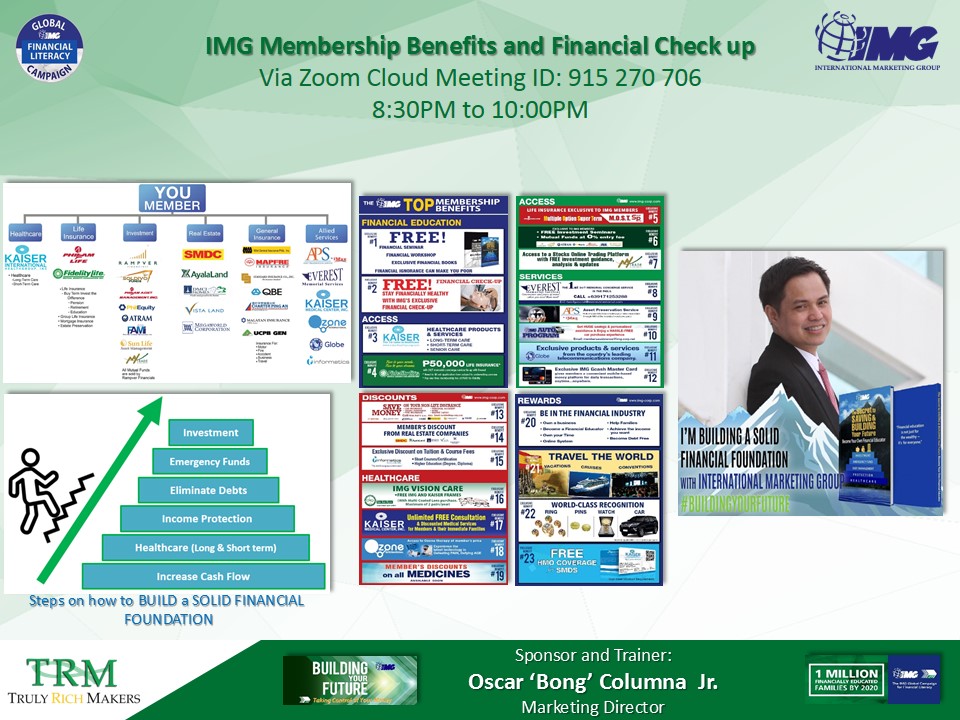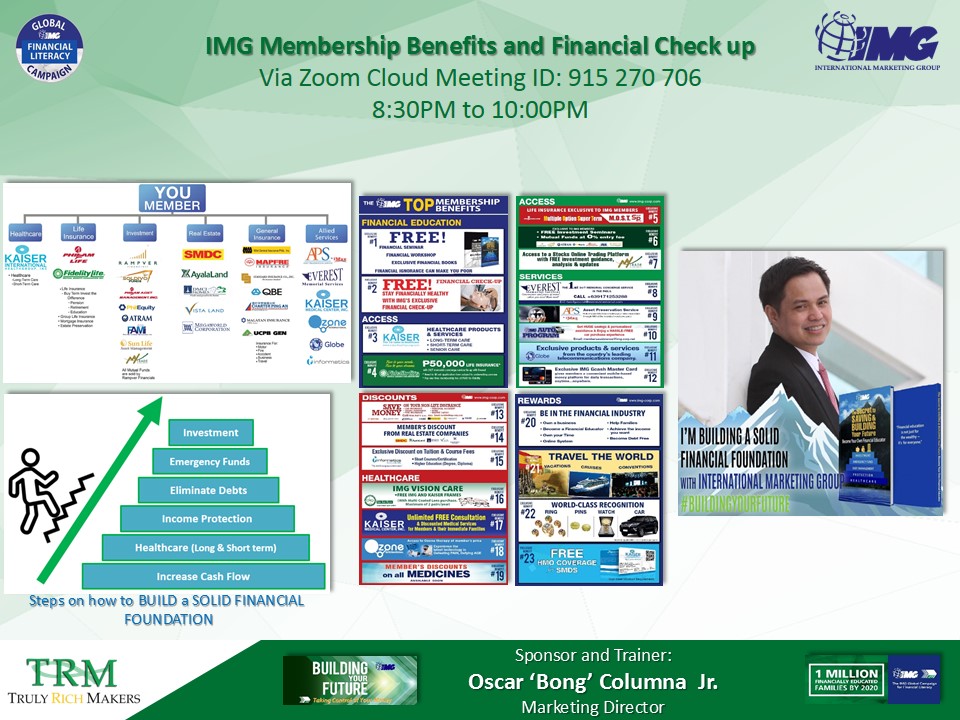 Thu Apr 19 - Thu Apr 30, 2020
Free Financial Literacy Webinar
Online
By: OSCAR JR COLUMNA
EVENT DESCRIPTION
Are you a parent who is stressed out because of the bills and debts you need to pay?
Are you an OFW who works so hard yet you can't seem to save money?
Are you a millennial who wants to have a better future but you don't know yet where to save or invest your money?
Your concerns are valid.
Here's the truth: You can have a bright future. You can be wealthy. You can buy that house you want, send your children to good school, go home for good (if you're an OFW) so you can be with your family, and so on.
The solution? Financial education. With financial education, you will learn how to pay off debts, eliminate financial worries, save your hard-earned money, grow your money, and be truly happy, healthy, and wealthy.
And maybe you're wondering, Is there a way I can learn about money whether I'm in Manila or Cebu or Davao or out-of-the country?
The answer is a big YES!
Join the "Secret to Building Your Future" webinar. It's an online seminar that you can access whether you're in Manila or Cebu or Davao or anywhere in the Philippines and in the world.
In this webinar, you will learn:
 how to pay off your debts
 how to save money for your needs
 how to save and invest money for your future
 how money works so you and your spouse won't have to argue about money
and many more!
Event Information
---
Date and Time
Thu Apr 19 - Thu Apr 30, 2020 | 08:30 PM - 10:00 PM
location
---