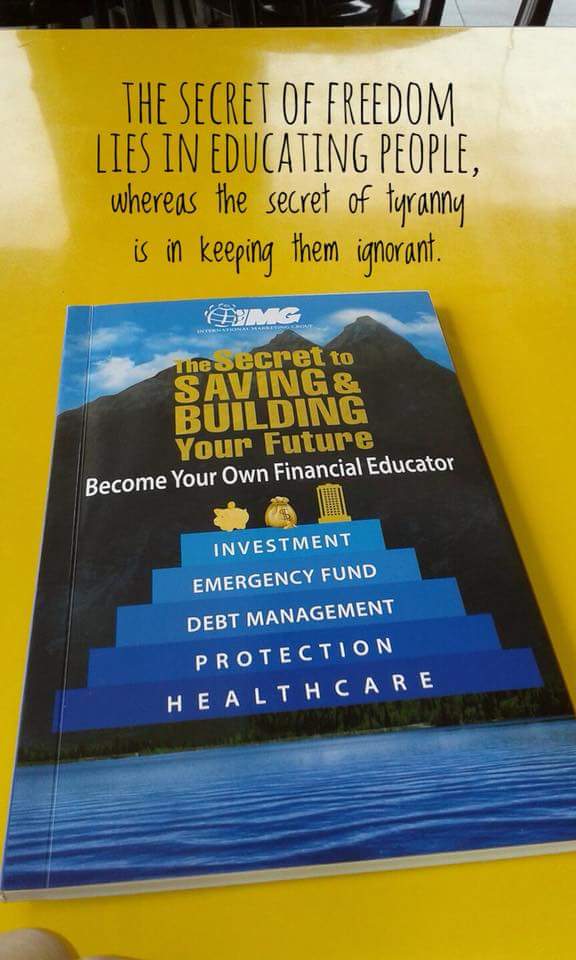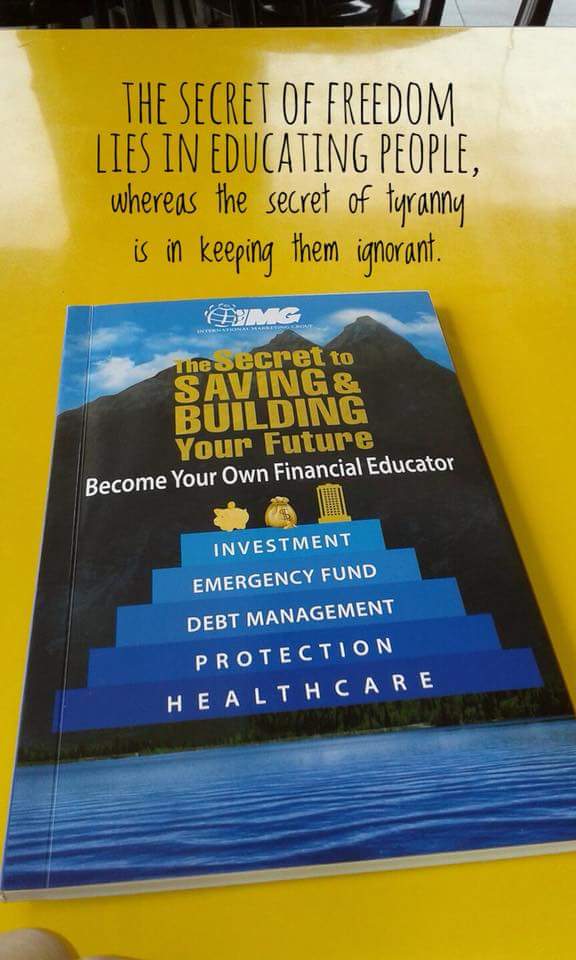 Fri Apr 20 - Mon Dec 31, 2018
Financial Literacy Class
IMG CEBU FINANCIAL CENTER
By: AEZEL AGUIRRE
EVENT DESCRIPTION
When was the last time money was not a problem? 
You work hard, from 8 to 5 and even extend some hours, just to make ends meet. Income started to feel insufficient, and debt became the short term solution only to find out it was a long term nightmare. 
You wanted to save and invest, and advisers started offering different financial products. You were excited and started your investment program without further thought only to find out later it did not fit your financial needs. You felt ripped off, uneducated and only sold. 
At work, you may love the pay but hate the culture. Or you may follow your passion but hate the pay. 
Making, Saving and Keeping money became a major problem! 
But we are here to make a difference. We are here to financially educate families on a massive scale. We are here to help people who want to help themselves change their lives. 
Want to get out of debt? Want to save and invest the right way? Want time freedom? Want a fulfilling career? Financial education is the answer. 
Become part of our advocacy! #IMG
Yours,
Ace Aguirre
0905-526-9181
Event Information
---
Date and Time
Fri Apr 20 - Mon Dec 31, 2018 | 06:30 PM - 08:00 PM 2018-04-20 18:30:00 2018-12-31 20:00:00 Asia/Manila Financial Literacy Class A chance to hear more about Financial Literacy Class 2nd Level JY Square Mall AEZEL AGUIRRE aezel.aguirre31@gmail.com
location
2nd Level JY Square Mall VIEW MAP
---