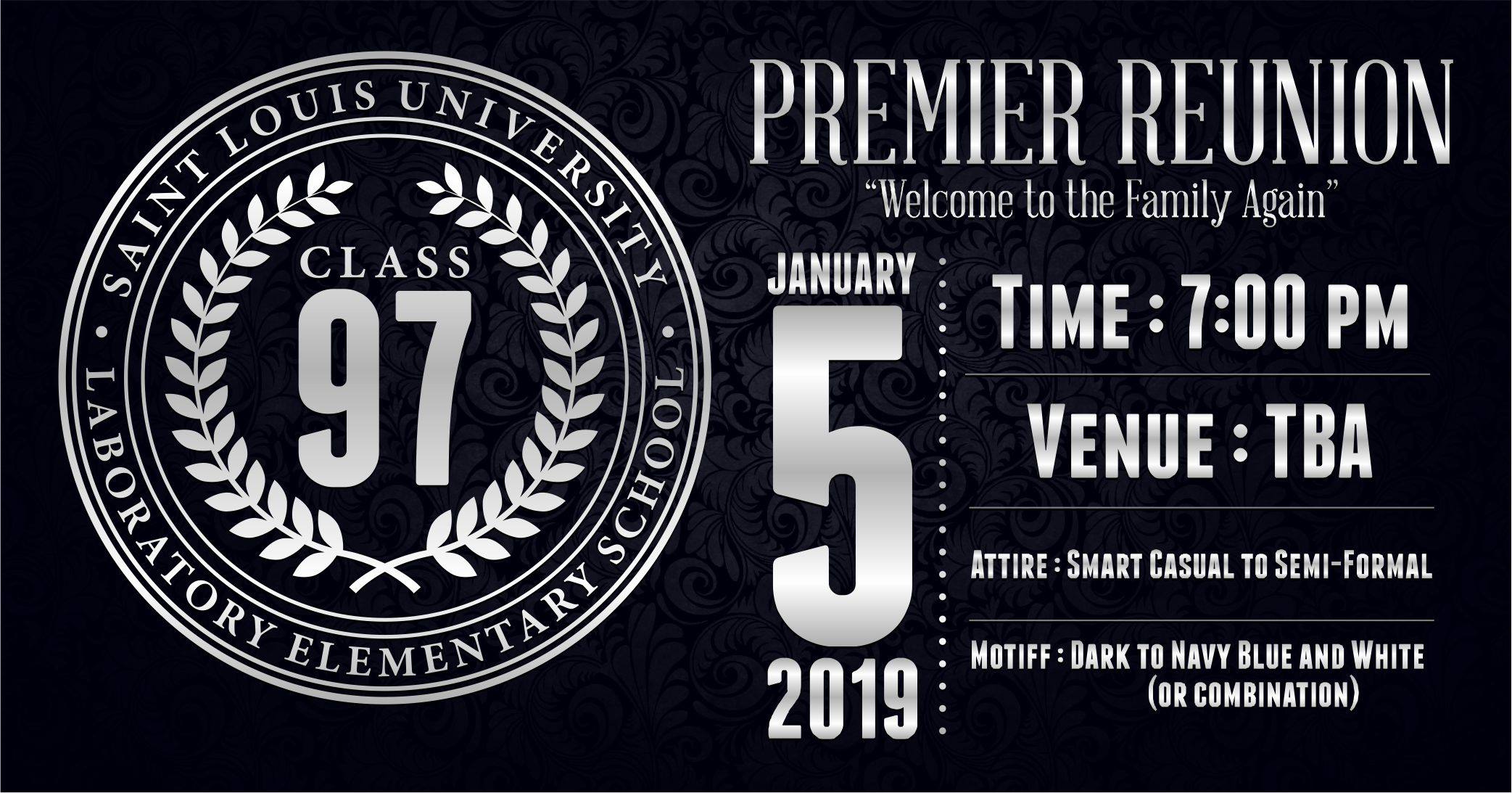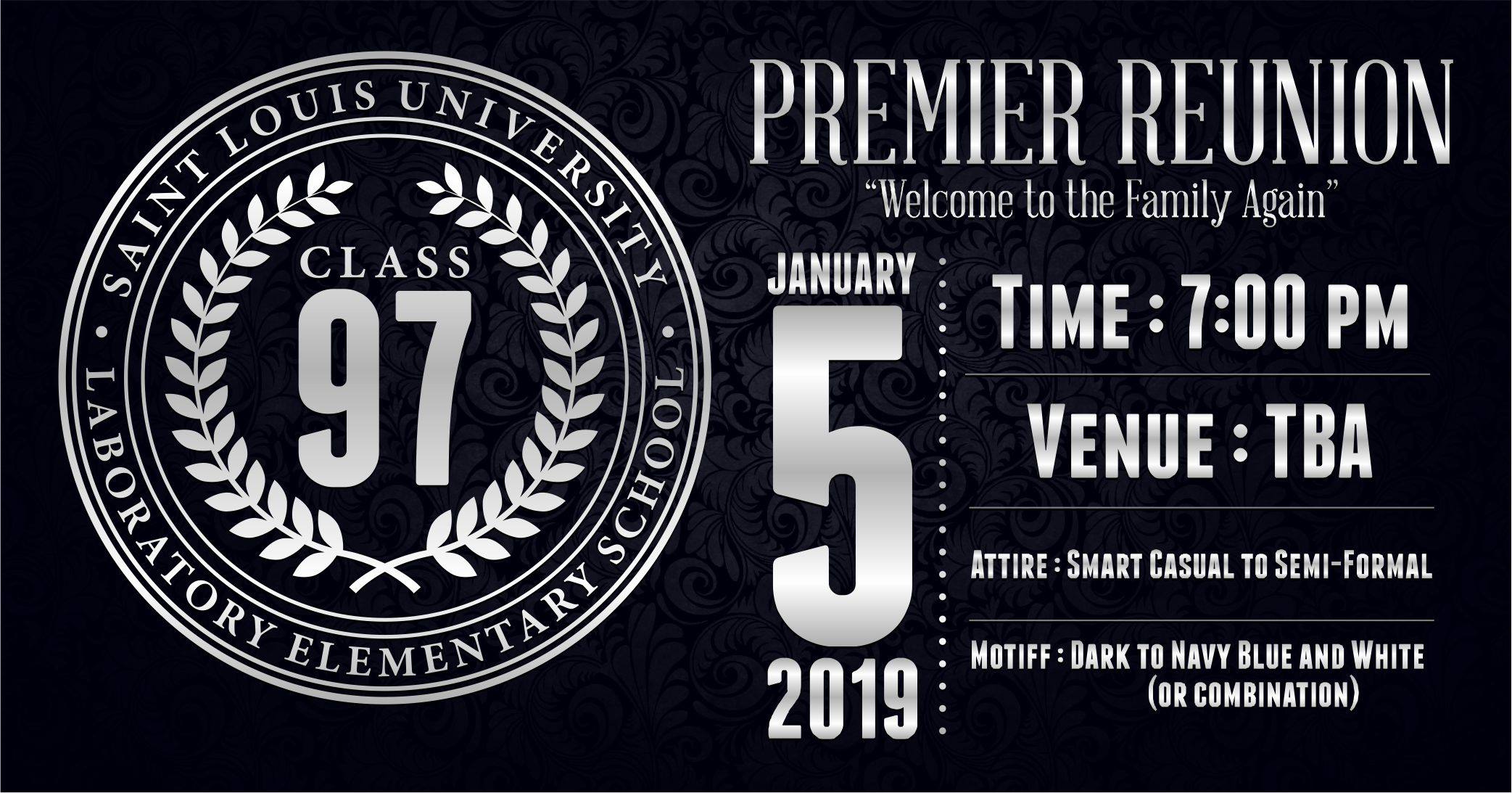 Sat Jan 5, 2019
SLU-LES '97 Batch Reunion
TBA
By: Jowee Pelegrino-Arias
EVENT DESCRIPTION
Welcome to the Family Again. 
After 22 years from the moment we graduated from Elementary, We are here to gather meet and reminisce what was before, what is now and what will it be. 
See you all guys.
Premier Reunion 
January 5,2019 @ 7pm
Baguio City.
Attire: Smart casual to Semi-Formal
Motiff : Dark to Navy Blue and White (or Combination of both) 
For more details: Please contact us through our batch page and chat room. 

Only in PH: For those who do not want to use paypal during check-out: 
1. Fill-up the registration form until the check-out page
2. Take note of transaction number. 
3. Pay via 7/11 (Cliqq machine ==>>  e-money  ==>> Paymaya  ==>> To account number: 09227723918  ==>> Enter amount of ticket ==>> pay to cashier)
or make Bank deposit to:
BPI
Savings Account Name: STP Marketing Services      Account Number : 3859-1543-43
BDO
Savings Account Name: Joanna Joy Pelegrino         Account Number: 0045-9024-4104
4. Send proof of payment to my messenger/viber together with order reference number from your online registration.
5. Your ticket will be sent via email once payment and verification has been confirmed.

T-shirt Size Guide

                           
T-Shirt Size Guide in Inches

| Size | Male | Female |
| --- | --- | --- |
| XS | 17 x 24 | 14 x 18 |
| S | 18 x 25 | 15 x 19 |
| M | 19 x 26 | 16 x 21 |
| L | 20 x 27 | 17 x 22 |
| XL | 21 x 28 | 18 x 23 |
| 2XL | 22 x 29 | 19 x 24 |
Event Information
---
Date and Time
Sat Jan 5, 2019 | 07:00 PM - 11:30 PM 2019-01-05 19:00:00 2019-01-05 23:30:00 Asia/Manila SLU-LES '97 Batch Reunion A chance to hear more about SLU-LES '97 Batch Reunion Baguio, Benguet, Philippines Jowee Pelegrino-Arias sj.unlimited@yahoo.com
location
Baguio, Benguet, Philippines VIEW MAP
---