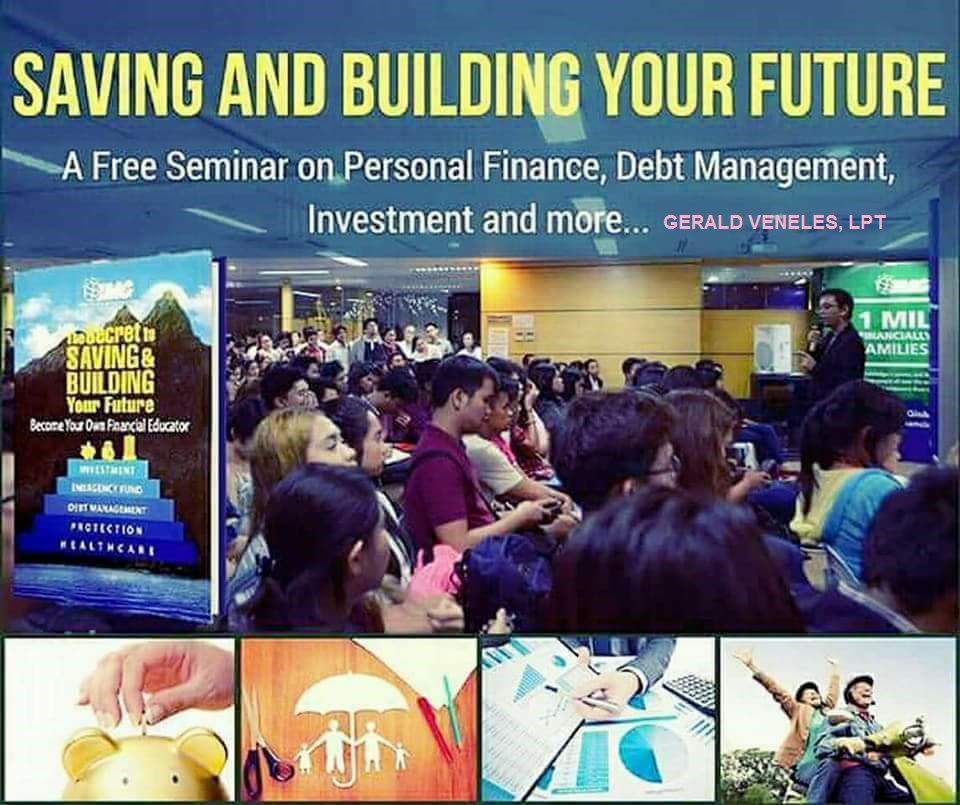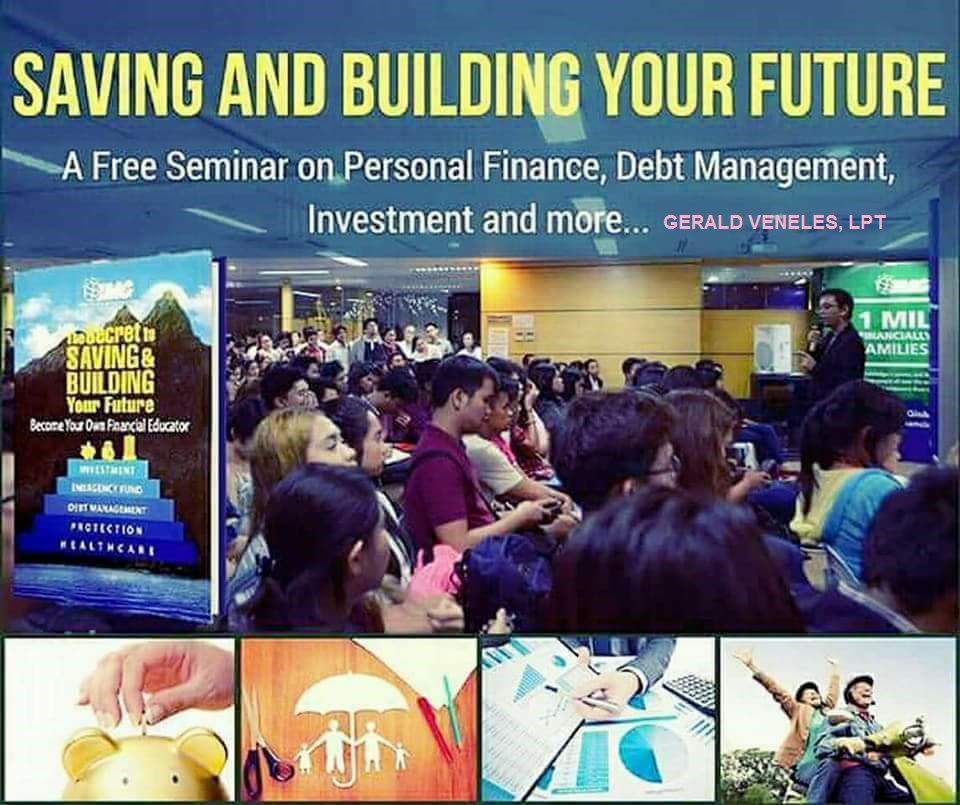 Mon Jun 25, 2018
INVESTMENT SEMINAR: BUILDING YOUR FUTURE - A STEP BY STEP GUIDE TO INVESTING
IMG MAKATI FINANCIAL LEARNING CENTER
By: GERALD VENELES
EVENT DESCRIPTION
#FinancialAbundance
INVESTMENT SEMINAR: PERSONAL FINANCE
Do you want to achieve Financial Freedom?
Financial Freedom isn't about luck, it's about choice. And the choice is up to you.
Whether you are single or married, just starting out or well into your career, struggling with debt, looking to increase your wealth, or if you are challenged by recent economic changes, this personal finance talk is for You.
What you will discover from this talk:
1.Practical Money Management Strategies
2. Importance of Financial Literacy
3. The 6 Steps to Build a Solid Financial Foundation.
a.How to Increase Cash Flow
b.How to Ensure Proper Protection
c.How to Manage/Eliminate Debts
d.How to Create Emergency Funds
e.How to Make Money Working For You
* Rule of 72
* Preview on how to invest in Stock Market through mutual funds
* How to Build a Long-term InvestmentS
  g. How to Preserve Estate
4.The Art of Building a Solid Financial Foundation
5.How to Become Your Own Money Manager
Venue: 9F Kingscourt Bldg 1, 2129 Chino Roces st. Makati City
*NO registration fee. Pre-registration is required for slot allocation. Strictly NO walk-ins. Limited seats ONLY.
* PLEASE WEAR PROPER ATTIRE -  NO RIPPED JEANS, NO SHORTS, NO SANDO, NO SLIPPERS, NO SLEEPWEAR.
You can also register through SMS/Viber: Send us 
Name / Age / Location / Email-Address / preferred schedule to Gerald Veneles, Financial Educator at 0917.723.1907 Or thru private message.
Visit Facebook account: www.facebook.com/gheje
Register and attend this POWERFUL seminar! Come and Join us!
Event Information
---
Date and Time
Mon Jun 25, 2018 | 06:30 PM - 08:30 PM 2018-06-25 18:30:00 2018-06-25 20:30:00 Asia/Manila INVESTMENT SEMINAR: BUILDING YOUR FUTURE - A STEP BY STEP GUIDE TO INVESTING A chance to hear more about INVESTMENT SEMINAR: BUILDING YOUR FUTURE - A STEP BY STEP GUIDE TO INVESTING ROOM 924, KINGSCOURT BLDG 1, CHINO ROCES ST., MAKATI CITY GERALD VENELES g.veneles_assistant@yahoo.com.ph
location
ROOM 924, KINGSCOURT BLDG 1, CHINO ROCES ST., MAKATI CITY VIEW MAP
---
More Events from this Organizer