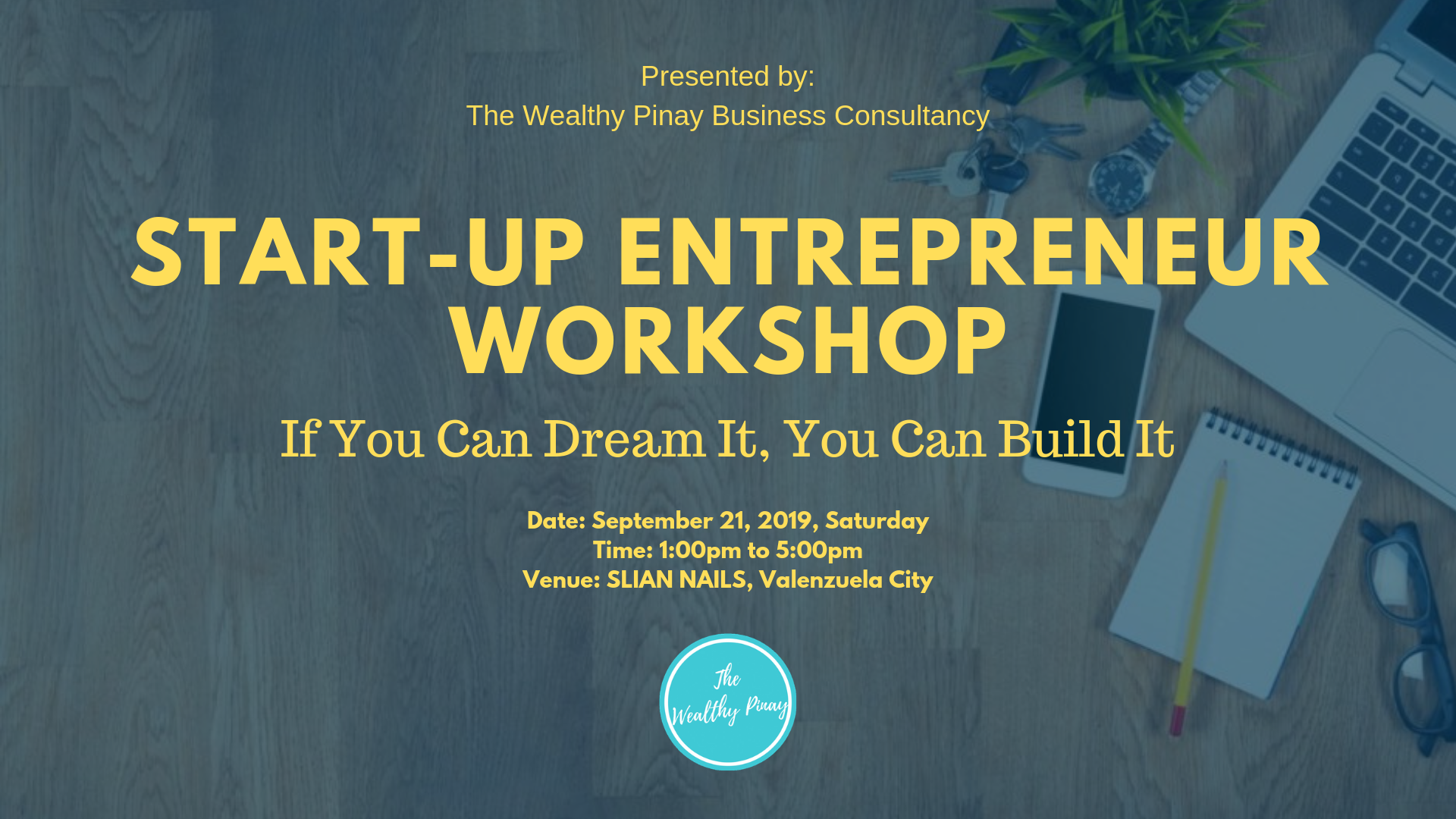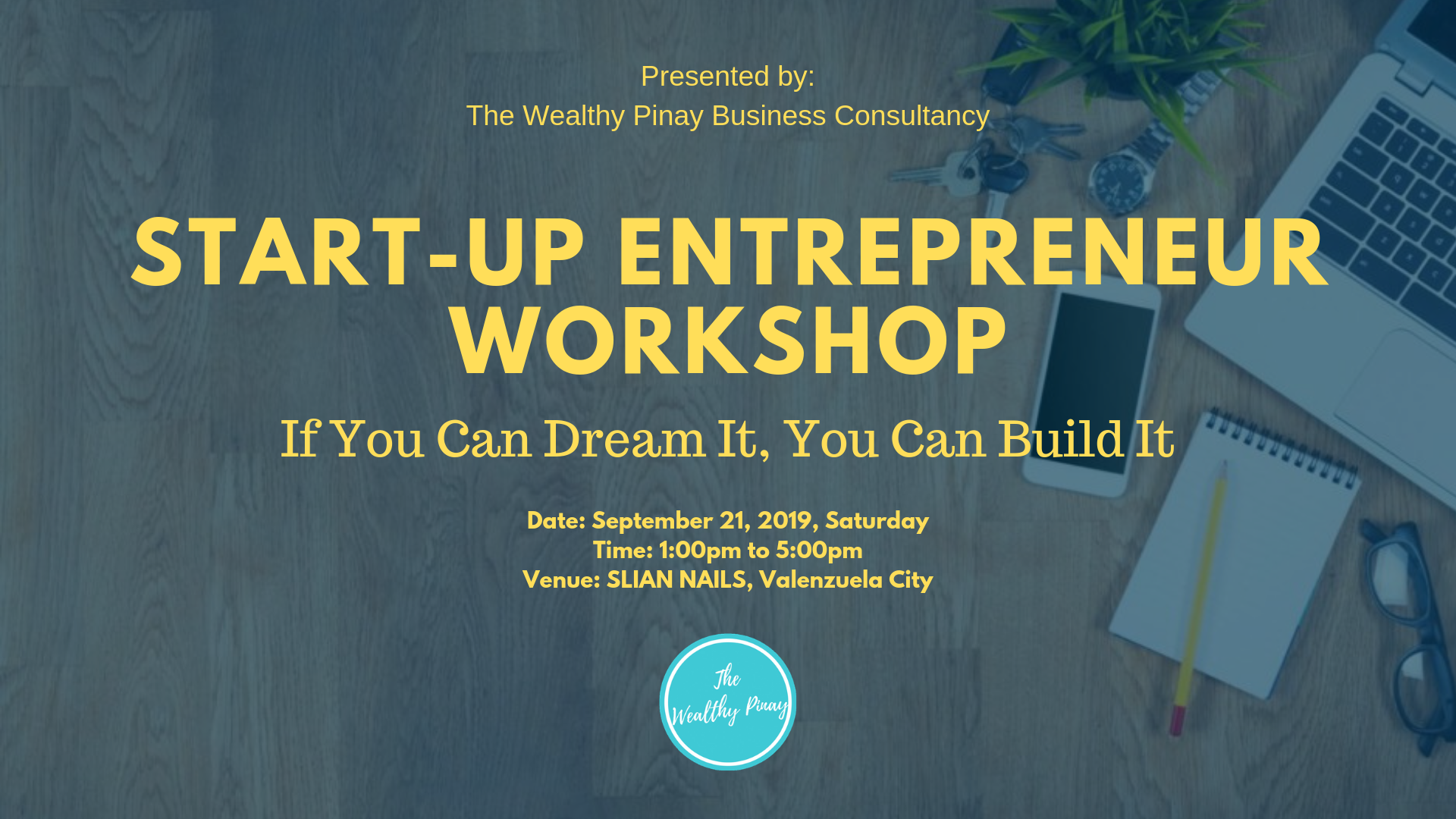 Sat Sep 21, 2019
Start-Up Entrepreneur Workshop
10 Marcelo H. Del Pilar St., Palasan, Valenzuela City
By: The Wealthy Pinay Business Consultancy
EVENT DESCRIPTION
Start-Up Entrepreneur Workshop
If you can dream it, you can build it
Venue: SLIAN NAILS, 10 Marcelo H. Del Pilar St., Palasan, Valenzuela City
---
Overview
This workshop is for future entrepreneurs who need help to get their businesses off the ground. The topics to be discussed include legal requirements, marketing, analysis, and most importantly - the entrepreneurial mindset. May it be freelance, online, home-based or a brick and mortar business - you'll learn the basic functions in operating your first business venture.
Who Should Participate
OFWs and their families, Employees, Stay-at-Home Moms.
Those who want to start a small or medium-sized business.
Key topics:
* Do you have the correct mindset?
                  - Figure out the right business for you
                  - Readiness to be an entrepreneur
                  - Self-Assessment Test
* Business Planning that works
                  - Create a business plan that fits your personality & goals
                  - Market research
                  - SWOT Analysis
* Guide on how to legally set-up your business as sole-proprietor
                  - Permits and licenses
                  - Government agencies accreditation (SSS, Pag-Ibig, Philhealth)
* Freelance & home-based businesses
 
* Marketing 101
                  - Marketing strategies that are not sleazy, yucky or icky
                  - Branding
                  - Online marketing
                  - Community building
* Question & Answer with other entrepreneurs
** The price is inclusive of:
Free copy - The Wealthy Pinay: A Guide for Exceptional Pinays to Create Their First Class Life (valued at P279)
Training Worksheets
Certificate of Attendance
Chance to be featured at TheWealthyPinay.com
Coffee and snacks
Price: P1,500
*Pay via Paypal or write to lynjoy@thewealthypinay.com for bank transfer details.
Event Information
---
Date and Time
Sat Sep 21, 2019 | 01:00 PM - 05:00 PM
location
---