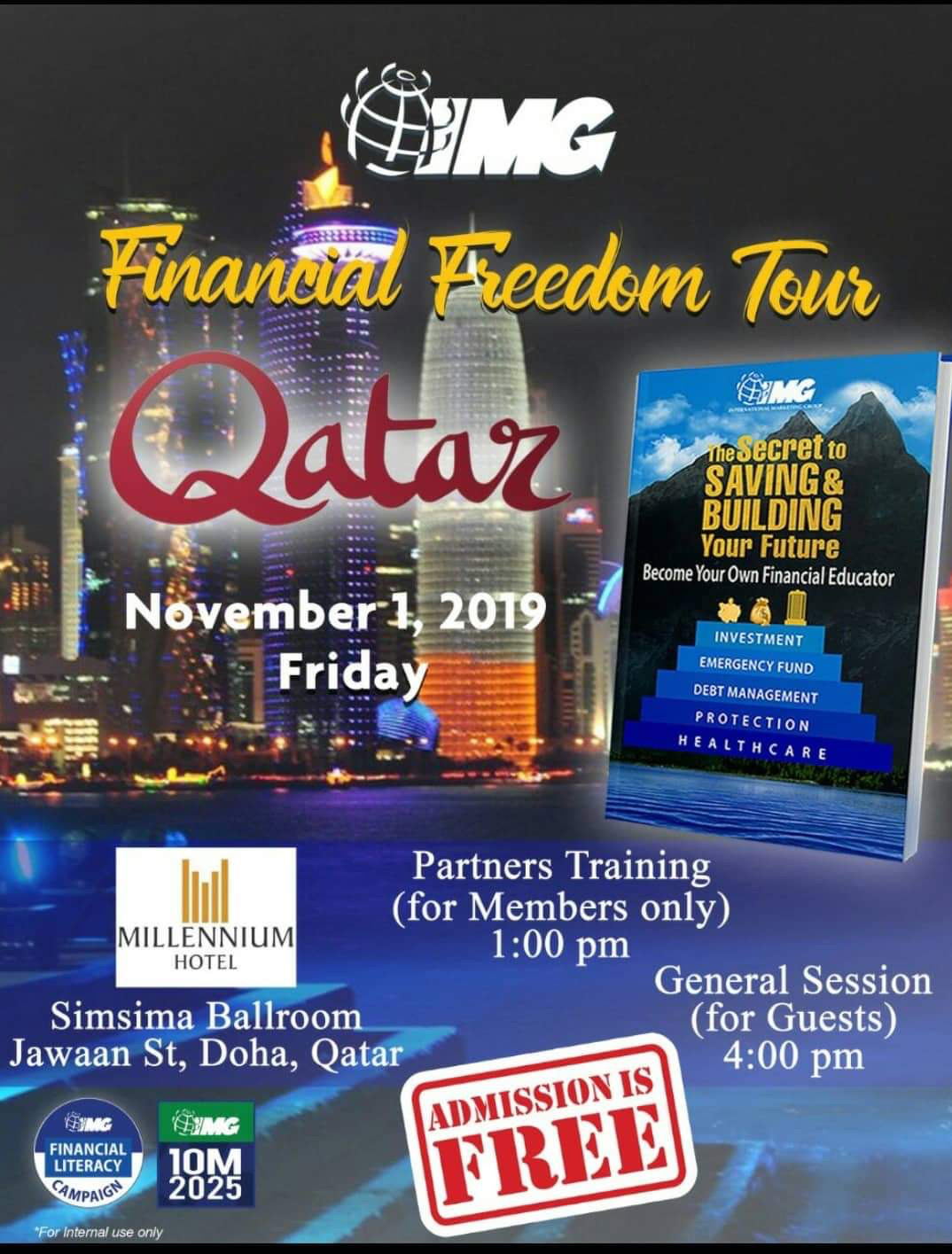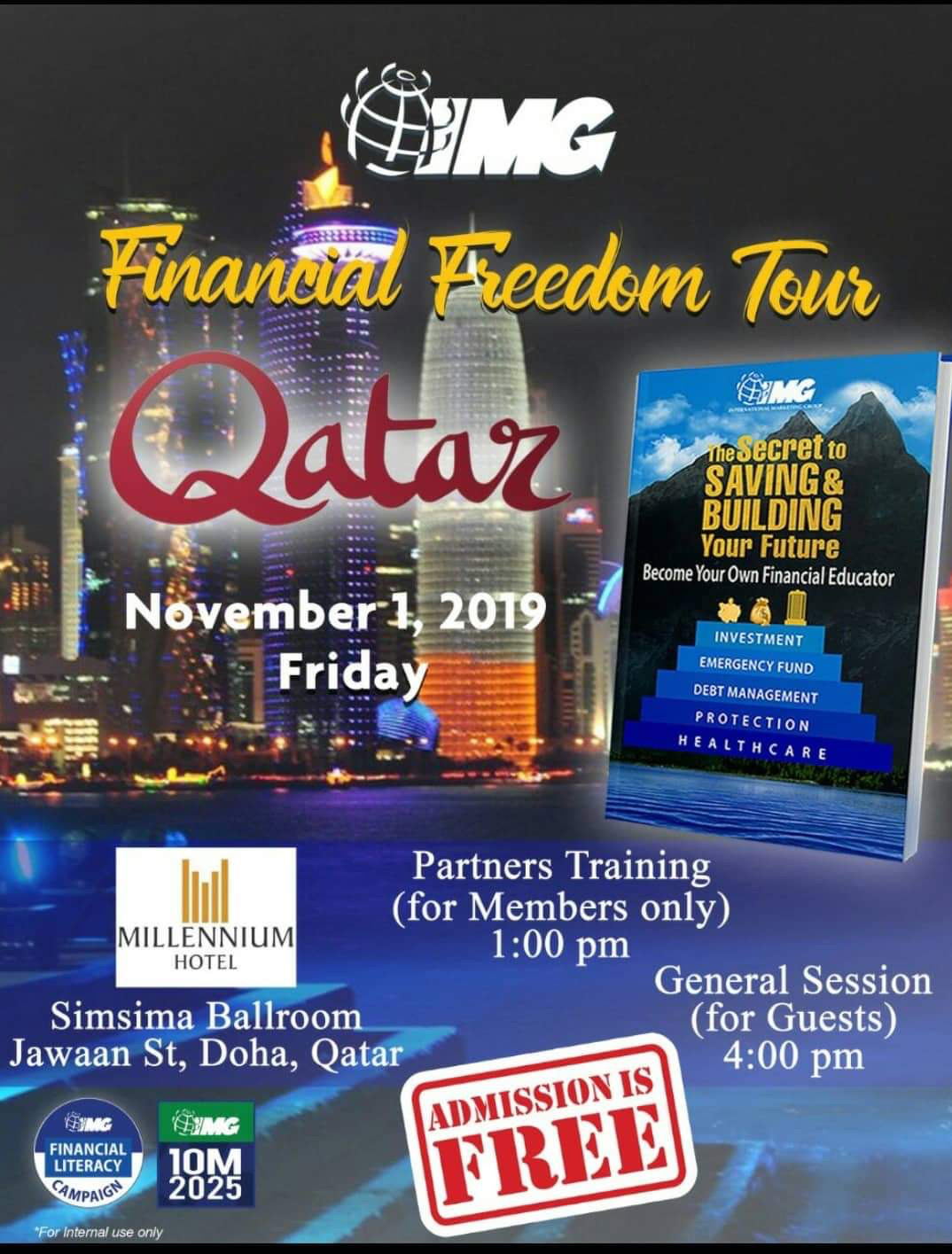 Fri Nov 1, 2019
FINANCIAL LITERACY SEMINAR - CEO Candy Marudo (33849484)
Millenium Hotel Doha, Simsima Ballroom (Ground Floor)
By: CANDY MARUDO
EVENT DESCRIPTION
It is our utmost pleasure to share with you our mission of educating Filipinos on the aspect of personal finance.
WHY IS FINANCIAL LITERACY IMPORTANT?
Did you know that only less than 1% of the total working force invest, and barely even 2% are able to retire financially independent at the age of 60? It's either they end up being a burden to their children and/or relatives, or they're abandoned in the home for the elderly, or maybe even still struggling with regular employment.
With the current financial situation of the Filipino people, we believe that we can be of help by sharing with them the right information when it comes to saving and investing, and retirement planning.
Our company, International Marketing Group (IMG) is dedicated to spread financial literacy to every Filipino all over the world. We want to make every Filipino Truly Rich through proper financial education.
Here are some of the topics that we discuss:
> 4 Key Financial Concepts in Investing
> Understanding Different Investment Vehicles
> Personal Financial Check-up.
We would be so honored to share this information to you and your family.
This is a very good project to help every Filipino family achieve financial freedom!
See you there!!!
Event Information
---
Date and Time
Fri Nov 1, 2019 | 03:00 PM - 07:00 PM
location
---