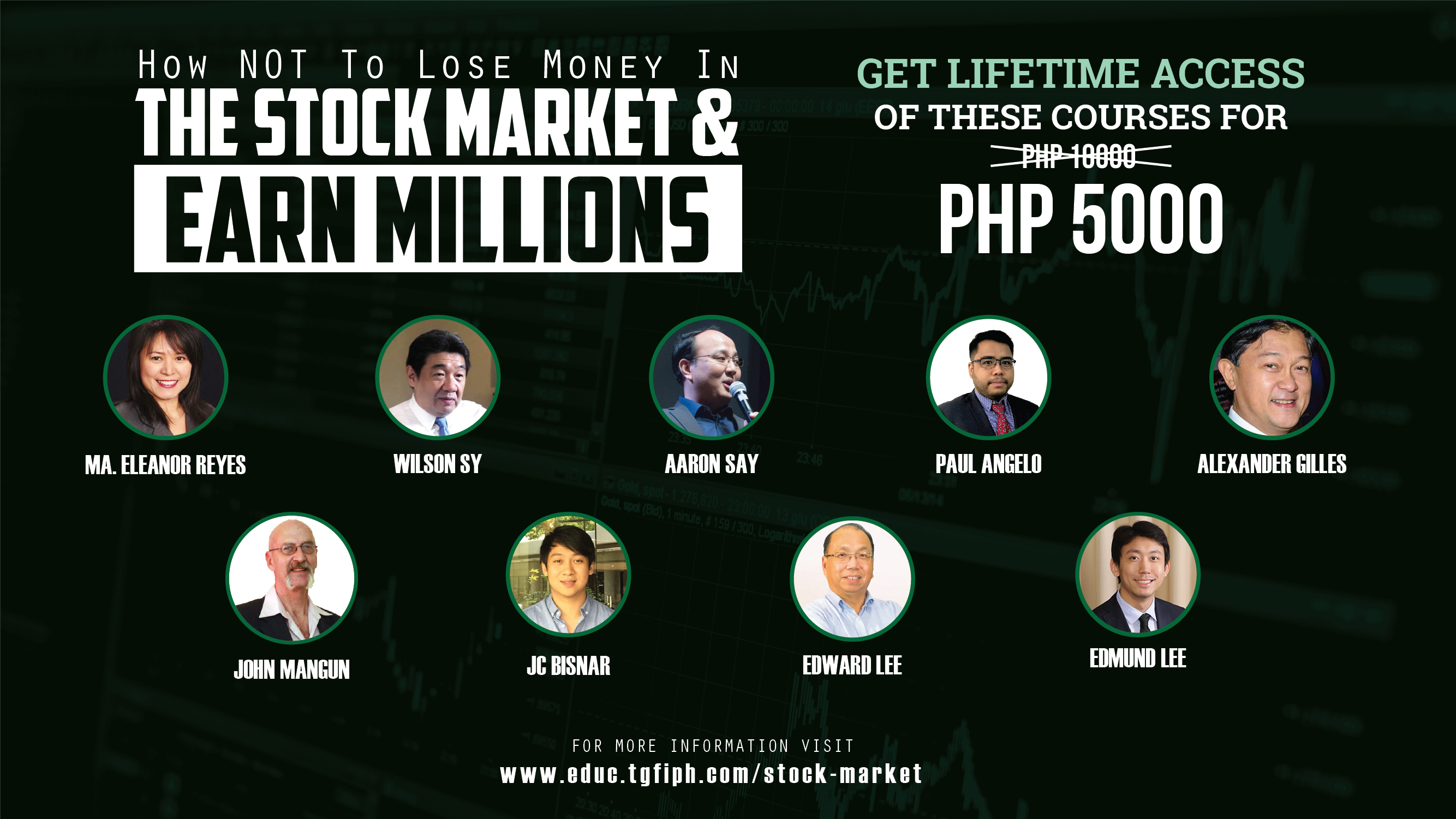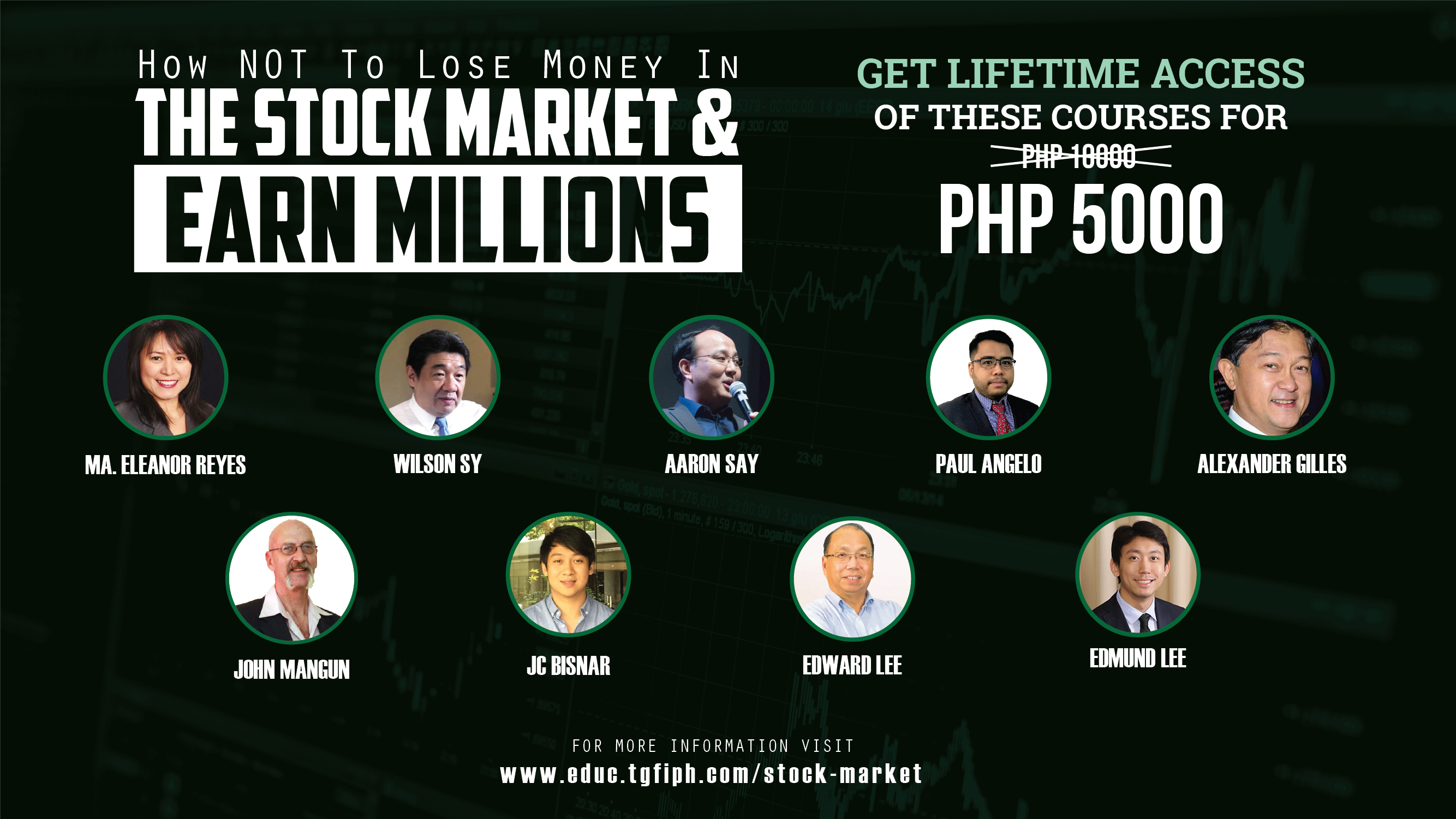 Tue Sep 24 - Thu Oct 31, 2019
How Not To Lose Money in the Stock Market and Earn Millions
(ONLINE EVENT)
By: TGFI
EVENT DESCRIPTION
Dear ka-TGFI,
Let me tell you a story. I have a friend named Jaycee De Guzman.He is a Stock Market Consultant. In case you don't know him yet, I'd like for you to know who he is. Just like everyone else, we all have our own stories. We all have faced adversity and have failed countless times before.
Jaycee S. De Guzman is a Pampanga-born, Tarlac-residing entrepreneur. He is a computer scientist by profession. He has 19 years of combined experience in the information and communications technology, education, business process outsourcing, digital marketing, real estate, livestock farming, and stock trading and investing industries. He is the founder and CEO of Equilyst Analytics, Inc. and iPresence Digital Marketing, Inc.
Mr. De Guzman started earning money at the age of 10. During summer and weekends, he was selling cigarettes on his left hand and carrying a pail of cold beverages on his right hand in a cockfighting arena from the fourth grade until his first year in college. To help his parents with his tuition in college, he applied for a scholarship to a Filipino community in California, USA, for which he was selected.
While he knew that his tuition is no longer a concern, he had to find ways for his allowance. During his first year in college, he proposed to the Dean to start a school publication, and to award a 100% scholarship to whoever would become the Editor-in-Chief. The Dean and the school administration approved his proposal and the audition for the editorial positions started. He became the Editor-in-Chief. He used his full scholarship for being the EIC for his tuition. The dollars he was receiving from the US-based scholarship grant became his allowance instead.
As a side income during college, Mr. De Guzman worked as an online freelance writer, a part-time programmer, an assistant to a group of scientists, and more.
He's currently working on the first leg of his plan to have a tech startup company on robotics and artificial intelligence.
While many believe that the companies that he and his wife, Gerlie, have built are the products of their being self-taught, the spouse believes that everything they have comes from the love and mercy of Jesus Christ.
He and his wife are working on the fulfillment of all of their personal dreams before the age of 40. From the age of 40 onwards, they want to spend most of their time and resources being bi-vocational entrepreneurs and missionaries not only to help improve the lives of their immediate families but also of the members of their immediate and extended communities through Caritas Tarlac, the social action arm of the Diocese of Tarlac.
If asked what his biggest achievements are, he would say it's being a husband to Gerlie and a father to Juan Carlos.
If you want to be successful in Stock Market Investing like Jaycee, enroll in the Stock Market Online Course Bundle now!
Visit http://educ.tgfiph.com/stock-market for more details.
Event Information
---
Date and Time
Tue Sep 24 - Thu Oct 31, 2019 | 01:00 AM - 11:30 PM
location
---
More Events from this Organizer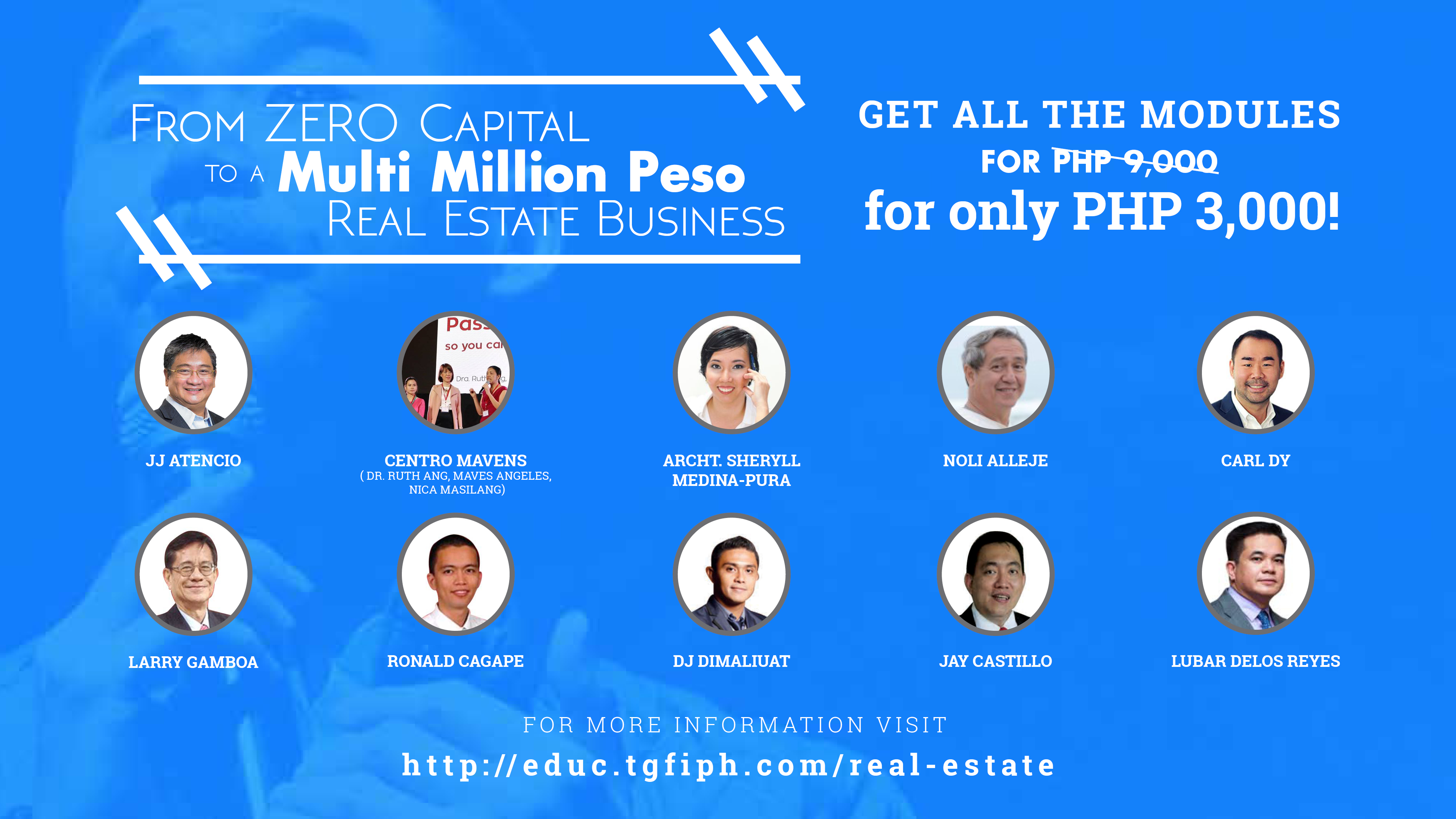 AMOUNT: PHP3500 - 5000
DATE: Thu Oct 3 - Sat Oct 3, 2020
TIME: 01:00 AM - 01:00 AM
LOCATION: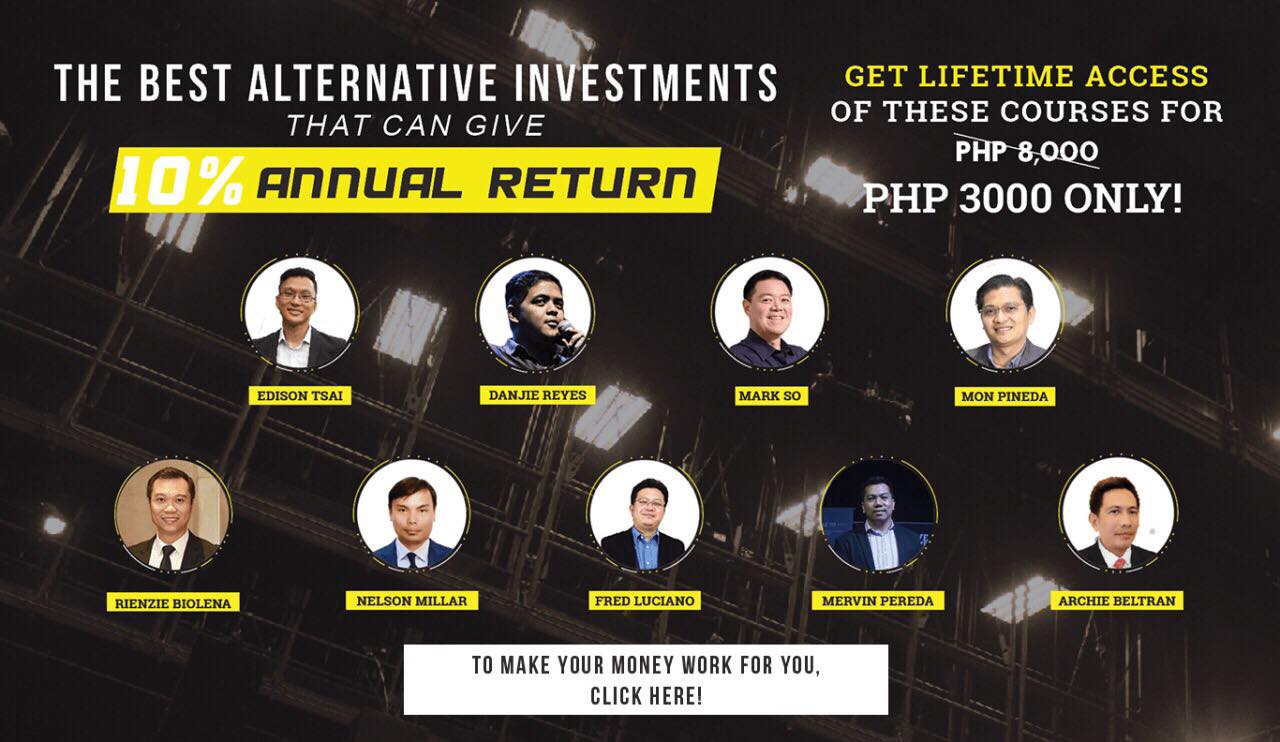 AMOUNT: PHP3000 - 4500
DATE: Mon Oct 21, 2019
TIME: 01:00 AM - 01:00 AM
LOCATION: