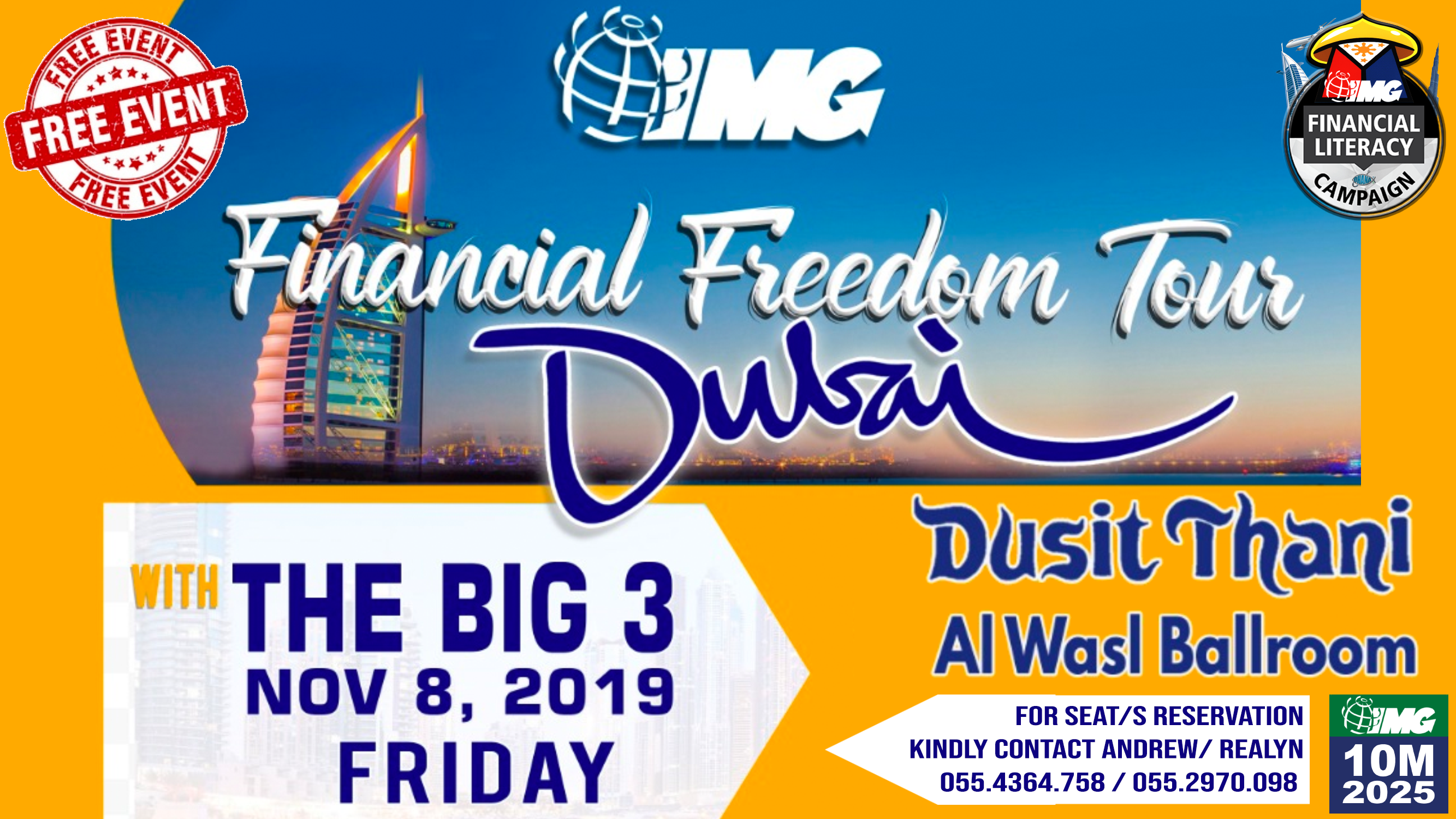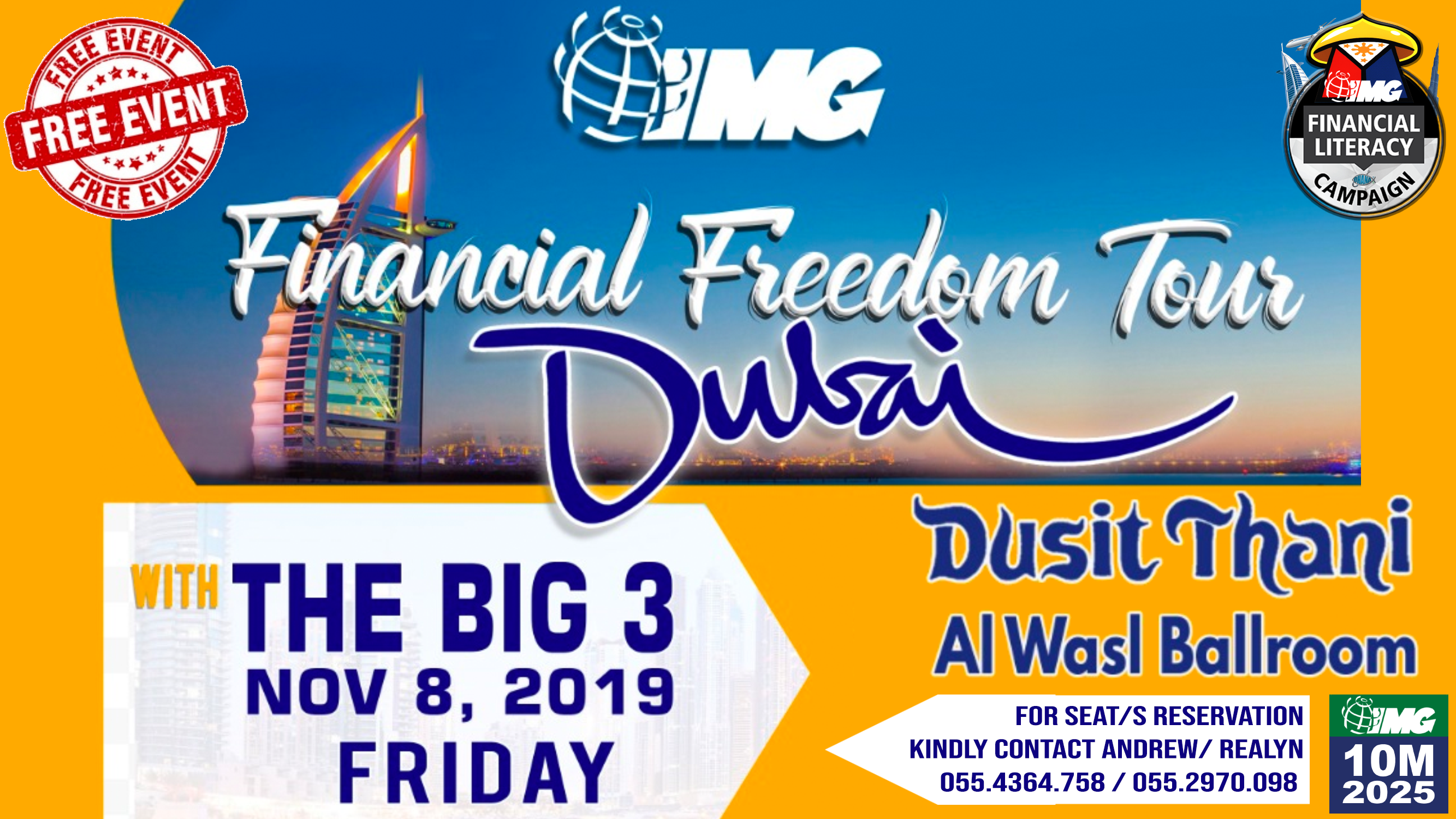 Fri Nov 8, 2019
IMG Dubai Super Friday - A Financial Literacy Seminar for Filipino Expats
Dusit Dubai Thani - Al Wasl Ballroom
By: REALYN MANALILI
EVENT DESCRIPTION
Learn from the Masters and our Head coaches in the Financial Industry!
Dr. Jose Enrique "Joen" R. De Las Peñas is a Certified Financial Educator (CFEd) in the USA, a Registered Financial Planner, and the President and Chairman of the Board of International Marketing Group (IMG) Insurance Brokers Corp., a Philippine corporation offering financial services and products through international partner providers. Joen's advocacy of teaching people how to become financially independent is backed by almost 20 years of financial management experience.
Noel Arandilla is Co-Founder and CEO of the International Marketing Group. He is a Chemical Engineer, a Registered Financial Planner, and a Certified Financial Educator with Heartland Institute of Colorado, USA. He has made it his personal mission to change people's lives through financial education.
What you will Discover in this Amazing and exciting Event:
Investing in Stock market through Mutual Funds
Practical Money Management Strategies
The Steps to Financial Freedom
The Prosperity Formula
How to Make Money Work for You
The Basic of Building a Solid Financial Foundation
How to Become Your Own Money Manager
The IMG Top Membership Benefits
For proper assistance and free seat reservation kindly contact our Event Organizers Andrew or Realyn.
055.436.4758 or 055.297.0098
Event Information
---
Date and Time
Fri Nov 8, 2019 | 01:00 PM - 06:00 PM
location
---