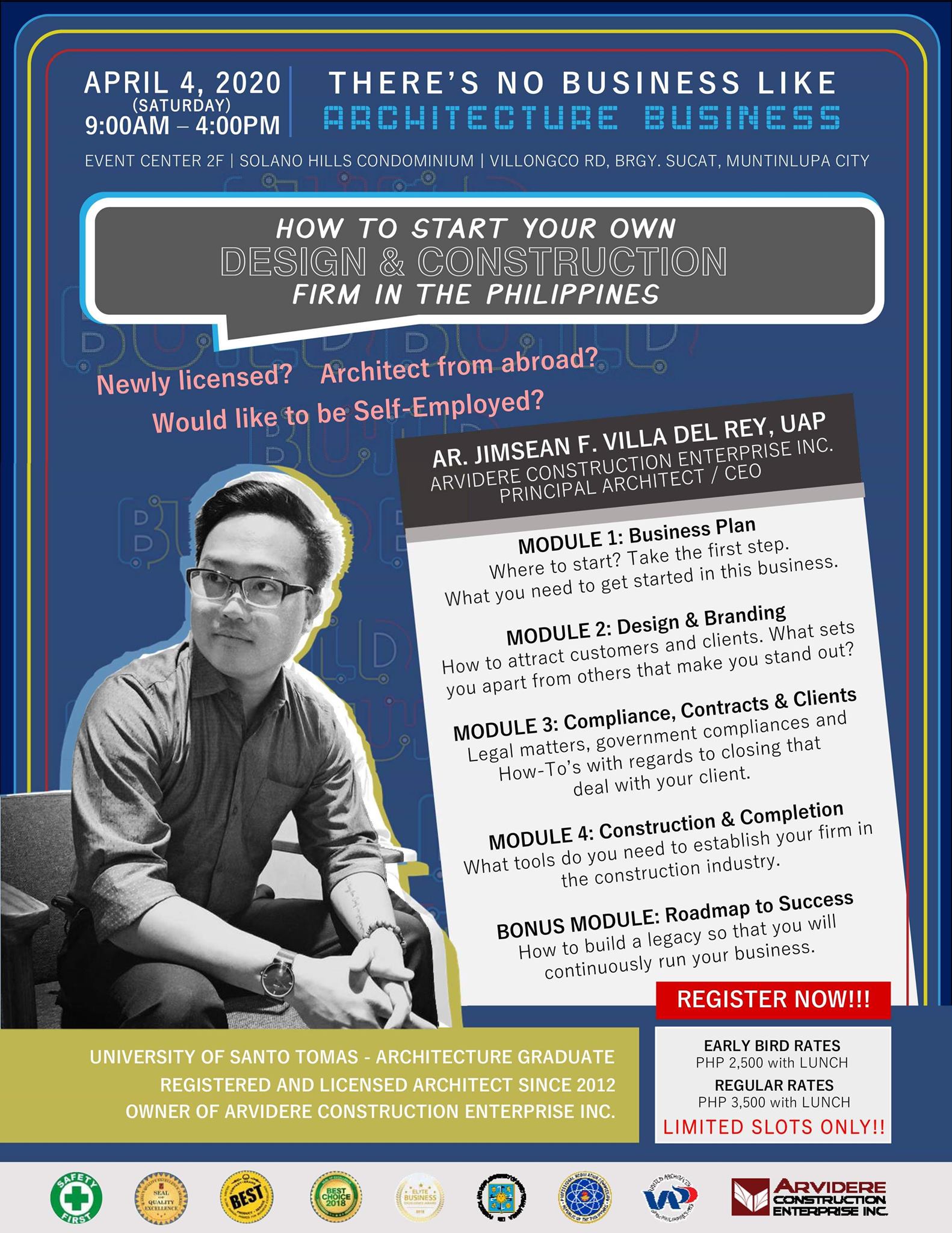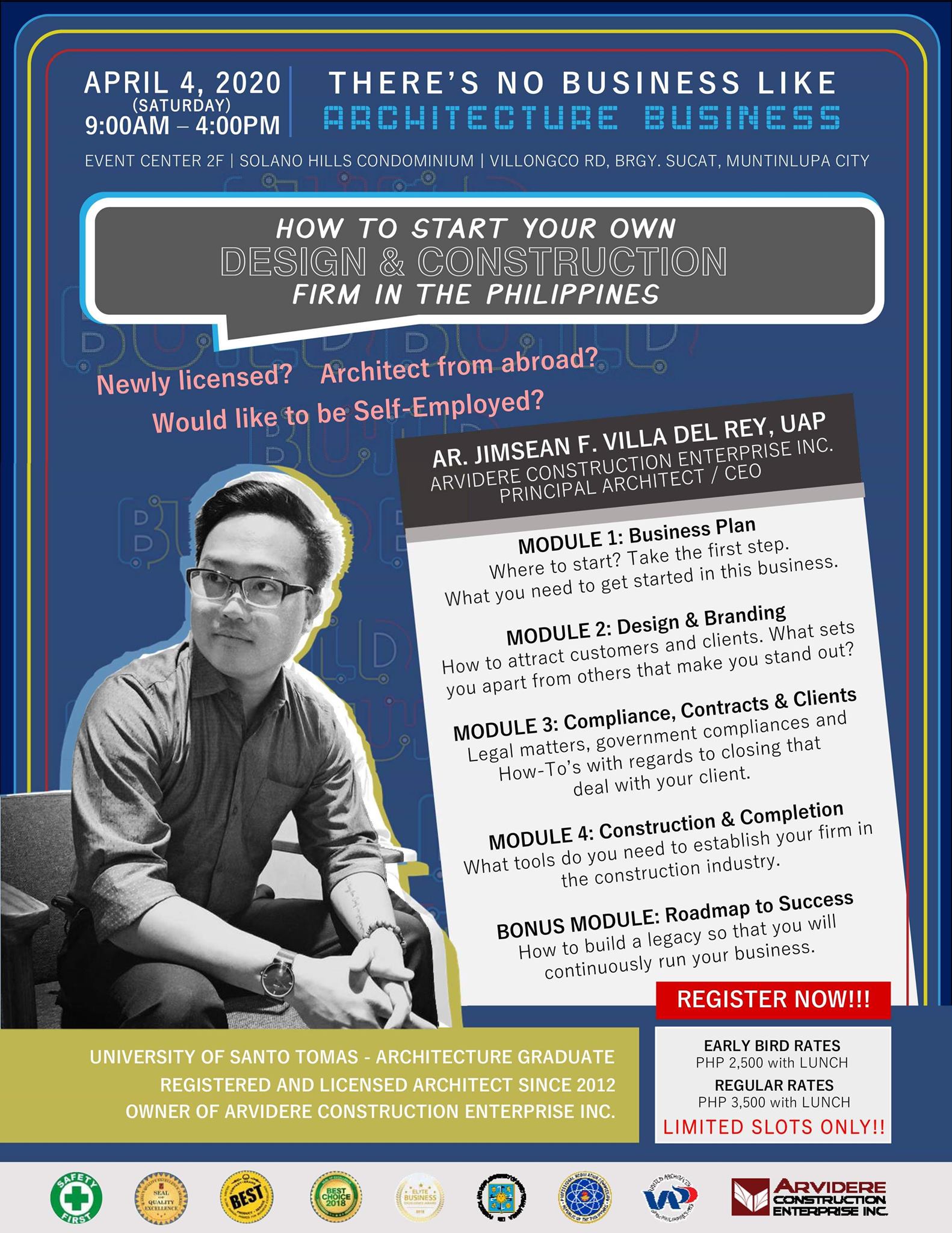 Sat Apr 4, 2020
There's no business like Architecture Business Seminar ; How to start your own design and construction firm in the Phili
Jimsean Villa Del Rey
By: Arvidere Construction Enterprise Inc.
EVENT DESCRIPTION
Are you a newly licensed Architect? Or have been for a long time and wanting to start your own practice here in the Philippines?
Or maybe you have spent a long time working abroad and you finally want to plant your roots here in the Philippines and start your own Architecture firm?
Starting your own business is no small feat. Let alone to start your own Architecture Firm. If you answered YES to the questions above, then this seminar is for YOU!
Let us help YOU by joining our seminar!
Module 1: Business Plan
Where to start? Take the first step.
What you need to get started in this business.
Module 2: Design & Portfolio
How to attract customers and clients. What sets you apart from others that make you stand out?
Module 3: Compliance, Contracts & Clients
Legal matters, government compliances and how-to's with regards to closing that deal with your client.
Module 4: Construction & Completion
What tools do you need to establish your firm in the construction industry.
Bonus Module: Roadmap to Success
How to build a legacy so that you will continuously
Register early until January 31, 2020 to get a Php 1,000.00 discount!
Seminar rates are at Php 3,500.00 per head.
Limited slots available! So register and buy your tickets now!
*This is a non-CPD Seminar.
Event Information
---
Date and Time
Sat Apr 4, 2020 | 09:00 AM - 04:00 PM
location
---