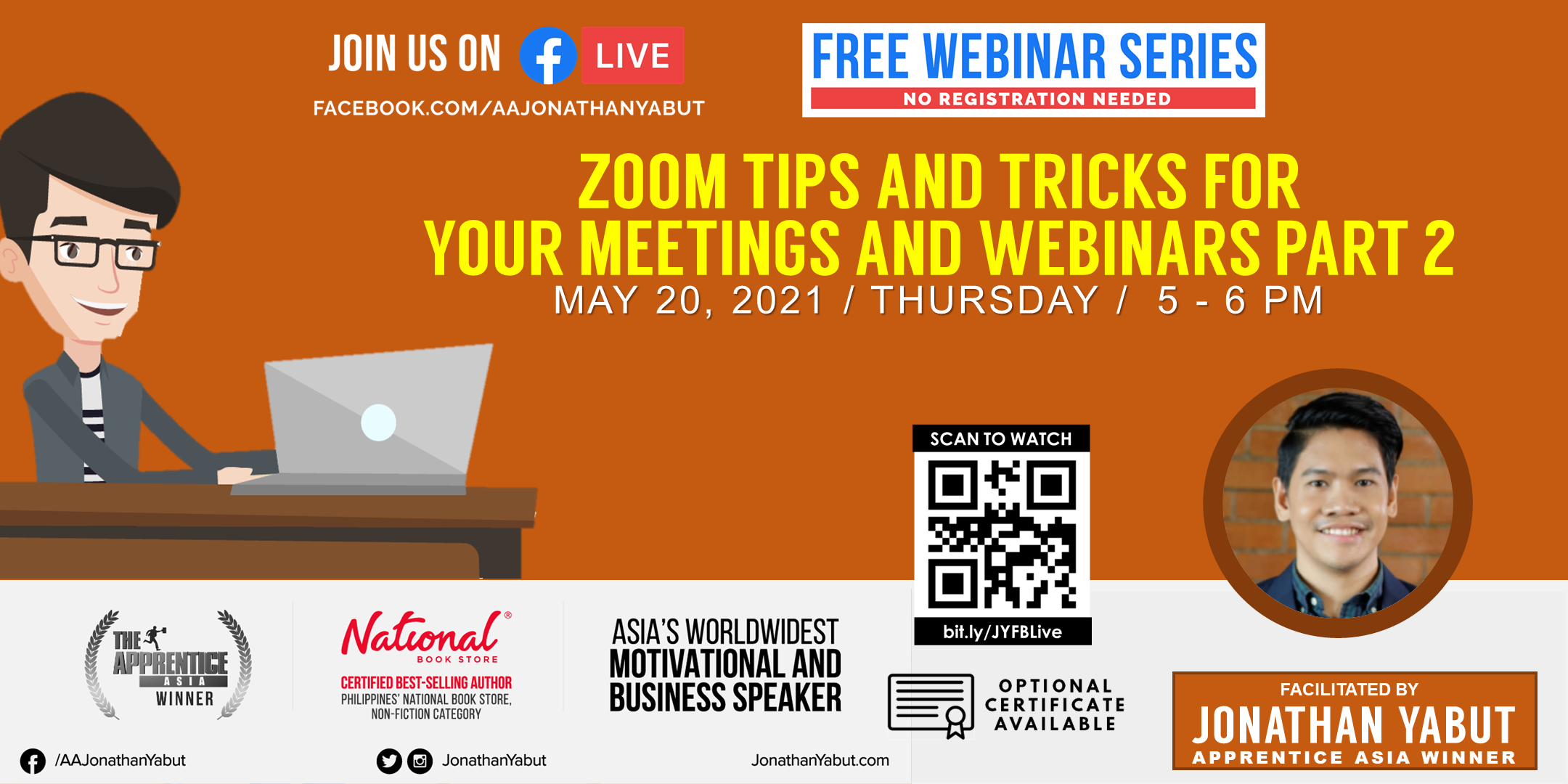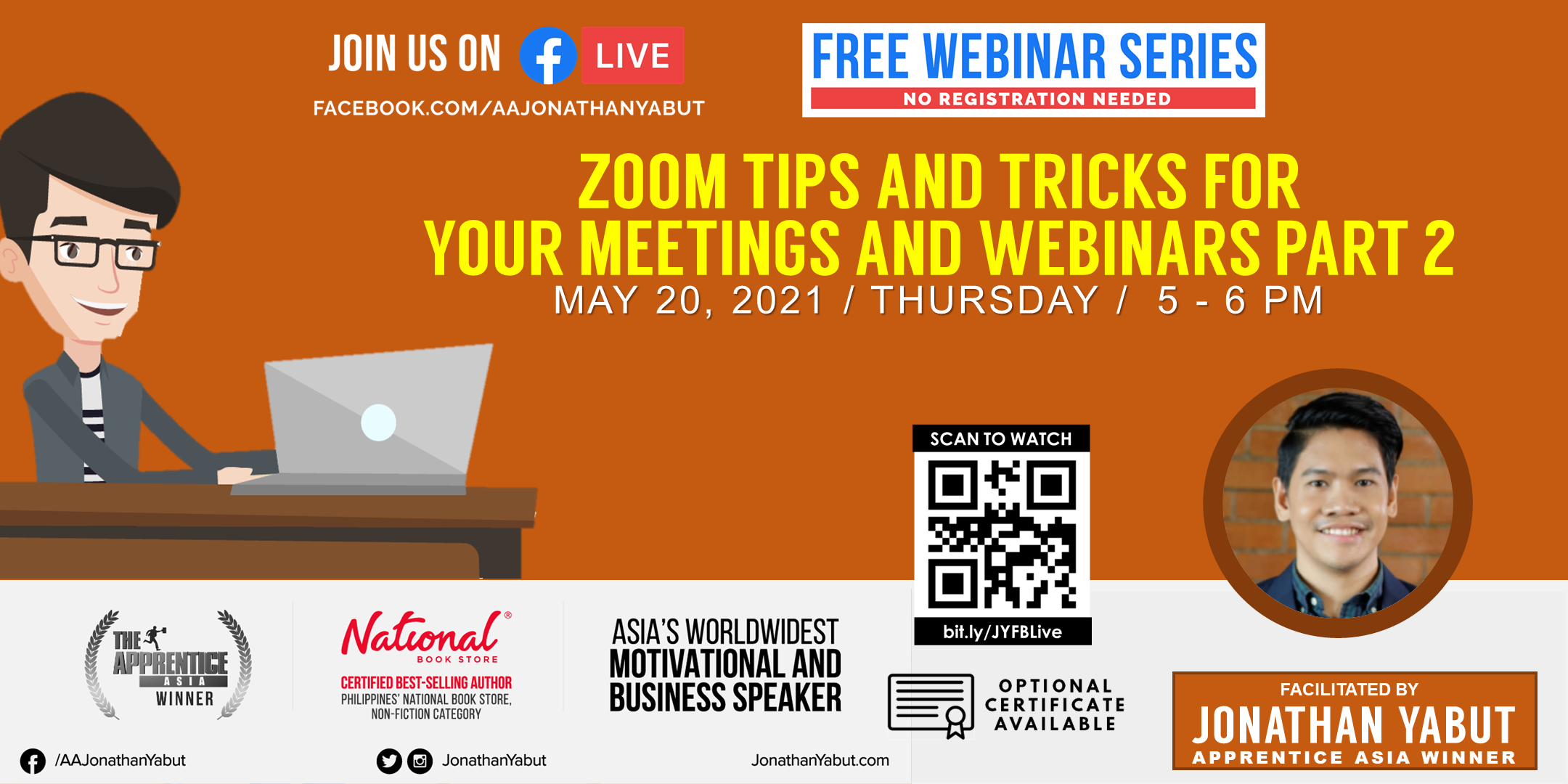 Thu May 20, 2021
Zoom Tips and Tricks For Your Meetings & Webinars, Part 2
Facebook Live - Jonathan Yabut
By: JY Consultancy & Ventures
EVENT DESCRIPTION
It's 2021! Zoom should be as basic as MS Word or PowerPoint right? If you still feel that you need to keep up on how to navigate the buttons & features of Zoom, the world's leading video conferencing platform, this session is for you!
This introductory webinar is 100% FREE. No registrations needed. Just follow our Facebook Page, Youtube Channel, or LinkedIn Account to get notifications when we go live. Watch past recorded webinars, including Part 1, (for free) here. Optional certificates are available for this webinar! Claim them here.
For immediate response & assistance on your inquiries, contact our admins by joining our Viber Community or chat with us on Facebook Messenger.
Event Information
---
Date and Time
Thu May 20, 2021 | 05:00 PM - 06:00 PM
location
---
More Events from this Organizer