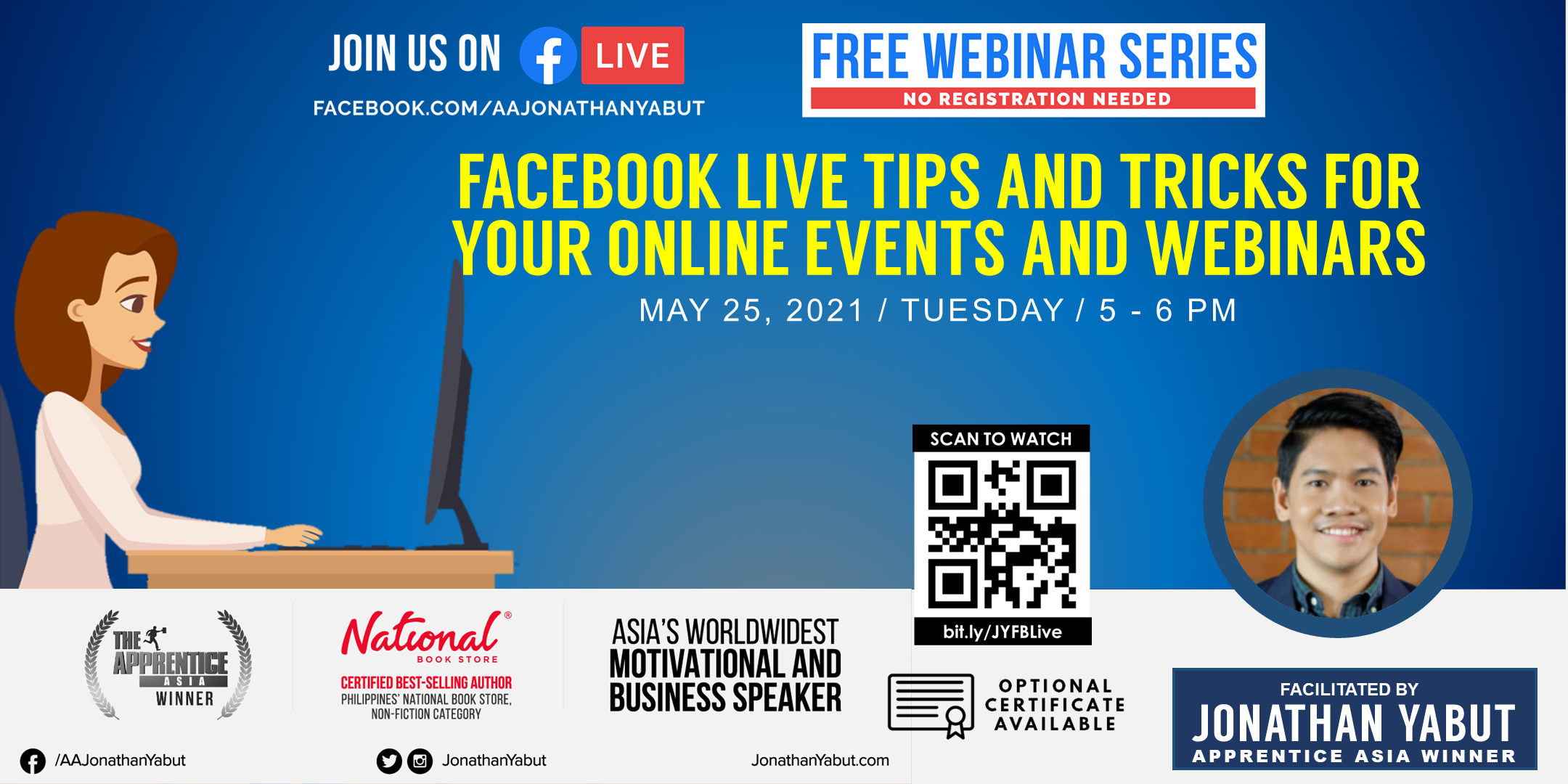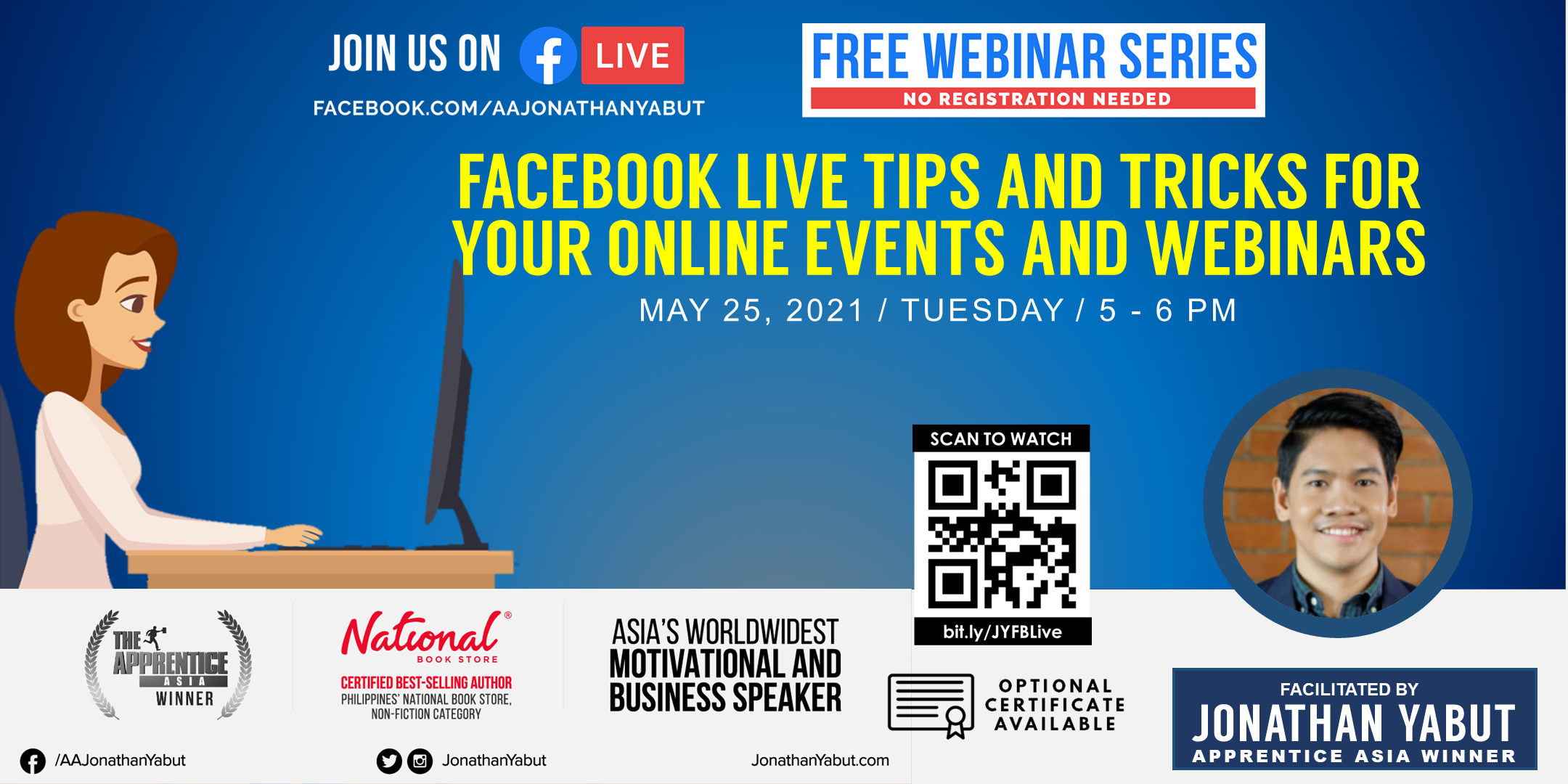 Tue May 25, 2021
Facebook Live Tips & Tricks for your Online Events & Webinars
Facebook Live - Jonathan Yabut
By: JY Consultancy & Ventures
EVENT DESCRIPTION
FB live is no doubt the leading platform today for live video events. In the time of pandemic, it has become a staple for online selling, teaching, and engaging audiences. In this session, Jonathan will share his best practices and personal experiences on maximizing features and tools of FB live!
This introductory webinar is 100% FREE. No registrations needed. Just follow our Facebook Page, Youtube Channel, or LinkedIn Account to get notifications when we go live. Watch past recorded webinars (for free) here. Optional certificates are available for this webinar! Claim them here.
For immediate response & assistance on your inquiries, contact our admins by joining our Viber Community or chat with us on Facebook Messenger.
Event Information
---
Date and Time
Tue May 25, 2021 | 05:00 PM - 06:00 PM
location
---
More Events from this Organizer