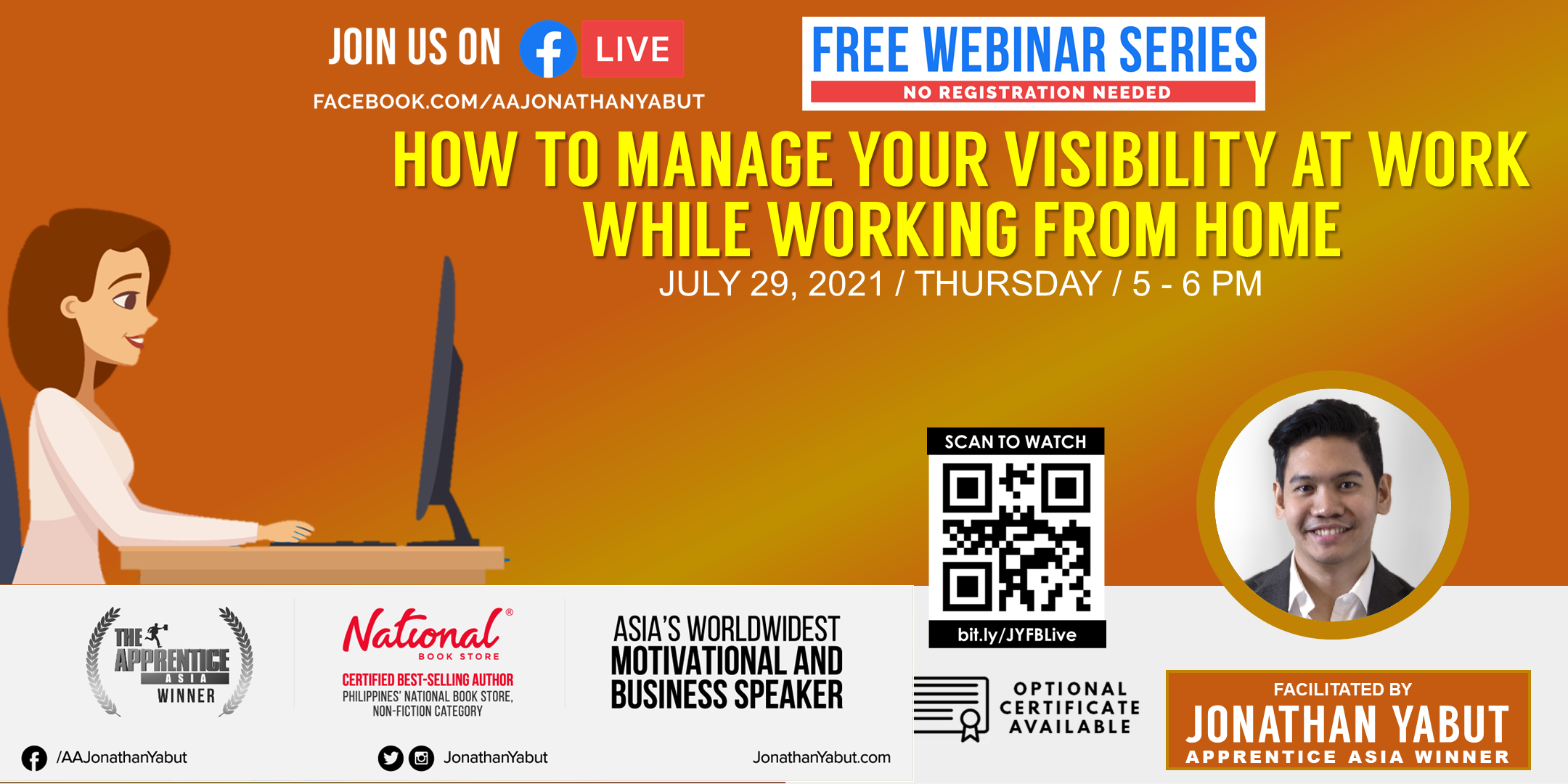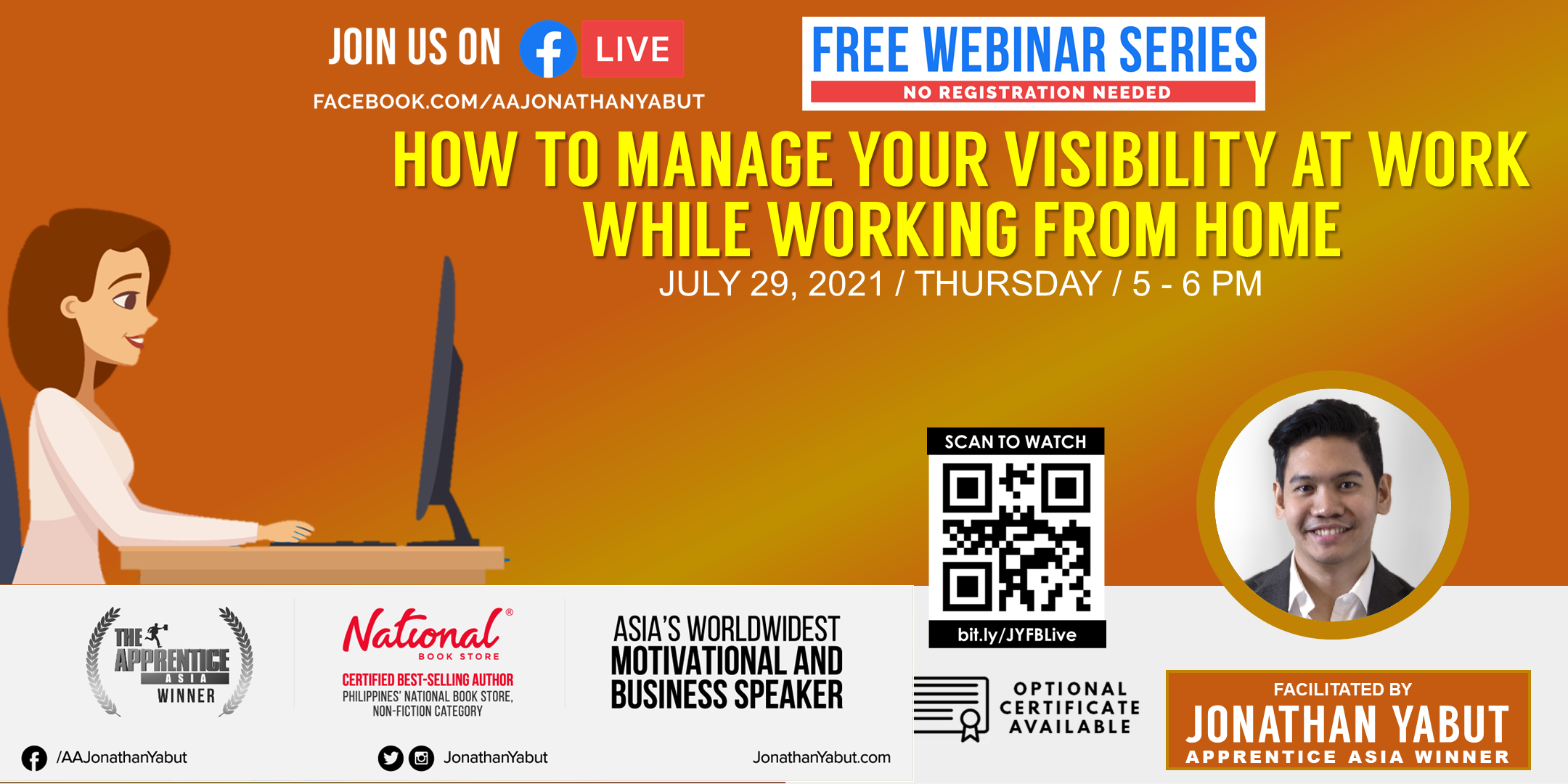 Thu Jul 29, 2021
How To Manage Your Visibility At Work While Working From Home
Jonathan Yabut Facebook Page
By: JY Consultancy & Ventures
EVENT DESCRIPTION
Video conferencing and remote working are now the norms of the corporate world. If you are an employee who plans to expand your role and position to the next level, how do you keep up with this change? How do you make sure your success is not sidelined by remote communication? In this session, we will discuss the dynamics and politics behind WFH arrangements and help you Improve how your presence is felt by your team despite absence of F2F (face-to-face) interaction. 
This introductory webinar is 100% FREE. No registrations needed. Just follow our Facebook Page, Youtube Channel, or LinkedIn Account to get notifications when we go live. Watch past recorded webinars (for free) here. Optional certificates are available for this webinar! Claim them here.
For immediate response & assistance on your inquiries, contact our admins by joining our Viber Community or chat with us on Facebook Messenger.
Event Information
---
Date and Time
Thu Jul 29, 2021 | 05:00 PM - 06:00 PM
location
---
More Events from this Organizer