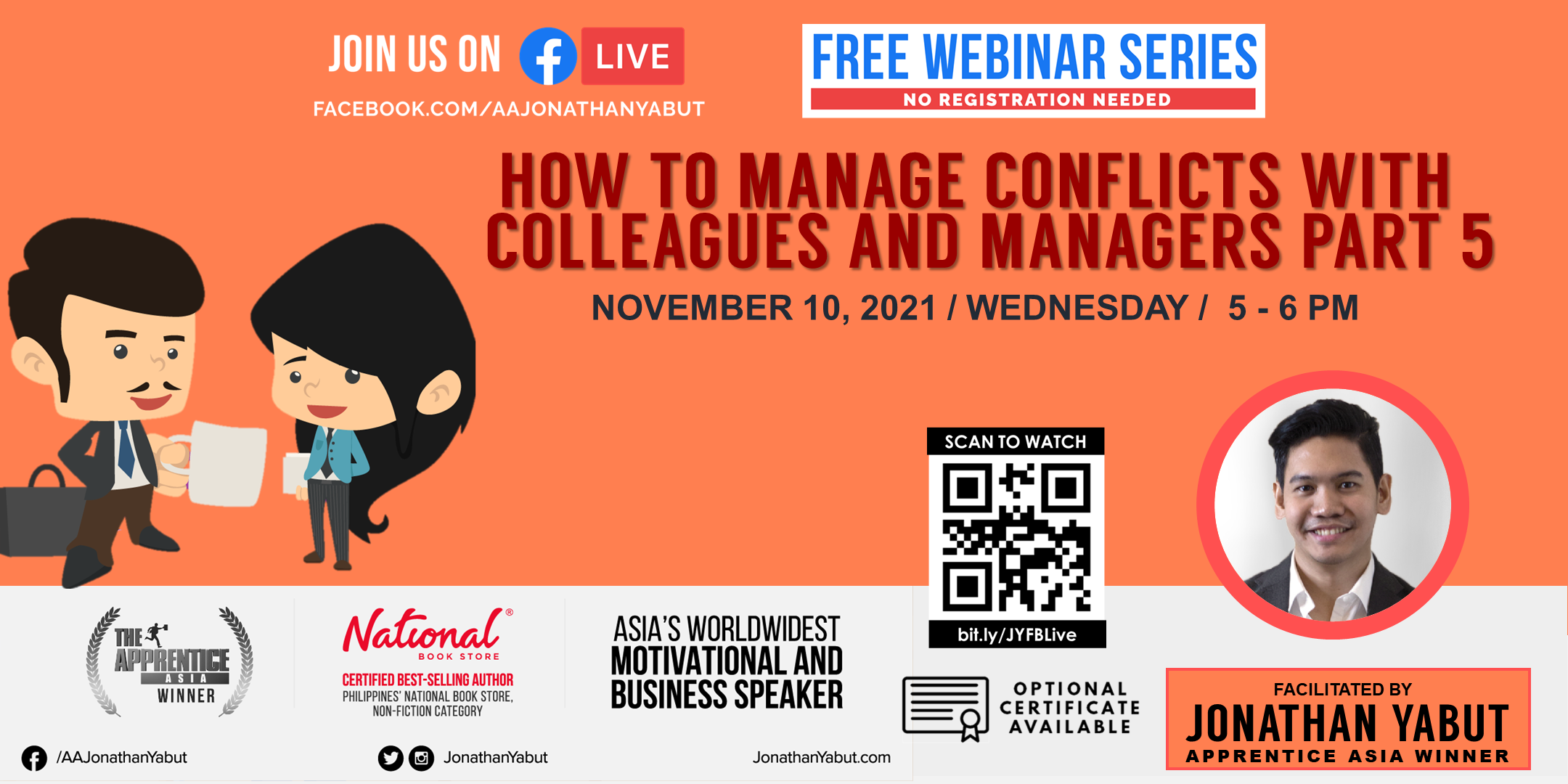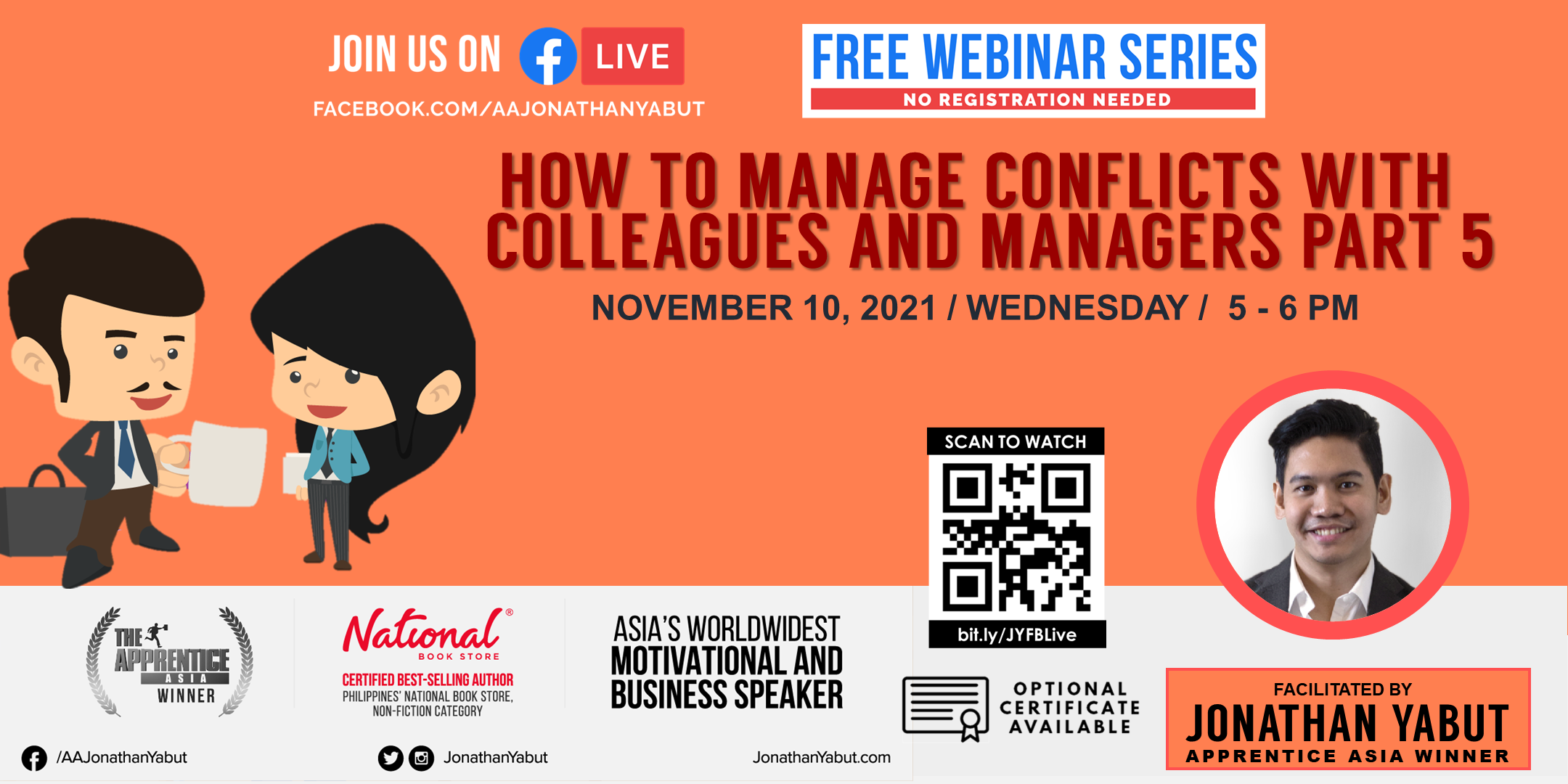 Wed Nov 10, 2021
How to Manage Conflicts with Colleagues and Managers, Part 5 with Jonathan Yabut
Facebook Live - Jonathan Yabut
By: JY Consultancy & Ventures
EVENT DESCRIPTION
Catch our free webinars! All 100% free just for you, gladiators in suits. No registration needed. All webinars are live streamed via facebook.com/AAJonathanYabut. Follow us now to get notifications!
Nov 10 / Wed 
How to Manage Conflicts with Colleagues and Managers, Part 5
Got someone at work who's stressing you out at work? This session will share practical tips on how to confront and resolve common issues faced by employees: a colleague who doesn't contribute, a manager who overloads work, or a team who doesn't step up to the plate. 
Check our other recorded webinars of Jonathan if you missed them! Watch here: [ bit.ly/JYWebinarHandouts ]
Optional certificates are available for this webinar! Claim them here: [ bit.ly/claimcert ]
Event Information
---
Date and Time
Wed Nov 10, 2021 | 05:00 PM - 06:00 PM
location
---
More Events from this Organizer