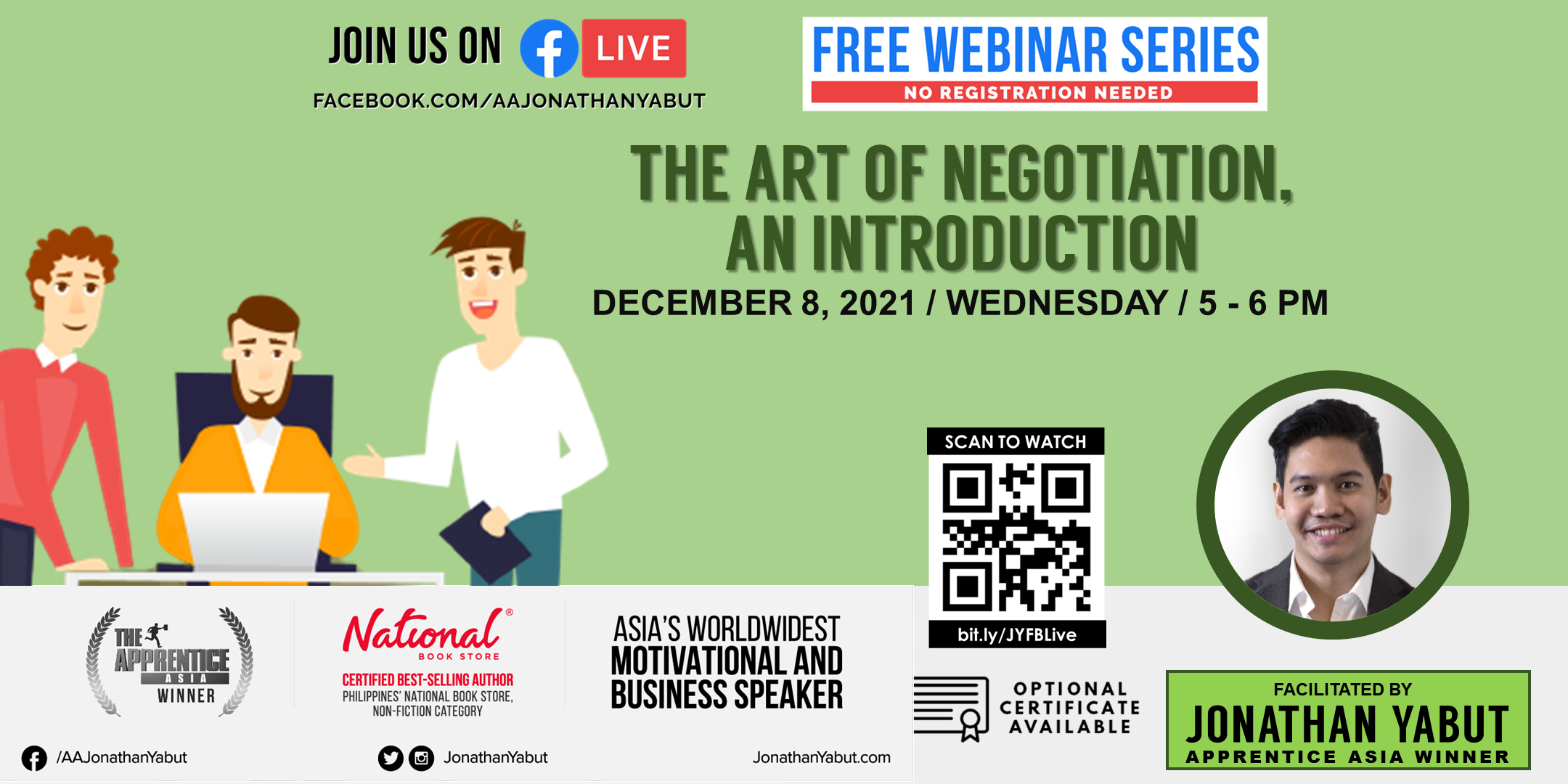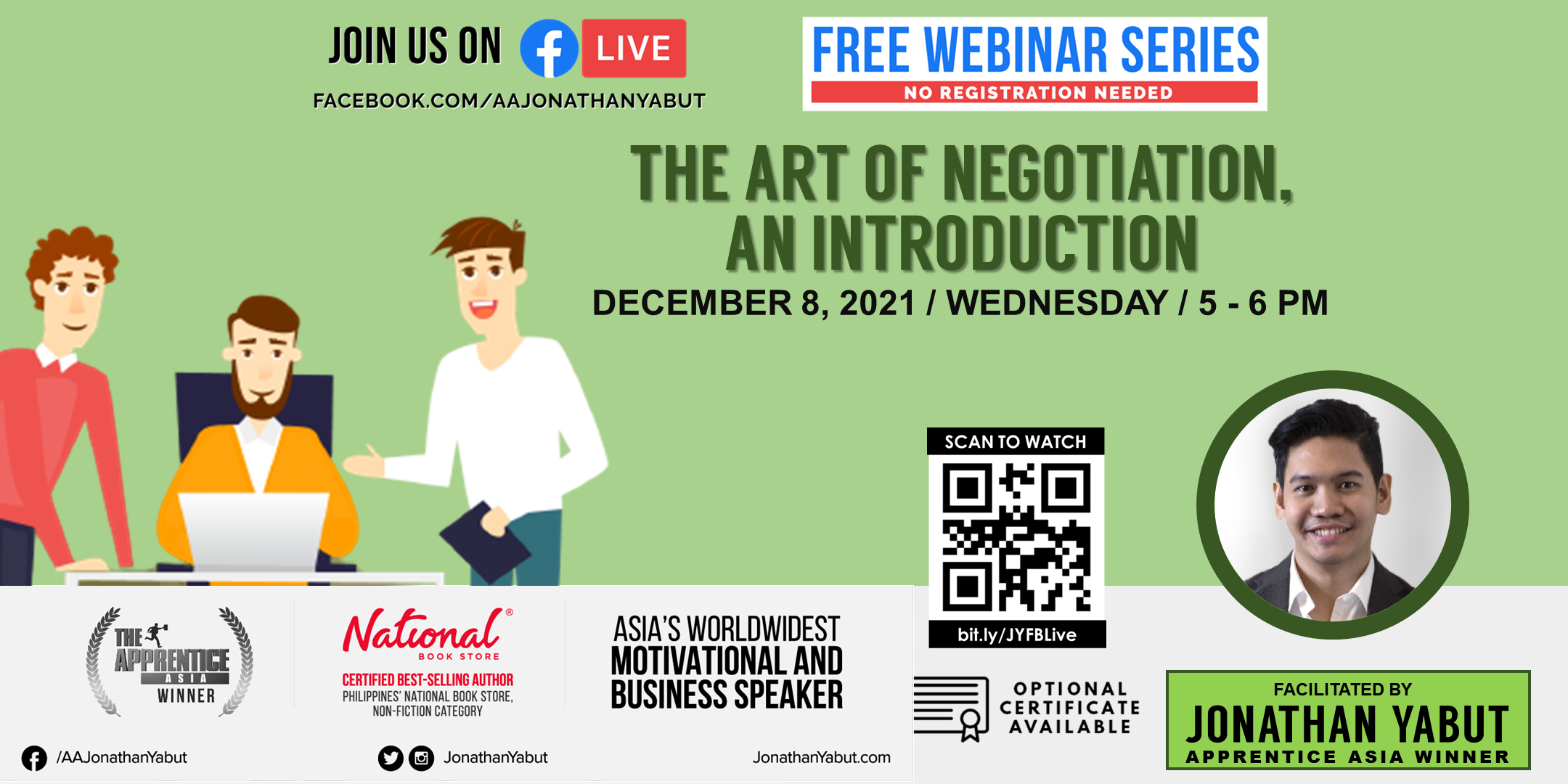 Wed Dec 8, 2021
The Art of Negotiation, An Introduction
Jonathan Yabut Facebook Page
By: JY Consultancy & Ventures
EVENT DESCRIPTION
Catch our free webinars! All 100% free just for you, gladiators in suits. No registration needed. All webinars are live streamed via facebook.com/AAJonathanYabut. Follow us now to get notifications!
Dec 8 / Wed
The Art of Negotiation, An Introduction
Back by popular demand, this session introduces once again basic concepts on how to negotiate and propose your ideas in meetings. If you're from sales or marketing, this session is also suited to help you negotiate with customers and push for a win-win situation. 
Check our other recorded webinars of Jonathan if you missed them! Watch here: [ bit.ly/JYWebinarHandouts ]
Optional certificates are available for this webinar! Claim them here: [ bit.ly/claimcert ]
Event Information
---
Date and Time
Wed Dec 8, 2021 | 05:00 PM - 06:00 PM
location
---
More Events from this Organizer