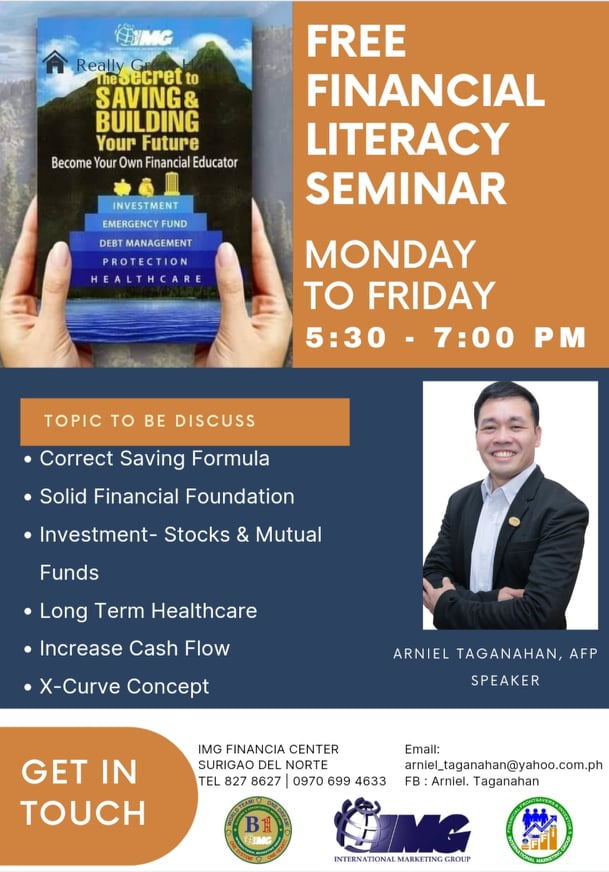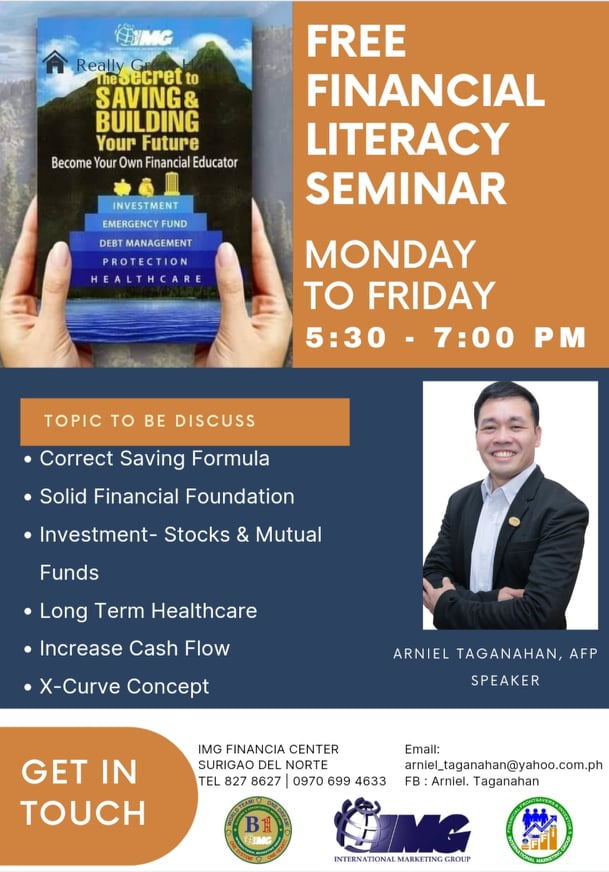 Thu Nov 25 - Fri Dec 31, 2021
FINANCIAL LITERACY SEMINAR
IMG FINANCIAL CENTER SURIGAO DEL NORTE
By: ARNIEL TAGANAHAN
EVENT DESCRIPTION
Does money control you? OR do you control money? Every day people go to work for a living, but no matter how hard we work and how much we earn, money always seems to control us.
So many people are in debts.
Most people have trouble balancing their budget.
We need to change. but we need understanding first.
FINANCIAL EDUCATION is the key to savings a person's future!
Event Information
---
Date and Time
Thu Nov 25 - Fri Dec 31, 2021 | 05:30 AM - 07:00 PM
location
---